Another day in the steam bath. In fact, this is some of the highest humidity all season long! For a time, dewpoints soared to the mid 70s across Northern Mass and Southern NH in the wake of thunderstorms that rolled through the area around 3-4pm.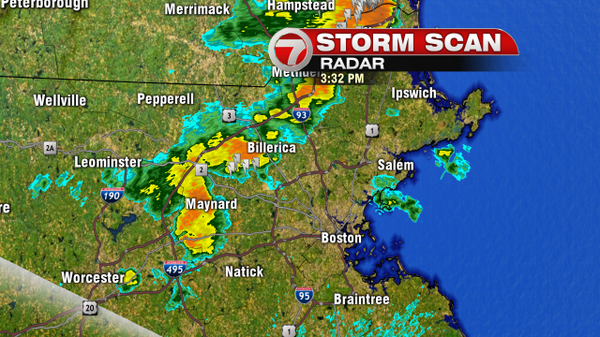 Some intense rain accompanied these storms. Atkinson, NH picked up .80″ in 20 minutes – all thanks to the soupy air that hovered overhead. Thankfully, some of that air has left with the evening storms, so the next round will have slightly less moisture to work with.
Not that it really matters, because many of the storms to come tonight will be weaker and more widely scattered. In fact, many will run out of gas before they even get here. Not something you want to hear if you live on the South Shore: yet another drink of water passes you by. Unfortunately, I don't see any chances – until we get into the weekend.
Doesn't appear washed out at this point, but it will certainly put a dent in the heat and humidity. 80s crumble to the 70s as a cooler wind turns in from the Gulf of Maine. For those looking for signs of autumn, I think we have your calling card.
Pete