Well, we did it again. For the 22nd time this year, Boston hit 90 degrees on Wednesday, making it tied for the 5th most 90 degrees in a year. Still well off the record of 30, set back in 1983. Anyhow, it's just another indication how our hot and dry summer has transitioned into a warm and mostly dry September. While we did catch a few scattered storms yesterday afternoon, not all towns saw rain as the cold front was only capable of produce hit or miss action.
What the cold front did deliver on for all? Much cooler weather and lower humidity.  Highs today will run 15-20 degrees cooler than yesterday despite mostly sunny skies. A refreshing Fall air mass for sure.  That'll set up a chilly night tonight with evening temps dropping off fast, falling into the 40s for many towns by tomorrow morning.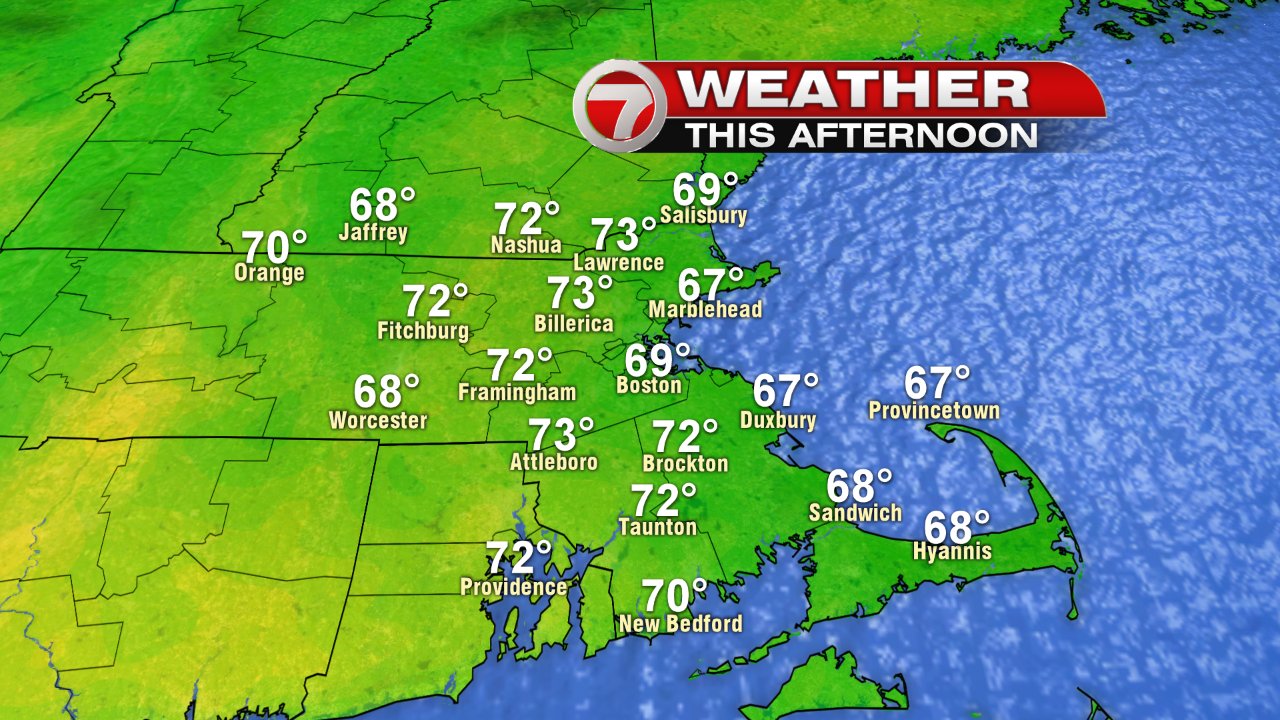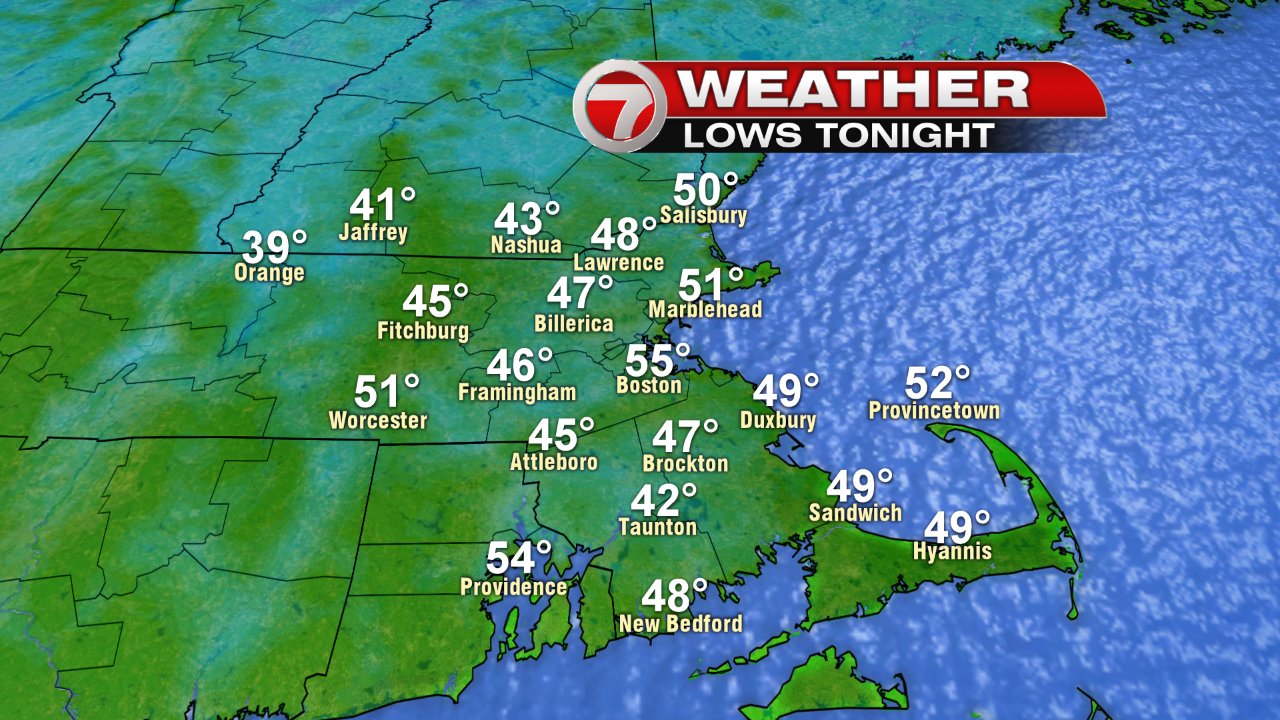 Friday features another beauty of a September day with temps in the lower to middle 70s.  Saturday looks good too.
Sunday into Monday is our next best chance for rain as a slow moving cold front sneaks in. That'll provide showers and storms across the area. Areas northwest of 128 are more favored during the day Sunday, while all of us stand a solid chance of some rain Sunday night into Monday. Along that front, there will be quite a bit of moisture dragged in from the Gulf of Mexico, through the Ohio Valley and into the Northeast. That'll aid in the chance of embedded downpours with the showers and storms that move in.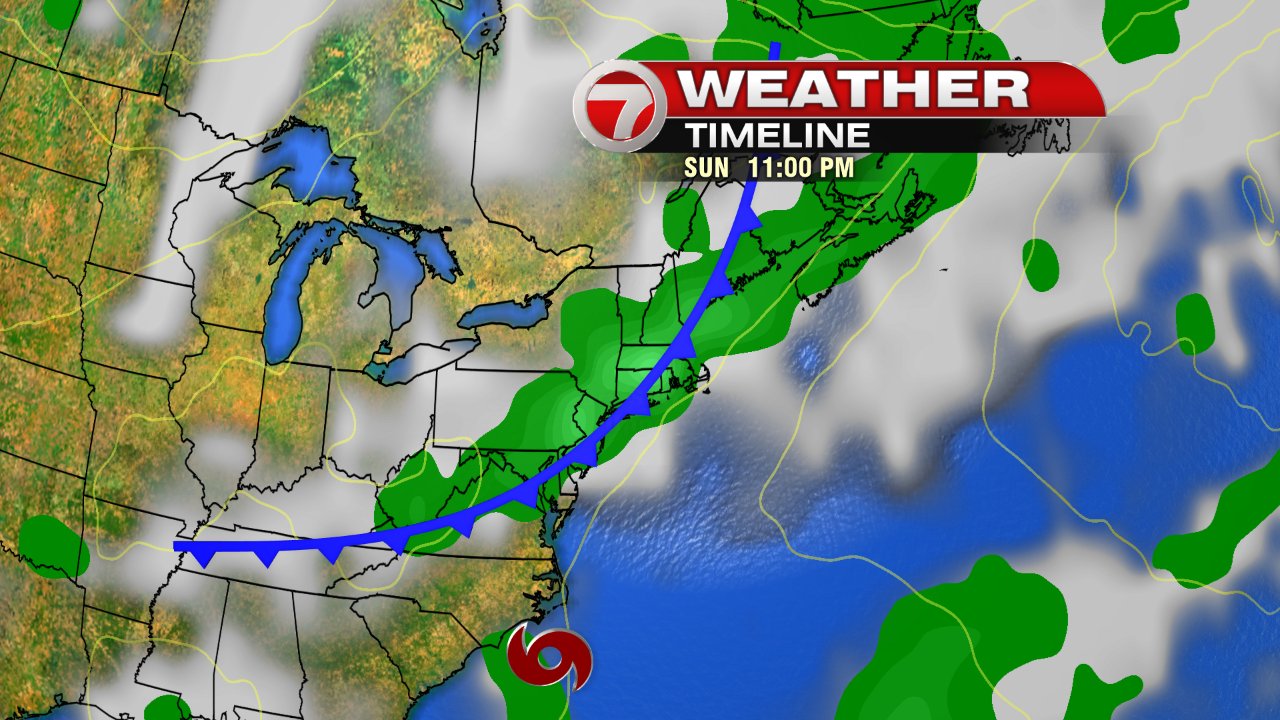 Behind the front, we dry out and keep it warmer than average Tuesday and Wednesday.
On a side note, Julia is a tropical depression this morning and is expected to meander off the Carolina coastline over the next several days. While the waters are very warm there, wind shear is high, preventing the storm from gaining much strength, at least for now. Julia doesn't look to make much impact to our forecast, although a tad of moisture from it may get pulled up along that front we catch sliding through Monday morning.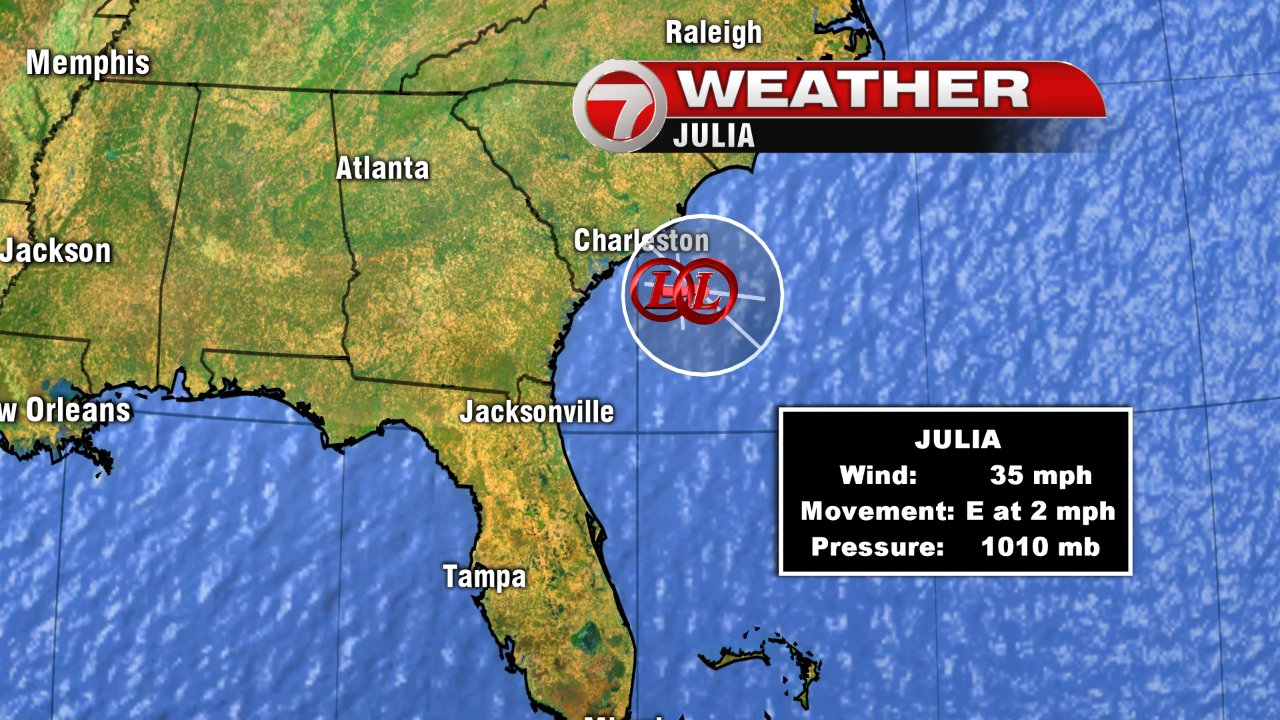 @clamberton7 – twitter