Dads, tomorrow is your day!  Whatever it is that you want to do to celebrate YOU, go for it.  The weather should cooperate!  Here's a look at the Golf Fore!cast: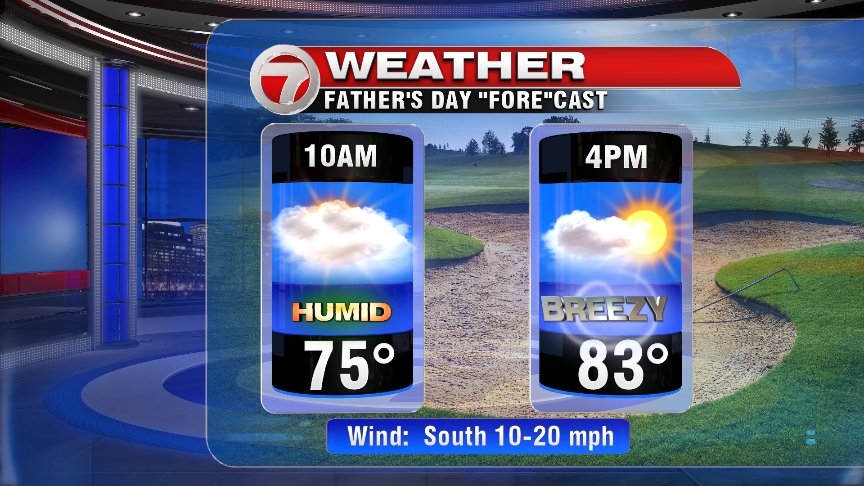 The main theme of tomorrow is mostly dry, warmer, muggy & breezy… and I'm cautiously optimistic about the sunshine.  I do think we can get some better peeks of the sun tomorrow, which will help to warm the temps into the low 80s for most.  The coolest temps will be through SE Mass, Cape Cod and the islands.  Still, 70s for the coolest spots and low 80s elsewhere… especially where there is sunshine.
Taking one step back, we also need to talk about tonight.  Dewpoints are increasing, and there is a lot of moisture in our atmosphere.  With that said, it won't be hard to squeeze out a passing shower through the night or even tomorrow morning.  I think the most likely locations to catch a morning shower (and perhaps even a quick t-storm) will be through SE Mass.  That increased moisture in our atmosphere will help for fog to set up again tonight.  A Dense Fog Advisory is in effect across the South Coast of New England through 8am tomorrow morning: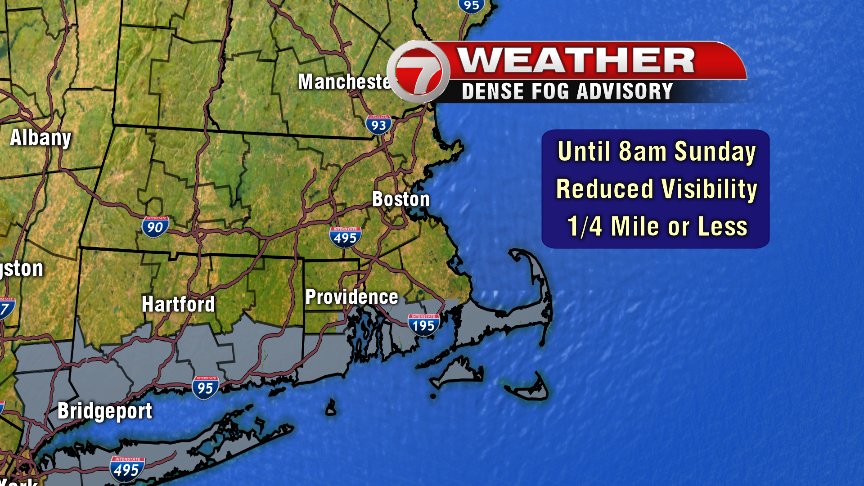 Maybe you'll fire up the grill with Dad tomorrow (with a cold one in-hand, of course)!  Here's your "Flame-broiled Forecast" for Father's Day.  Watch those napkins in the breeze!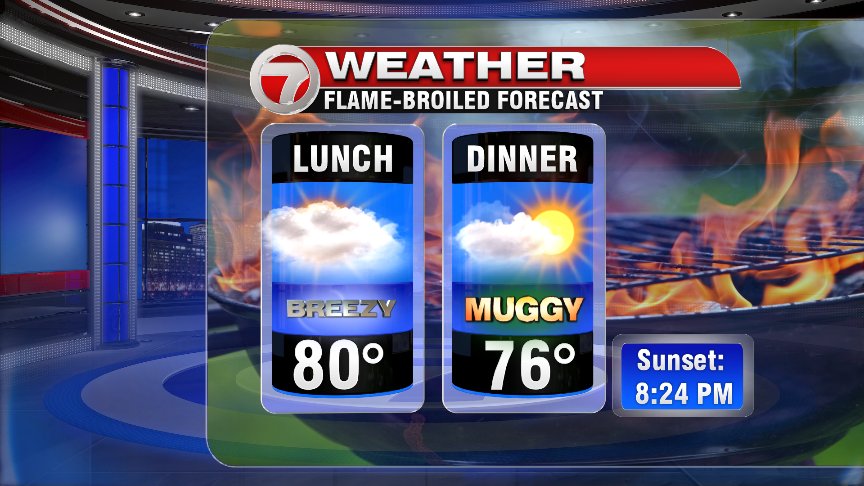 We're watching Monday afternoon and evening very closely for thunderstorms.  Some of these storms will likely be strong/severe – but currently that looks more likely N & W of 495.  The front that's giving the extra lift needed for these storms to form is a little slow to move through, so it may not rain on our parade until after dark on Monday.  Stay tuned for updates.
Happy Father's Day!