And you thought summer was over? Not so fast… high temps head for the mid to upper 80s this afternoon, and by no means, will it be for the last time cracking the 80 degree mark. Sure, we have flashes of Fall in the forecast at times, but the overall pattern is warmer than average over the next week.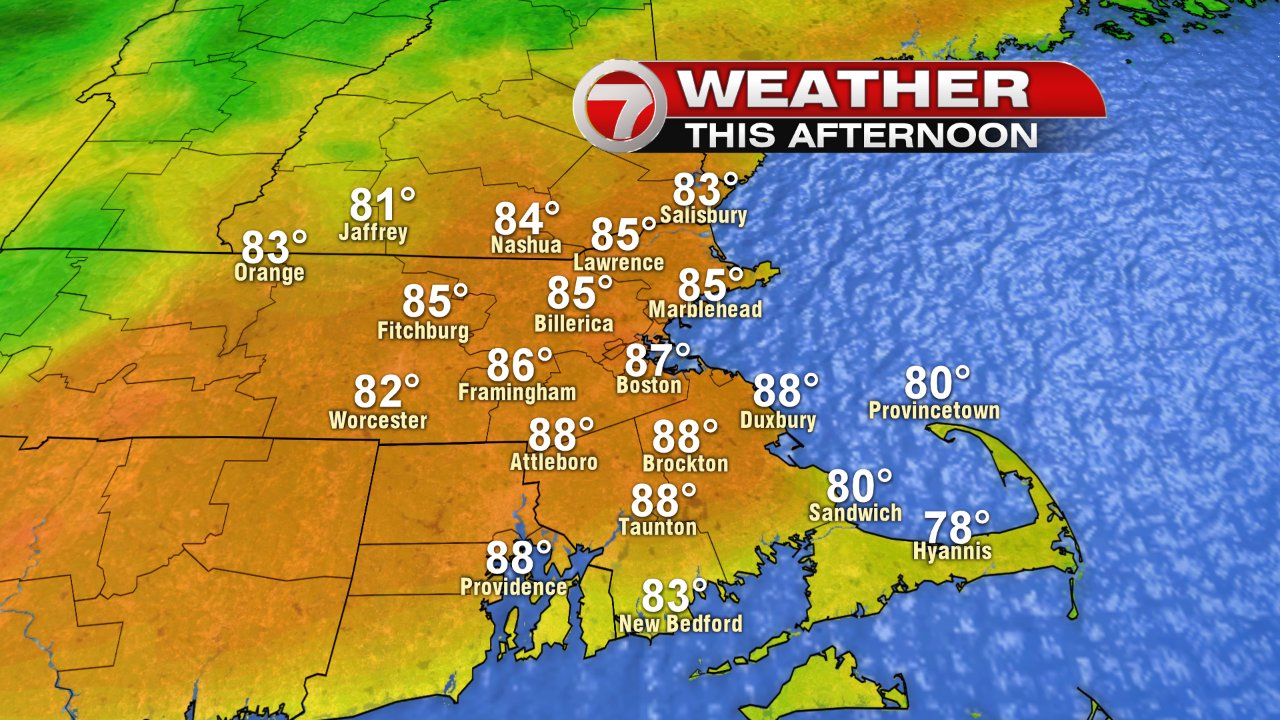 It starts off quiet this morning, but we'll track a cool front in here this afternoon that likely triggers some scattered showers and storms across the area. While the ingredients/set-up for widespread severe weather isn't in place, there are strong winds aloft and with quite a bit of energy working on it, the combination of the two may produce locally potent storms. All in all, I expect scattered showers and storms to form mid to late afternoon. They're the hit or miss type, so not all towns will see one, but towns that do get hit with a quick moving storm are fair game from a brief downpour and strong wind gusts. A few storms containing 40-50mph gusts would be good enough to damage some of the stressed out, drought stricken trees out there. The highest storm risk is generally between 3-6pm (may linger until 7-8pm Buzzards Bay/Cape).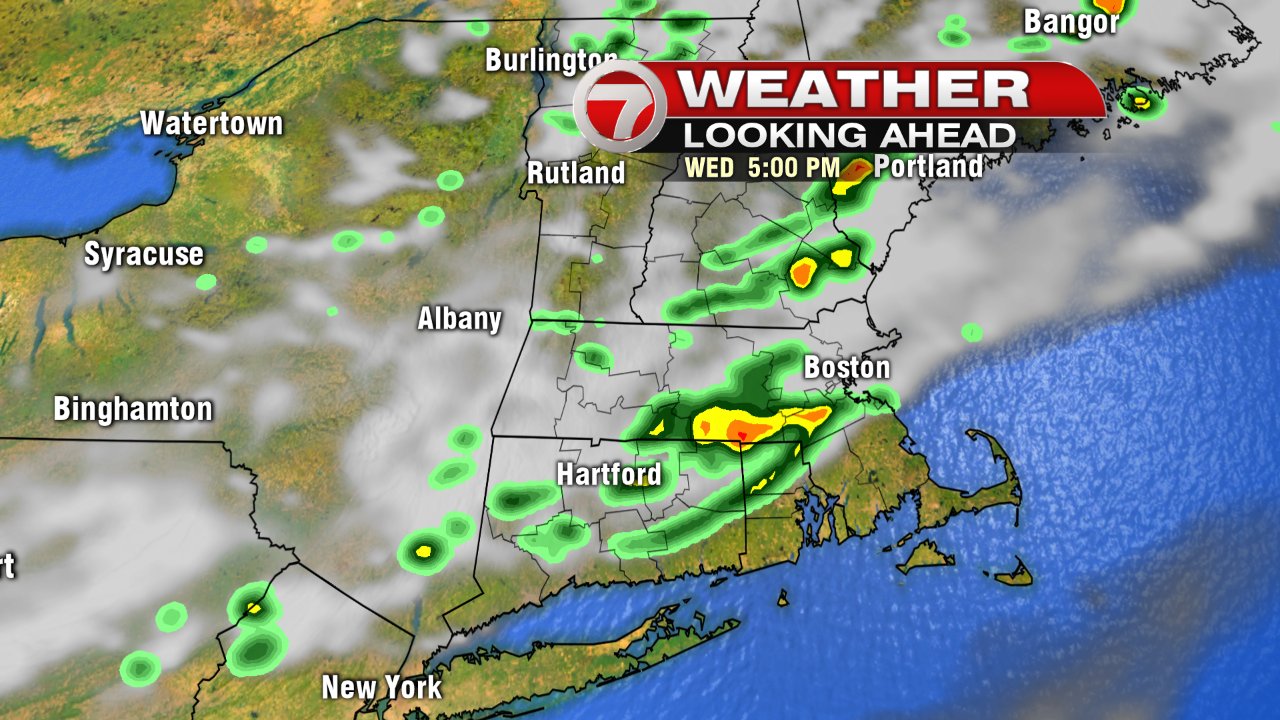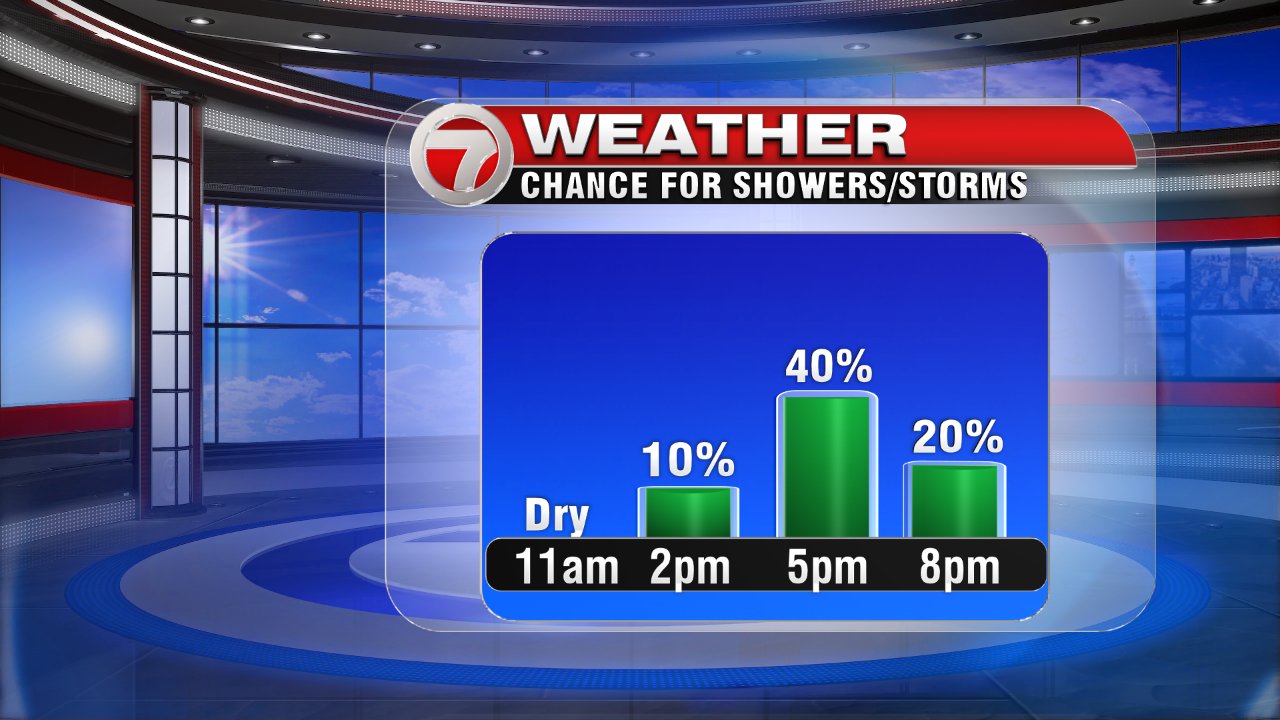 Heading to Fenway for the Sox game or Gillette for the Boss? The forecast is similar for both events. You may catch a pregame or tailgate gusty shower or storm, but long duration rains are not expected. By first pitch/concert time, dryness prevails with humidity lowering on a breezy northwest wind during the evening. Have fun, just keep an eye to the sky early on!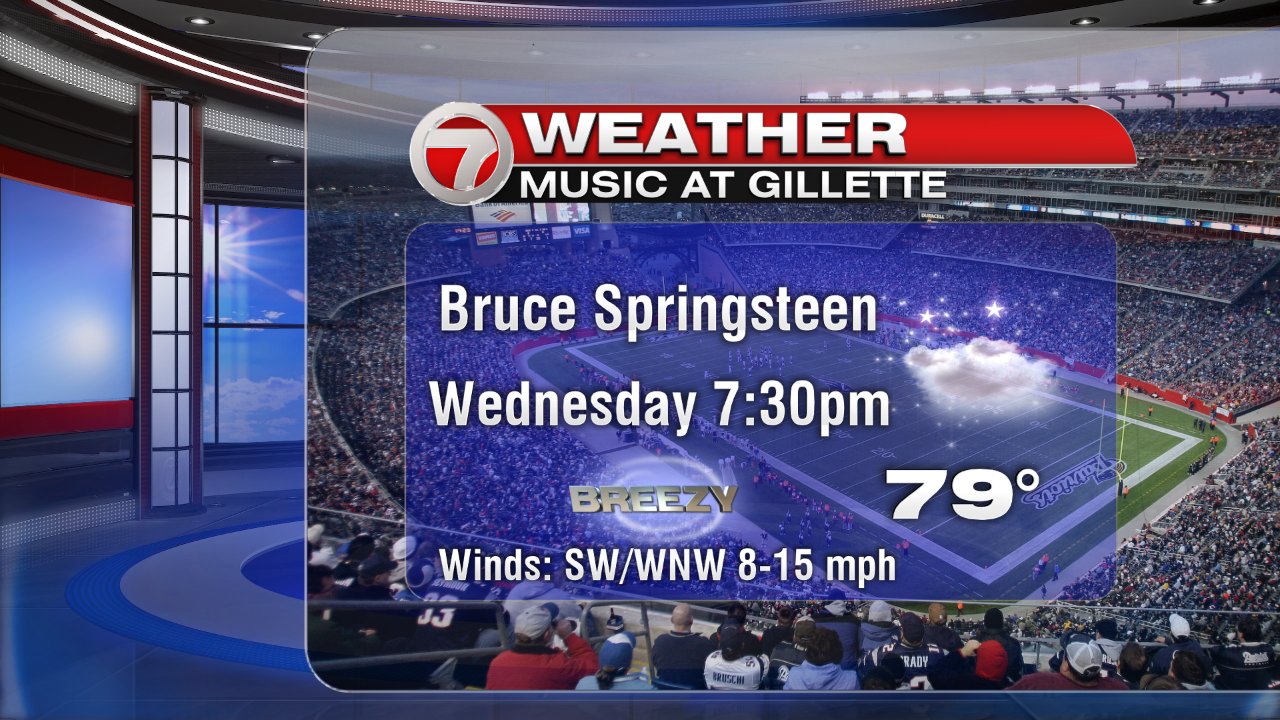 Behind the scattered storms that roll through later today, we refresh that Fall like feel for a couple of days. The coolest air seeps in Friday morning, with many burbs deep into the 40s to start the day.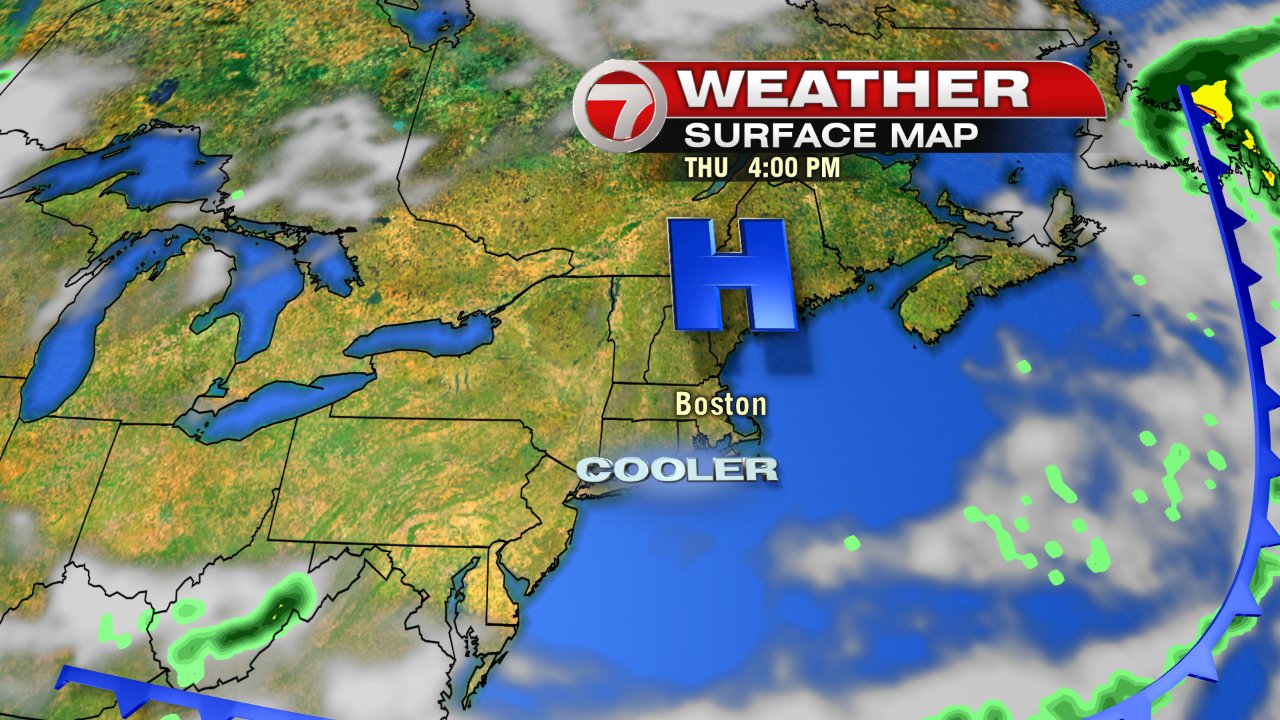 The weekend… 50/50 split with Saturday the pick and Sunday feature some scattered showers and storms, especially to the northwest. Highs near 80 over the weekend and likely revisit the 80s by the middle of next week.
@clamberton7 – twitter