This contest has ended.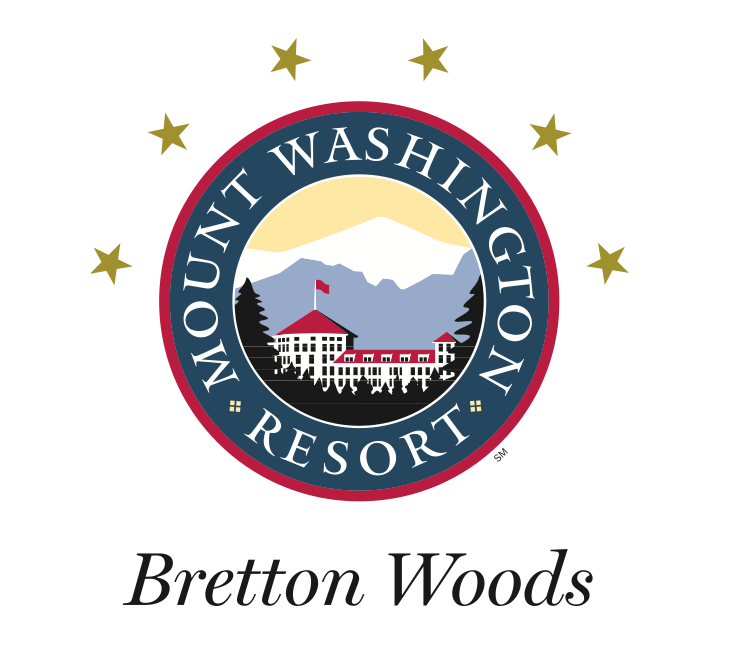 Please use the entry form below for your chance to win four tickets to Bretton Woods!
Winter is here at Bretton Woods! Get out of the house and into the woods, Conde Nast's Number One Ski Resort in New Hampshire! Consistently ranked among the Best Grooming, Snow and Scenery in the East, Bretton Woods' commitment to an exceptional ski experience remains a top choice for skiers and riders in New England. Check out the unique mountain-top Rosebrook Lodge, featuring a variety of dining options and stunning event venue. And with the state's only 8-passenger gondola, the ride up will be as fun as the run down. Learn more at brettonwoods.com.
Click here for snow conditions.
Click here to purchase lift tickets.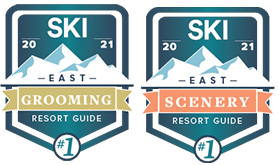 BRETTON WOODS TICKET GIVEAWAY (2021)- Official Rules
The following sweepstakes is intended for viewing, or as applicable, participation to WHDH-TV viewers in Massachusetts, Rhode Island, Maine, Vermont & New Hampshire only and shall only be construed and evaluated according to Massachusetts law. Do not proceed in this sweepstakes if you are not a legal resident of the aforementioned states or if you are a legal resident of these states and you do not fall within the eligibility requirements set forth in the official rules below.
HOW TO ENTER:
NO PURCHASE NECESSARY TO ENTER OR WIN THE PRIZE. A PURCHASE WILL NOT INCREASE YOUR CHANCES OF WINNING. To enter the Bretton Woods (the "Sweepstakes") go to WHDH.com and click on the Bretton Woods button. You will be brought to a web page that contains the registration form where you will be prompted to enter your information. By submitting your information, your name will be automatically entered into a random drawing for that day's Prize (defined below) from among all eligible entries received. All entries must be submitted at the Web Site, during the period that the Sweepstakes is being offered, according to all applicable directions as listed on the Web Site, or the entry will be void. Those who do not fill in all the required fields will be disqualified. Entries generated by a script, macro or other automated means will be disqualified. Sponsor (defined below) is not responsible for lost, late, incomplete, illegible, incomprehensible or misdirected entries, bugs, failures in servers, hardware or software transmission failure or loss or delayed or corrupted data transmissions or any injury or damage to an entrant's or any other person's computer related to or resulting from downloading any portion of this Sweepstakes. All entries will become the property of Sponsor and none will be returned. One entry per person/family/household. This Sweepstakes is void where prohibited or restricted by law. The winner will be notified via telephone, mail or e-mail that he/she, subject to verification, is a Prize winner. If a winner cannot be reached after a reasonable effort has been made during seven (7) business days from Sponsor's first attempt, or if an entrant is found to be ineligible, an alternate winner may be selected. If any Prize or Prize notification is returned as undeliverable, the winner may be disqualified, and an alternate winner may be selected.
ELIGIBILITY:
The Sweepstakes is open to (a) legal residents of Massachusetts, (b) residents of Rhode Island, Maine, Vermont & New Hampshire who live within a one hundred fifty (150) mile radius of Boston, Massachusetts, and who are eighteen (18) year old and over as of the date of entry. Employees of Sunbeam Television/WHDH-TV, the entity or entities supplying the Prize or Prizes for any given Sweepstakes are not eligible to participate in the Sweepstakes and/or win a Prize. Additionally, relatives of such employees are not eligible to win. For the purposes of this Sweepstakes, relatives are defined as spouse, mother, father, in-laws, grandmother, grandfather, brother, sister, children and grandchildren. In addition, you are not eligible to participate or win a Prize in this Sweepstakes if you have been involved in the development, production (including Prize suppliers), implementation and distribution of this Sweepstakes.
PROMOTION PERIODS:
PROMOTION PERIOD: December 23, 2021 at 10:00am through January 1, 2022 at 11:59pm. ONE winner will be selected to win four (4) tickets to Bretton Woods. Tickets are good for the current season only and expire after that. Some restrictions may apply.
PRIVACY:
Except as otherwise stated in these official rules, the use of the information each entrant submits in this Sweepstakes is governed by WHDH-TV (WLVI-TV).
WINNERS/PRIZE:
Unless indicated otherwise on the Web Site, one (1) Prize will be awarded for the sweepstakes. Approximate retail value ("ARV") of the Prize will vary by Sweepstakes, but in no event shall such Prize be valued equal to or more than five thousand U.S. Dollars. No transfer, cash equivalent or Prize substitution allowed, except at Sponsor's sole discretion. Sponsor may require winner(s) to sign an affidavit of eligibility and liability/publicity release. Decisions made by Sponsor are final in all matters, including interpretation of these official rules and awarding of the Prize(s). If legitimately claimed, the Prize(s) will be awarded. In no event will more than the stated number of Prizes be awarded. All expenses not specified herein, including, without limitation, all federal, state and local taxes, are each winner's sole responsibility.
PRIZE DETAILS:
(1) winner will be selected to win FOUR (4) tickets to Bretton Woods in New Hampshire.
NOTE: Tickets are restricted to Sun-Fri during non-holiday periods.
LIMITATION ON LIABILITY / DISCLAIMER / OTHER REQUIREMENTS:
All entrants, as a condition of entry, agree to be bound by these official rules and the decisions of Sponsor. Except where prohibited by law, by entering a Sweepstakes, each entrant consents to the use of his/her name, voice, picture, likeness and biographical data and/or any other information contained in his/her entry in advertising, promotional and marketing materials by Sponsor and the Sponsor Affiliates without additional compensation. In connection therewith, all entrants hereby release Sponsor and the Sponsor Affiliates from all liability related thereto.
Winners may be required to sign, have notarized and return an affidavit of eligibility and liability/publicity release within five (5) days of receipt of such document(s) or Prize will be forfeited. If this Sweepstakes is not capable of running as planned, including, because of any infection by computer virus, bugs, tampering, unauthorized intervention, fraud, technical failure or other cause beyond Sponsor's control which corrupts or threatens to corrupt or adversely affects the administration, security, fairness, integrity or proper conduct of the Sweepstakes, Sponsor reserves the right, in its sole discretion, to cancel, suspend and/or modify this Sweepstakes and Sponsor can perform the random drawing from among all eligible entries received prior to such cancellation, suspension or modification of the Sweepstakes. Winner, by acceptance of any Prize, agrees to release Sponsor and the Sponsor Affiliates from any and all liability, claims or actions of any kind whatsoever for injuries, damages or losses to persons and property which may be sustained in connection with the receipt, ownership or use of any Prize or while traveling to and from a location to obtain or use any Prize. Further, no responsibilities are accepted for any additional expenses, omissions, delays, re-routing, or acts of any government or authority. Neither Sponsor nor the Sponsor Affiliates make any warranty, representation, or guarantee, express or implied, in fact or in law, relative to the use of any Prize including, without limitation, quality, merchantability, or fitness for a particular purpose. Neither Sponsor nor the Sponsor Affiliates are responsible for technical, hardware, software, or telephone malfunctions of any kind, lost or unavailable network connections, or failed, incorrect, incomplete, inaccurate, garbled or delayed electronic communications caused by Sponsor or the Sponsor Affiliates, the user or by any of the equipment or programming associated with or utilized in this Sweepstakes or by any human error which may occur in the processing of the entries in this Sweepstakes and which may limit a participant's ability to participate in this Sweepstakes. Entries that are incomplete, illegible or corrupted are void and will not be accepted. Any person who supplies false information, enters by fraudulent means, or is otherwise determined to be in violation of these official rules in an attempt to obtain any Prize will forfeit the Prize won and may be prosecuted to the fullest extent of the law. By entering the Sweepstakes, each entrant agrees that to the extent permitted by applicable law: (1) any and all disputes, claims and causes of action arising out of or connected with the Sweepstakes or any prize awarded, will be resolved individually, without resort to any form of class action; and (2) entrant hereby knowingly and expressly waives all rights to seek, punitive, incidental, exemplary, consequential or special damages, lost profits, and/or any right to have damages multiplied or otherwise increased. The Sweepstakes shall be governed by, construed and enforced in accordance with the laws of the State of Massachusetts. Any action by entrant or any third party brought to enforce these rules or, in connection with any matters related to the Web Site shall be brought only in either the State or Federal Courts located in Boston, Massachusetts, and you expressly consent to the jurisdiction of said courts. Each entrant further agrees to not knowingly: damage or cause interruption of the Sweepstakes; prevent others from using the Sweepstakes; or obtain or modify another user's non-public account information without their consent. Submission of an entry is acknowledgment of and agreement to be bound by all terms and conditions of these official rules. In the event of a dispute concerning who submitted an e-mail entry, the entry will be declared to have been made by the authorized account holder of the e-mail address submitted at time of entry. An authorized account holder is defined as the natural person who is assigned to an e-mail address by an Internet access provider, online service provider, or other organization (e.g. business, educational institution, etc.) that is responsible for assigning e-mail addresses for the domain associated with the submitted e-mail address.
CAUTION: ANY ATTEMPT TO DAMAGE ANY ONLINE SERVICE OR WEBSITE OR UNDERMINE THE LEGITIMATE OPERATION OF THE SWEEPSTAKES VIOLATES CRIMINAL AND/OR CIVIL LAWS. IF SUCH AN ATTEMPT IS MADE, SPONSOR MAY DISQUALIFY ANY SWEEPSTAKES ENTRANT MAKING SUCH ATTEMPT AND SPONSOR MAY SEEK DAMAGES TO THE FULLEST EXTENT PERMITTED BY LAW.
Sponsor can modify these official rules in any way or at any time, as long as Sponsor gives reasonable notice. The invalidity or unenforceability of any provision of these official rules will not affect the validity or enforceability of any other provision. In the event that any provision of the official rules is determined to be invalid or otherwise unenforceable or illegal, the other provisions will remain in effect and will be construed in accordance with their terms as if the invalid or illegal provision were not contained therein. Sponsor's failure to enforce any term of these official rules will not constitute a waiver of that or any other provision. Entrants agree to waive any rights to claim ambiguity of these official rules. In the event there is a discrepancy or inconsistency between disclosures or other statements contained in any Sweepstakes-related materials, privacy policy, or terms of use on the Website and/or the terms and conditions of these official rules, the official rules shall prevail, govern, and control, and the discrepancy will be resolved in Sponsor's sole and absolute discretion.