Over 220 pounds of suspected drugs were seized in Lynn last week after authorities took part in what officials believe was one of the largest single-location seizures in New England history.
The United States Attorney's Office for the District of Massachusetts announced the drug bust Monday after law officials, including the Lynn Police Department and FBI's Boston office, broke up a large-scale drug trafficking organization operating in the North Shore.
"An estimated 10 million doses of controlled substances have been seized, including eight million doses of fentanyl and methamphetamine laced pills and powder," the US Attorney's Office stated in a news release. "The total street value of the drugs seized is upwards of $8 million."
The drugs were seized the same day three men from Lynn were arrested on Wednesday, Nov. 1.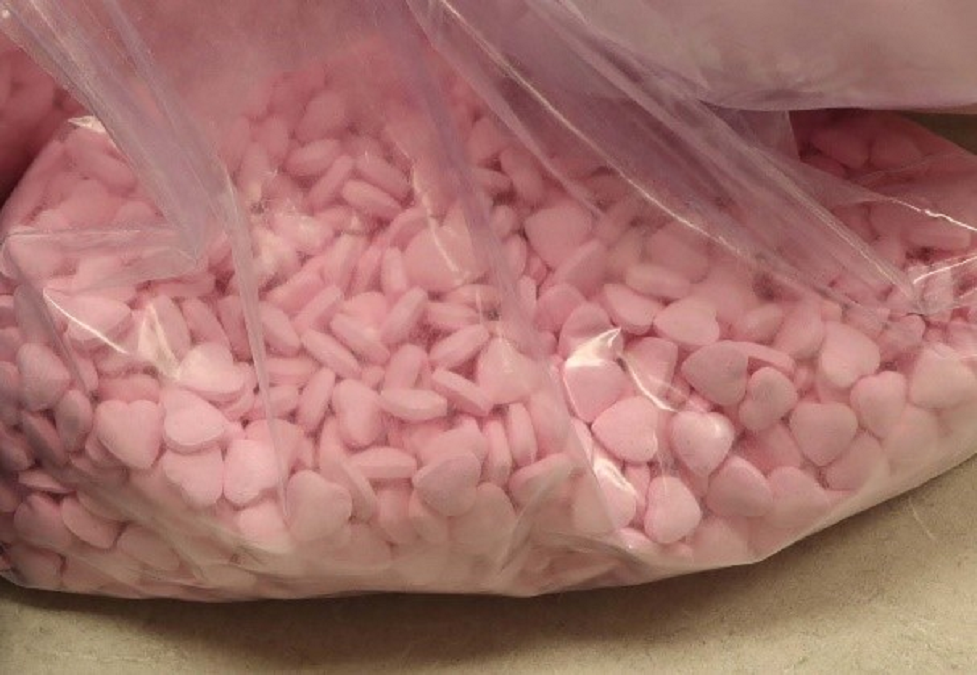 The suspects, Emilio Garcia, 25, Sebastien Bejin, 33, and Deiby Felix, 40, had reportedly been the targets of a three-month-long investigation after police began to look into an overdose death in Salem back in in July, uncovering the suspects' alleged drug ring in the process.
"Today, we're announcing the arrests of three alleged drug traffickers and what we believe to be the largest seizure of fentanyl and methamphetamine from a single location in New England history. We believe this crew's constant churn of drug transactions has kept the Bay State awash in dangerous and deadly narcotics and is tied to the overdose death of at least one person from Salem, Massachusetts," Jodi Cohen, Special Agent in Charge of the FBI Boston Division, said in a statement. "The overdose epidemic has-and does-to this day—wreak devastation on all our communities. There is no demographic this does not touch. Let this case serve as a warning that if you, or a loved one, are buying pills off the street, or getting them from a friend, or from anywhere that is not a pharmacy or physician, they might not be what you think, and it could cost you your life."
The investigation culminated into authorities getting search warrants for several locations, yielding a massive trove of drugs that included at least 20 pounds of pink, heart-shaped "fentanyl-laced pills pressed to look like candy."
The US Attorney's Office added that many of the drugs were seized from the basement of a two-family home that was occupied by multiple families and small children, including:
Over 22 pounds of white powder and rock-like substances which tested positive for methamphetamine and cocaine base.
37 pounds of suspected raw methamphetamine
Approximately 280,000 counterfeit Percocet pills, believed to contain fentanyl, weighing 61 pounds
More than 59 pounds of counterfeit Adderall pills, believed to contain methamphetamine
Approximately four pounds of brown rock and powder-like substances, which tested positive for cocaine, fentanyl and methamphetamine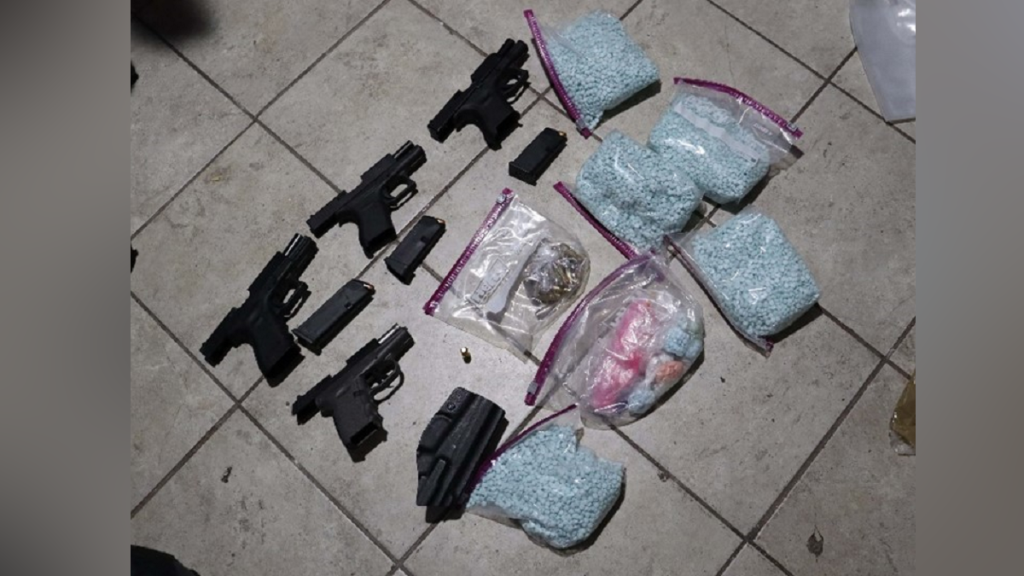 Firearms and various other narcotics were also seized, authorities said.
"This seizure by the FBI's North Shore Gang Task Force saved lives in communities throughout Massachusetts," FBI Director Christopher Wray said in a statement. "Not only was this seizure one of the largest in the history of Massachusetts, but some of the pills were created to look like candy, potentially presenting an enormous risk to children. The FBI will continue to relentlessly pursue those involved in narcotics trafficking to keep drugs off our streets, and out of the hands of children."
"The doses of controlled substances seized in this case exceed the number of residents in Massachusetts," said Acting U.S. Attorney Joshua S. Levy. "The fact that we now are seeing fentanyl-laced pills pressed to resemble candy only underscores the urgency of this fentanyl crisis."
All three defendants are scheduled to appear in U.S. District Court on Monday, Nov. 13.
(Copyright (c) 2023 Sunbeam Television. All Rights Reserved. This material may not be published, broadcast, rewritten, or redistributed.)