Today was nice, but it's about to get a lot warmer! The next couple of days will feel more like August than October. We had all sorts of sunshine today with a little slice of mild air sitting over New England. But not too far west the heat is building… and has been for a couple of days. Saturday, Minneapolis had a high temperature of 88°, Sunday 92°, and back near 90° again today. In fact, the Twin Cities Marathon was canceled over the weekend due to the heat, not something you'd picture in October. That warm air will surge into New England the next couple of days.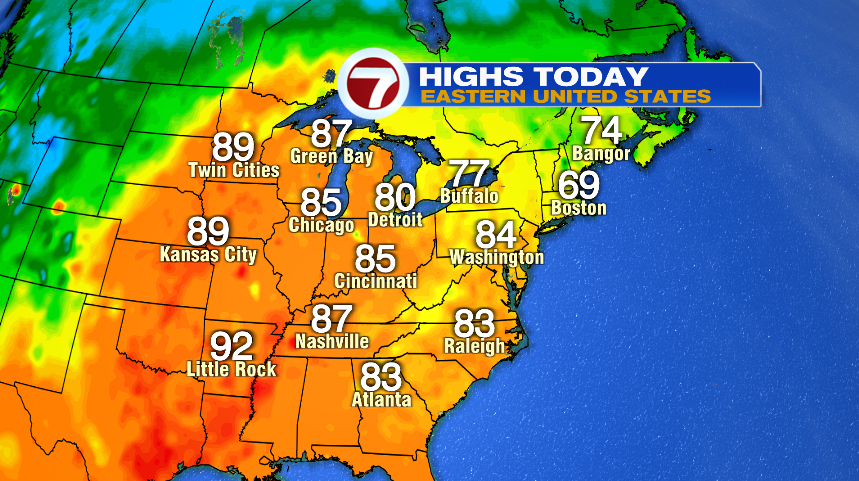 Tomorrow many towns will head to the 80s.
But it's not just the warmer temperatures that will make it feel like August, the humidity will rise too. Notice where the warm air is, there's also a lot higher humidity. We again were comfortable today, but those higher dew points and the more muggy feel will return for the rest of the week. Now, it's not going to be your mid summer humidity with dew points surging to the tropical levels, but for fall standards, it will be on the sticky side.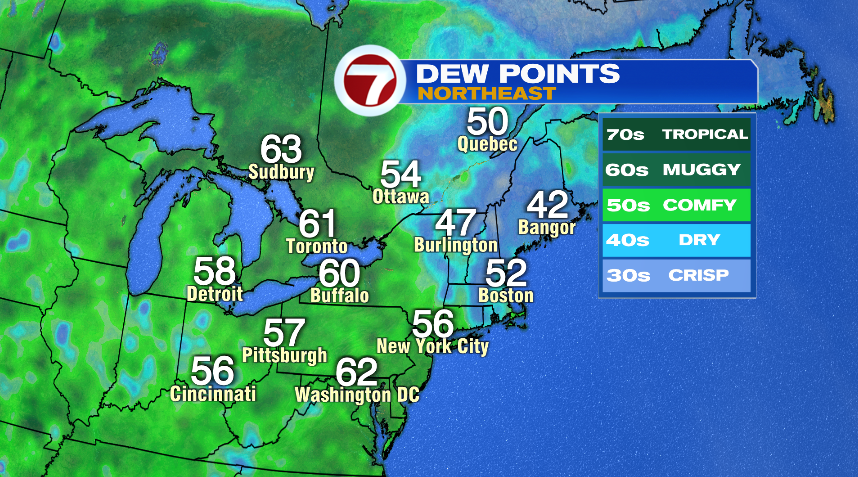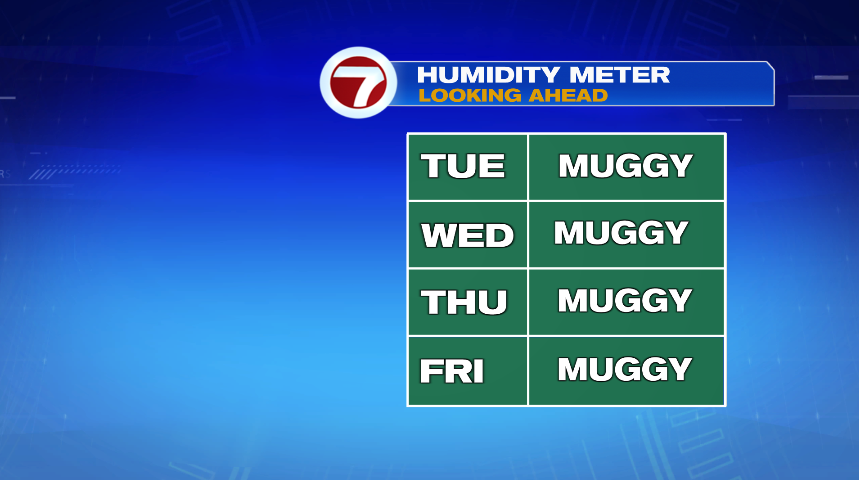 Temperatures will slowly come down, but stay above average for the rest of the week. We'll also keep the sunshine through Friday. And go figure, the theme of 2023, it looks like our next round of wet weather will return Friday night and Saturday.