NEWTON, MASS. (WHDH) - Honoring a local hero, campus police at Boston College have dedicated their latest cruiser to a former student who worked to save lives during the 9/11 terror attacks.
Welles Crowther, also known as "The Man in the Red Bandana," sacrificed himself as he guided people out of the South Tower in 2001, making three trips to the tower's 78th floor to help others to the ground level. The red bandana he used became iconic to those who knew him, and now features prominently on the new police cruiser at BC.
Officers are also wearing special red patches that pay tribute to Crowther, as well, as part of the "BC Police Red Bandana Patch Project."
In addition to inspiring a documentary and more, Crowther's bandana is also kept on display at the National September 11 Memorial & Museum in New York.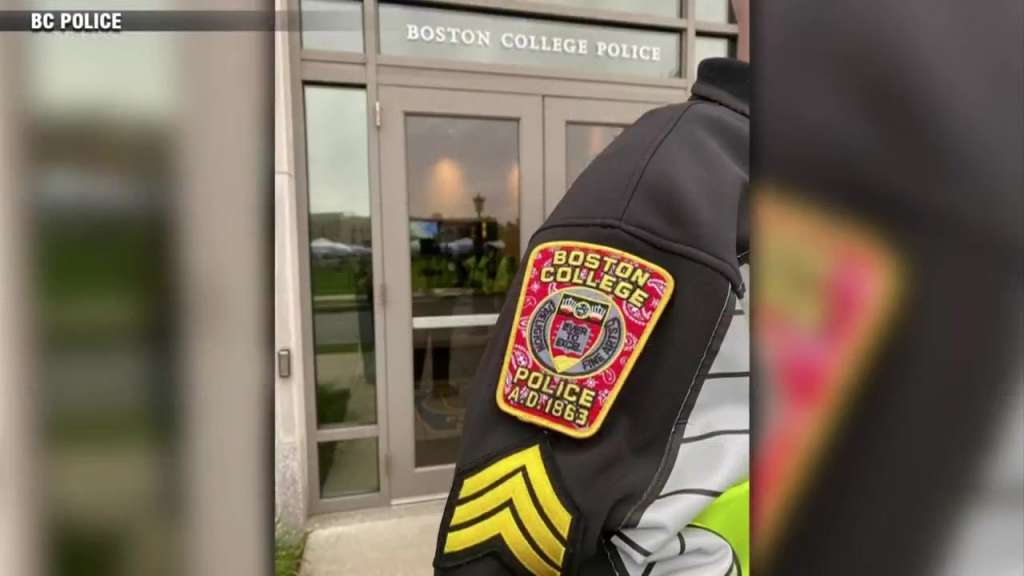 (Copyright (c) 2022 Sunbeam Television. All Rights Reserved. This material may not be published, broadcast, rewritten, or redistributed.)