BOSTON (WHDH) - The Boston Police Department says a suspect was taken into custody and a dog was reunited with its owner after it was stolen over the weekend in the city's Back Bay neighborhood.
"Alejandro," an 8-year-old Chihuahua, was reunited with its owner after police received a tip on the dog's whereabouts and tracked the pet down, a news release from the department said.
According to Boston PD, a Sergeant Detective worked off of the tip and was searching the area of Old Colony Avenue Thursday morning when the official saw an individual who matched the description of a suspect seen on video walking away from a Whole Foods with the stolen dog on Aug. 5.
"The Sergeant Detective said to the female, 'Where is the dog?' which she replied that she did not know," the news release stated. "The Sergeant Detective advised the female of the reward for the dog, and the female responded she wanted the money first. The Sergeant Detective stated to the female that he needed to see the dog first."
The suspect returned with the dog soon afterwards, leading to police taking in Alejandro as well as the woman, identified as Emily Sardo, 24, of Boston.
Sardo was later found to have a warrant out for her arrest, resulting in her being taken into custody, according to police.
The police department said Sardo was scheduled to appear at South Boston District Court, with additional charges to be filed later. Meanwhile, Alejandro has since been reunited with his owner.
The reunion came days after Shelly Vermani told 7NEWS she just wanted her Chihuahua back unharmed.
She said the dog was stolen on Westland Avenue after she left him outside a Whole Foods to grab some items. Alejandro was later seen a half-hour later in the area of Mass. Avenue and Melnea Cass Boulevard.
A traveling nurse, Vermani said at the time that Alejandro has been her companion on many trips.
"He's traveled with me everywhere, he's gone backpacking, hiking, he's just the happiest dog in whatever he does," she said.
Speaking with 7NEWS after being reunited with her Chihuahua, Vermani said she was happy to see her dog happy and healthy. She also described how police shared a photo with her to show Alejandro was heading home Thursday morning.
"It wasn't even a phone call – it was actually the detective [who] sent me a selfie, which was even better," Vermani said.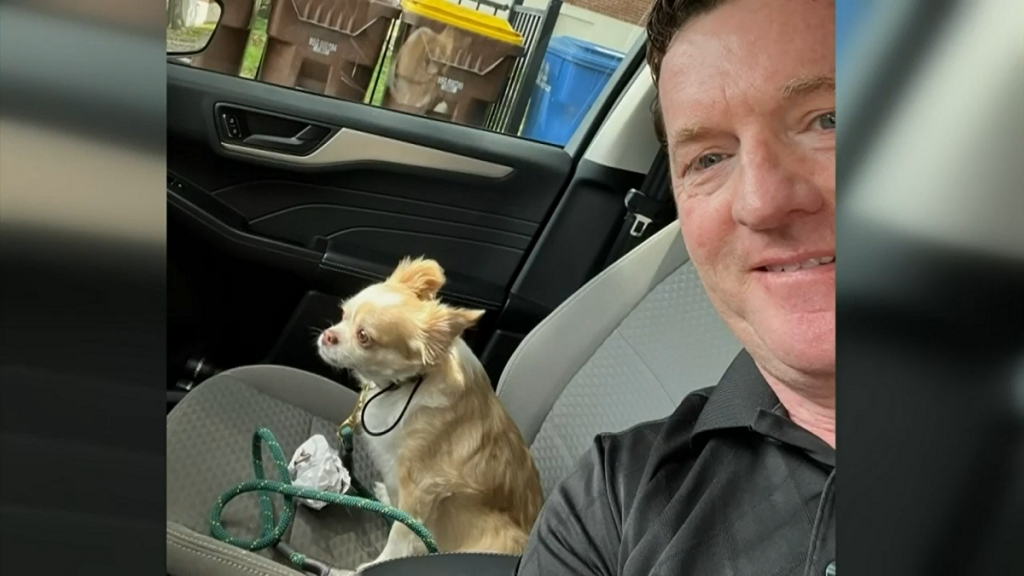 (Copyright (c) 2023 Sunbeam Television. All Rights Reserved. This material may not be published, broadcast, rewritten, or redistributed.)