BOSTON (WHDH) - Boston Police detectives are asking for the public's help in identifying individuals suspected of vandalism at a barber shop in the North End.
According to police, the incident happened on August 23 around midnight at North End Blendz Barbershop on Endicott Street.
Police are asking anyone with information about the individuals to call detectives at 617-343-5049.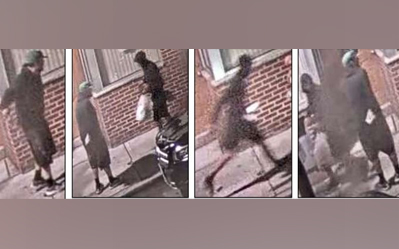 (Copyright (c) 2022 Sunbeam Television. All Rights Reserved. This material may not be published, broadcast, rewritten, or redistributed.)