CAMBRIDGE, MASS. (WHDH) - Cambridge police say they have recovered more than a dozen stolen bicycles as well as various parts, trailers, scooters and more following an investigation, and are looking to reunite the items with their owners.
The Cambridge Police Department said the items were found after officers searched an area near the Boston University Bridge Wednesday night.
Included in the discovery were at least 14 standard and electric bicycles, a moped, scooters, trailers, a soccer net and license plates. Also found were tools and parts that have all since been secured at the Cambridge Police station.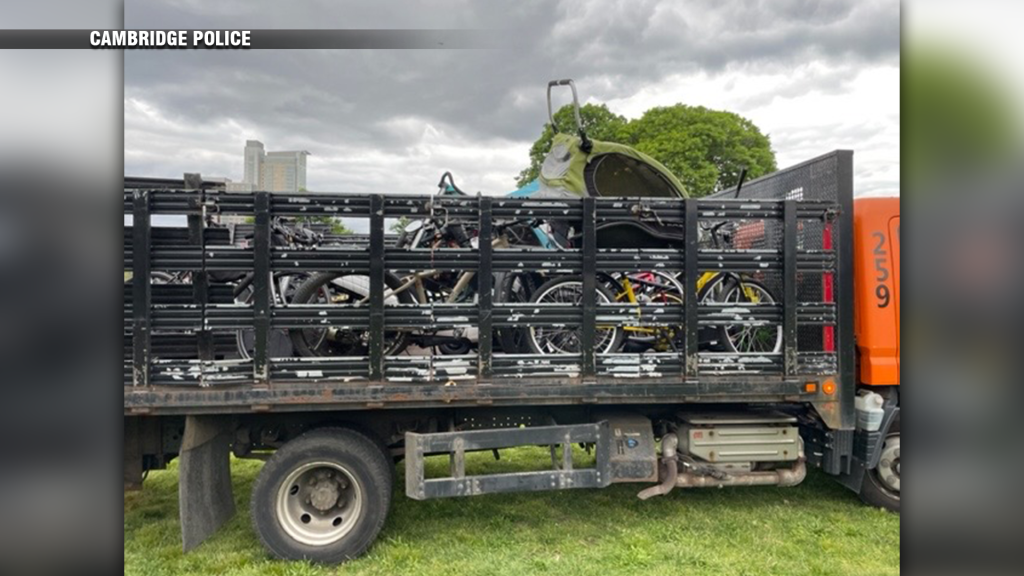 The department said it is following up with residents who have reported recent thefts, including locals whose property descriptions match that of any of the items recovered.
"If you or someone you know has had their bicycle or property stolen recently, and you have a serial number or any unique identifying information, please call Detective Ciriello at (617) 349-7726," the department asked on social media.
No details on how the items ended up near the bridge or if any arrests were made have been released.
(Copyright (c) 2023 Sunbeam Television. All Rights Reserved. This material may not be published, broadcast, rewritten, or redistributed.)