'Tis the season! Some of us woke up to our first accumulating snow of the season. While a lot of us saw snowflakes late yesterday evening, only a few had it stick to the ground. You really had to get outside of 495 before we had at least an inch accumulate. A few places inside of 495 and in Metro West that had an inch or less on grassy areas. Some of the highest reports came from Worcester county and the Monadnock Region in southern New Hampshire.
Warm air was quickly wrapped into this system so the snow didn't hang around for long. Mother Nature zapped most of it away by the time we were even out the door this morning. In fact, officially most of us will have today go down as an above average day temperature wise. The thing is, it was only a short window that the warm air was here. Boston's average high for today is 51° but we managed to make it to 57°.
Looking back 24 hours, you can see the temperatures fall to the 30s yesterday evening just in time for the snow showers to arrive in southern New England. As the storm exited, it wrapped in some mild air, quickly climbing to the 40s by morning and getting rid of most or all of the snow that accumulated overnight. From there we continued to climb to the 50s around noon. As I said, that warm up was short lived. As soon as our winds turned to the northwest the colder air came racing in and in just a few hours we fell back to the 40s.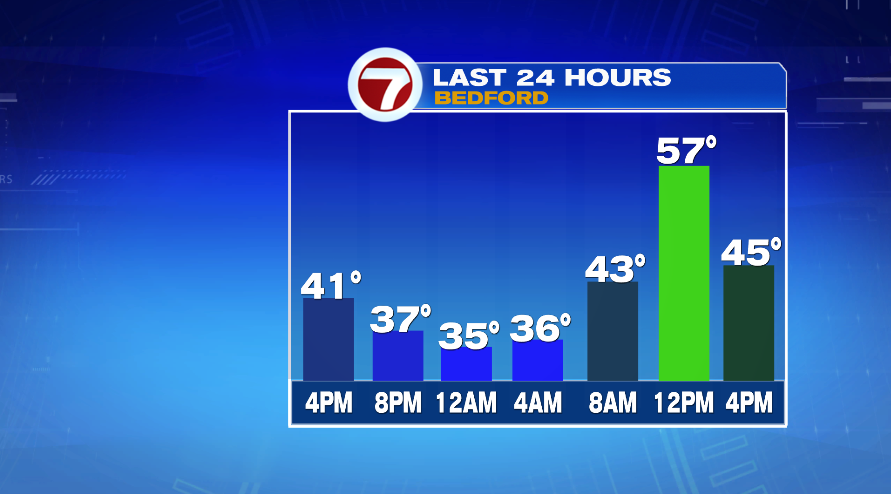 The cold air will continue to fill in for the day tomorrow and the wind will remain quite breezy. So expect a brisk day for Thursday. Air temperatures will climb to the 40s but the wind chill will be stuck in the 30s all afternoon. We'll have a mix of clouds and sun, so more sun than we had today but don't expect clear blue skies. The instability of the cold air moving in overhead will create enough instability to pop up a few sprinkles or flurries tomorrow afternoon. They'll be low impact and not widespread but the chance is there. You might even see some graupel develop — the Dippin' Dot looking things that you can pinch and squish in your fingers.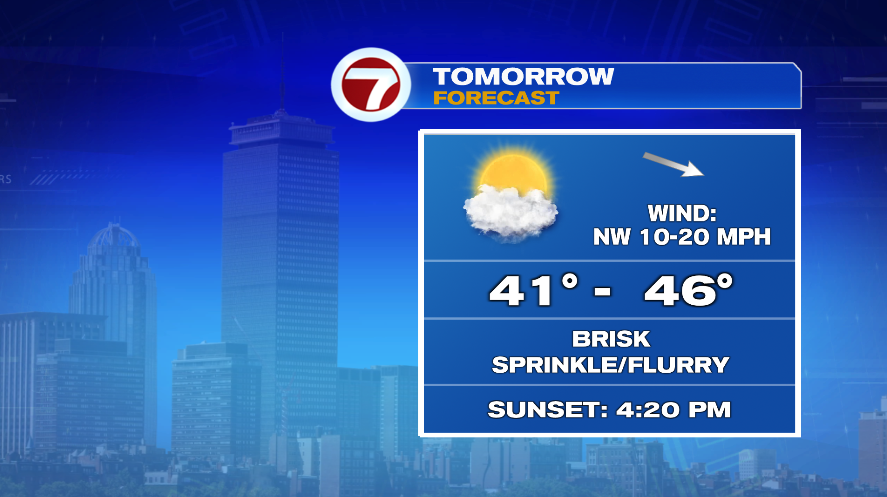 Despite an incredibly warm start to November we have certainly turned the page in the last week or so. And it looks like that cool pattern will be hanging around a while longer. Expect below average temperatures all the way to the middle of next week.