7Weather – It's been another day with some showers rotating around New England. High temperatures stayed in the 50s for a lot of us. If that felt cool, wait for tomorrow! Temperatures will likely be stuck in the 40s. We'll keep the drizzle and clouds around the next couple of days. More sun and milder temperatures return this weekend (yay!).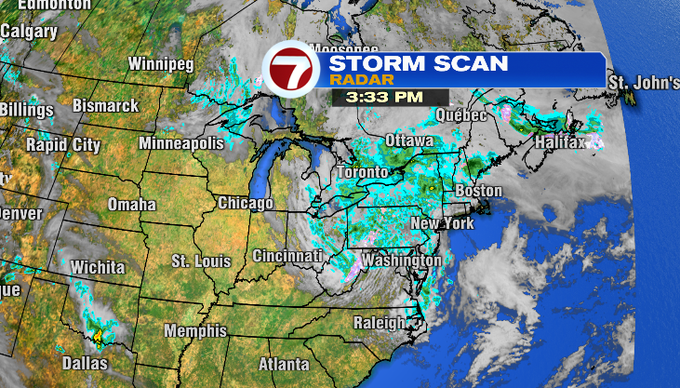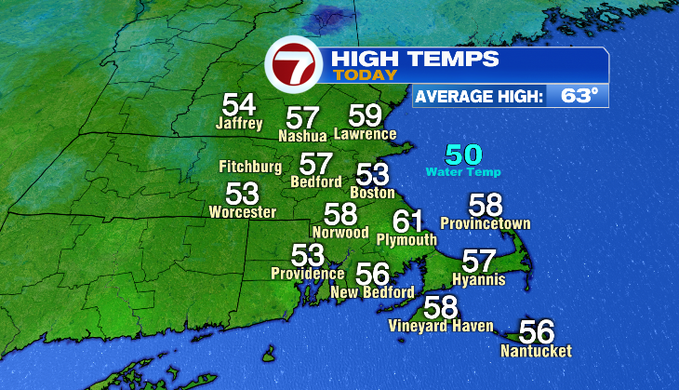 The upper level low that's been rotating showers around our region will be east and offshore tomorrow. We'll be on the backside of it, and that will bring us a northeast wind. Expect a raw day! Sunrise is at 5:36 a.m. tomorrow morning. Starting your morning, it will feel cool in the low/mid 40s with a lot of clouds and patchy drizzle. The northeast breeze and an overcast sky will keep high temperatures chilly. The best we will do are the upper 40s/near 50°.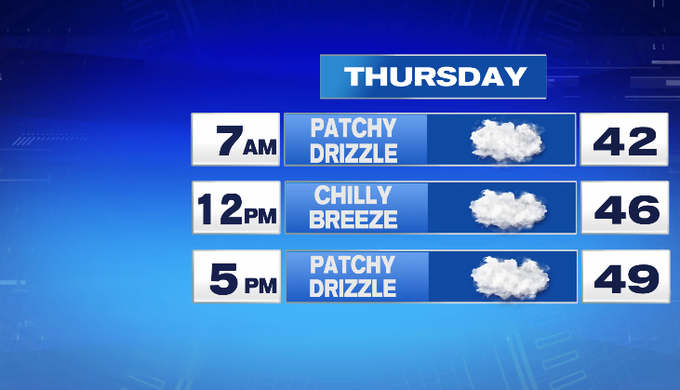 If that seems awfully chilly for May, you're right! Upper 40s for highs are more reminiscent of late March. Our forecast for Boston is a near-record cold high tomorrow. It's just a degree shy! Highs this time of year are typically in the low 60s.
Alright, we want the sun back! When will it return? Friday there will be a lot of clouds for a majority of the day. Some breaks in the cloud cover should appear before the end of the day. Temperatures won't climb too high with the clouds and a north/northeast wind. We'll mainly stay in the 50s. More sun returns by Saturday! Along with that comes warmer temperatures.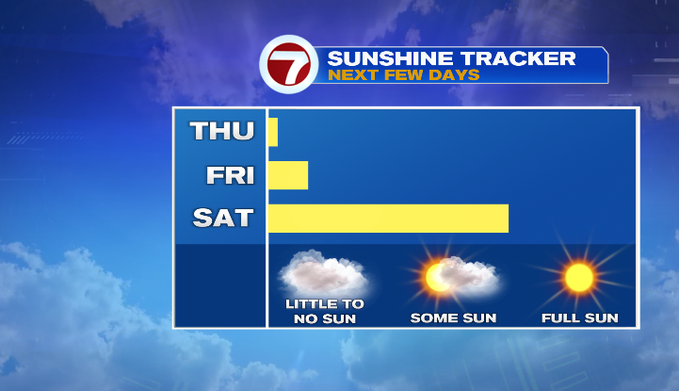 Both days this weekend will be great to be outside! We'll see more sun, and the wind won't be strong.
The 70s will roll into Monday! Despite a shower on the Cape on Tuesday, early to middle next week looks pretty good.
-Meteorologist Melanie Black