NEWMARKET, N.H. (WHDH) - A 74-year-old driver is facing a DUI charge after he crashed his SUV into a home in New Hampshire over the weekend, trapping himself in a front room, according to officials.
Newmarket Chief of Police Gregory Jordan said Thomas Ridlon of Durham, NH, was arrested after officers were called to Langs Lane Saturday night for a report of a motor vehicle crash.
First responders then arrived to find a 2012 Dodge Grand Caravan completely embedded in the front of a house with Ridlon trapped inside of it.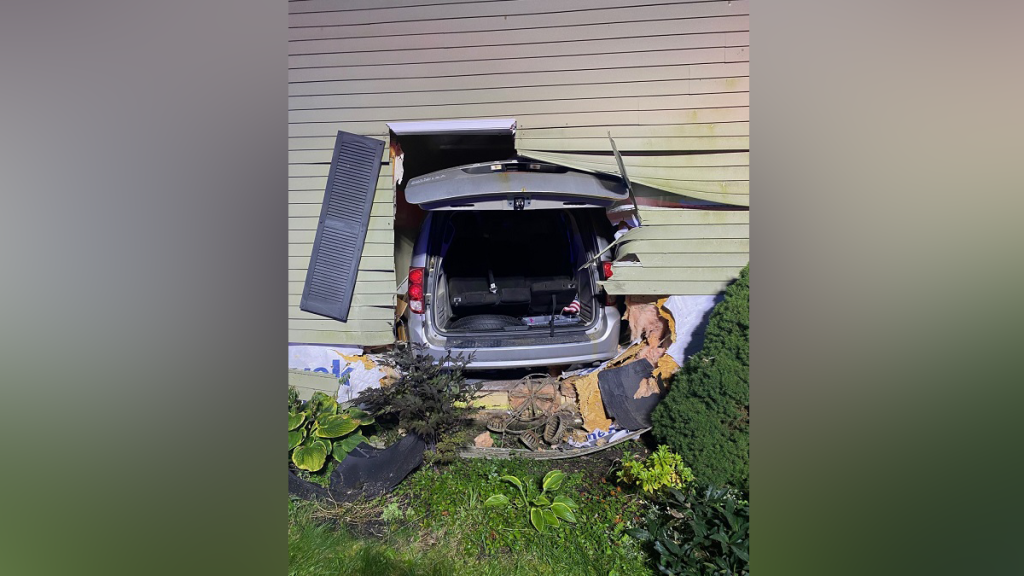 According to the police department, none of the home's occupants, including a mother and young juvenile, were injured. Authorities said both were sleeping upstairs at the time of the crash.
The Newmarket Fire Department was able to later free Ridlon from his vehicle and take him to a local hospital. Officials did not say whether the 74-year-old driver was injured, but stated in a news release that he was charged with DUI – Impairment and Open Container.
Newmarket PD said that as of Monday morning, the home's residents were staying with family until the house was deemed safe for them to return.
In the meantime, authorities ask that anyone who has any information regarding the crash contact Sergeant Annaliese Schmidt at (603) 659-8505.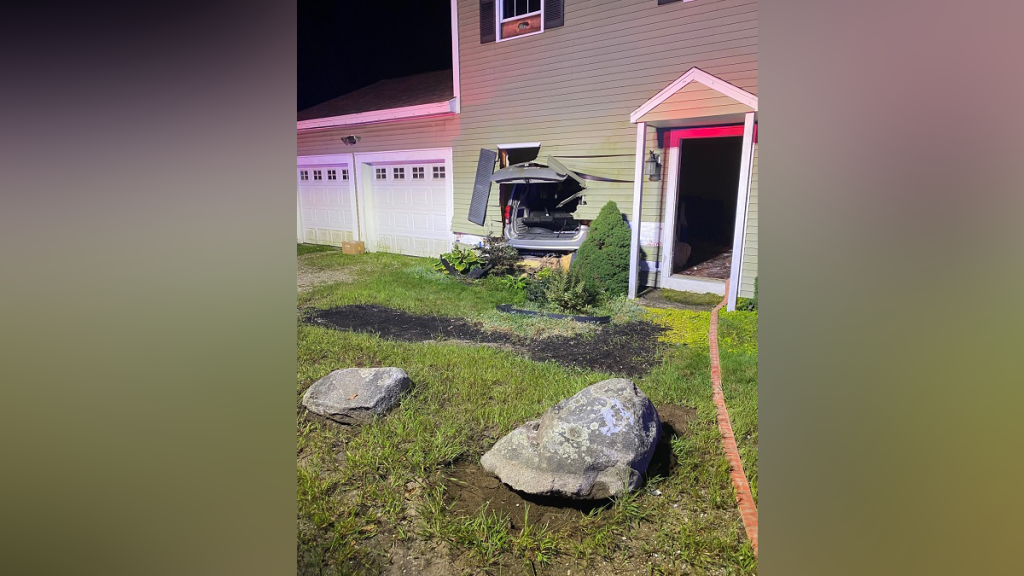 (Copyright (c) 2023 Sunbeam Television. All Rights Reserved. This material may not be published, broadcast, rewritten, or redistributed.)