Thumbs up for this weekend forecast! It's dry with temperatures in the low 80s. Humidity will come down today, and it'll feel much more comfortable tomorrow.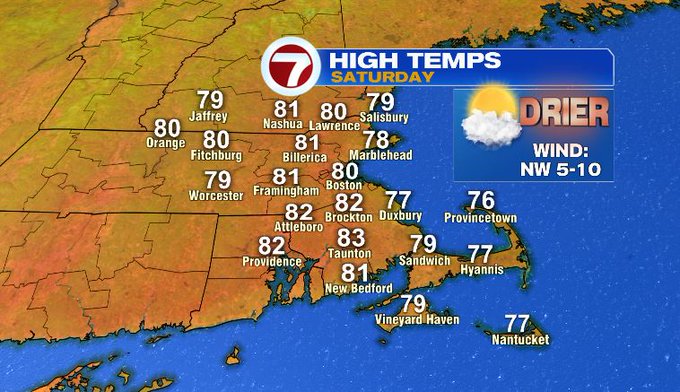 Our morning started off in the 60s. We'll rebound to the low 80s inland. The wind will be light enough out of the northwest that we get afternoon sea breezes. That'll keep temperatures in the upper 70s/near 80 on the coast. We'll see sunshine mixed with afternoon clouds.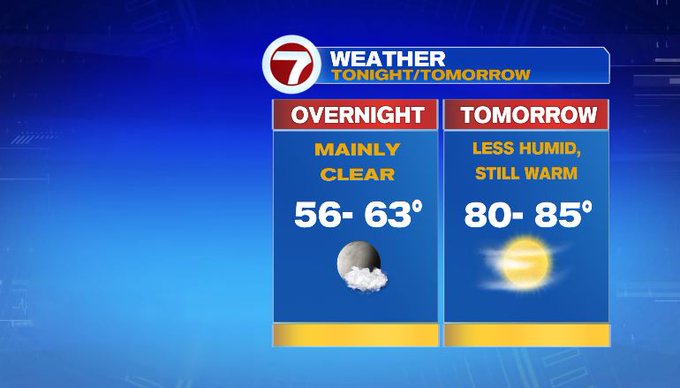 Mainly clear tonight. If you're in northern and central Mass, you might want to open the windows with temperatures falling into the 50s. Tomorrow, we'll see a lot of sunshine, and temperatures will be slightly warmer. Did I mention, there will be less humidity too? All around great day to get outside, just don't forget the sunscreen. 🙂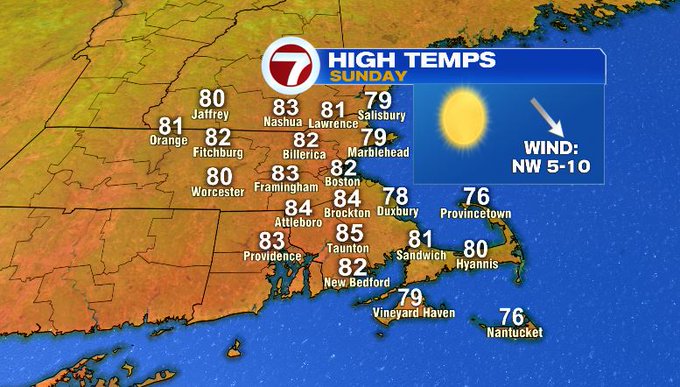 Splendid baseball weather as the Sox continue their series against the Blue Jays!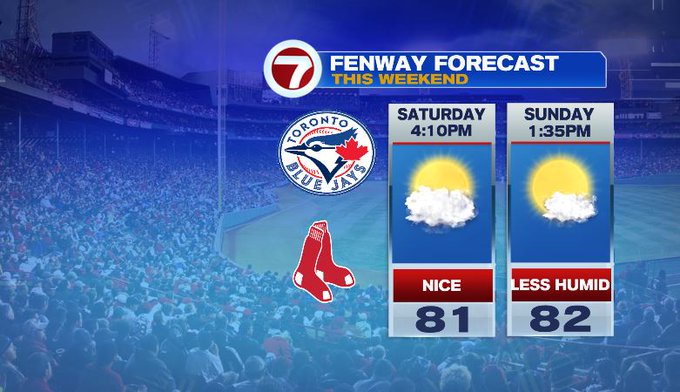 This weekend is dry. Monday will bring increasing clouds and humidity ahead of some late showers and scattered storms into Tuesday.
-Meteorologist Melanie Black