During an event in his hometown of Worcester, Gov. Maura Healey recalled a meeting earlier this year with the Salem State University freshman who was shot and killed near campus early Wednesday morning.
Carl-Hens Beliard, a member of Worcester North High School's state championship-winning basketball team who was just beginning his freshman season on Salem State's varsity team, was killed while driving his car on Forest Avenue, near the school's campus, just before 1:30 a.m., the school said.
The governor talked about having recently met Beliard when she and Lt. Gov. Kim Driscoll, herself a former Salem State basketball player, had the North High team in to visit.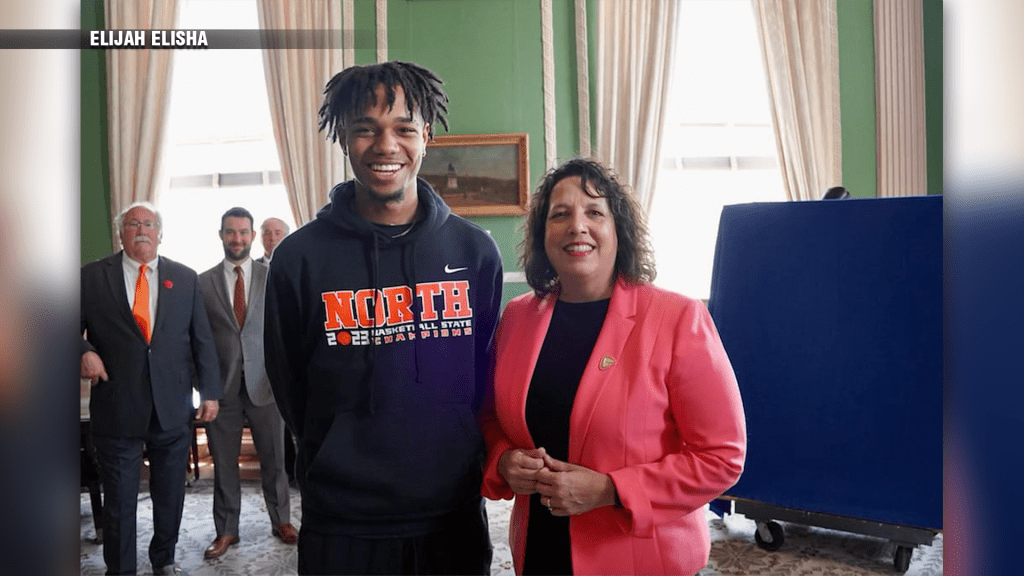 "We met Carl and we took pictures with Carl, and he was the only senior on that state championship team. He leaves a mum and a younger sibling, and it's incredibly, incredibly sad; heartbreaking, heartbreaking. There's more to learn about the circumstances, of course, but my heart goes out to all who've been affected by gun violence, who continue to be plagued by gun violence, senseless gun violence that we see in our communities, particularly among young people," Healey said. "It's something that we have to do everything we can to address. My thoughts are with their families right now. And I just wanted to take a moment just to acknowledge that."
The Worcester Telegram included a photo in its coverage Wednesday that one of its photographers took of Driscoll and Beliard during the visit in April.
During an unrelated stop in Worcester on Wednesday afternoon, Healey also acknowledged the death of 19-year-old Randy Armando Melendez Jr. of Southbridge, who was killed in a shooting early Saturday morning at Worcester State University.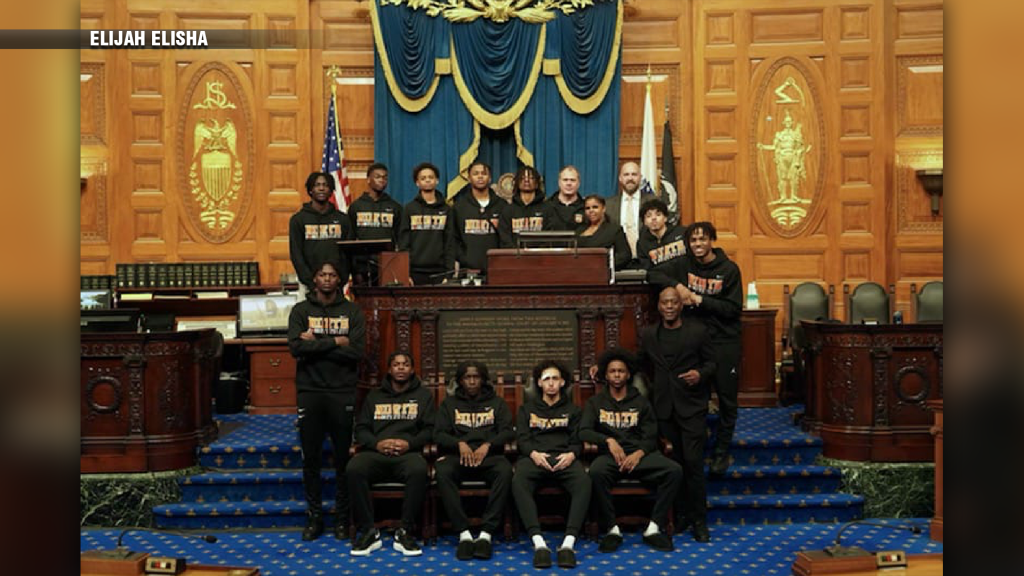 (Copyright (c) 2023 State House News Service.