Today will be an active weather day across southern New England. We're starting off this morning with heat, humidity and a heat advisory in place. That heat and humidity will help fuel strong to severe storms later on today.
HEAT:
Temperatures under-performed a bit yesterday with nobody hitting 90°, but lots of 88s on the map. Today we have a better shot at 90° but it will also be more humid. Humidity yesterday was sticky but today and the next couple of days it will be tropical. So factor the two together and it will feel closer to 100° for today, tomorrow, and Saturday.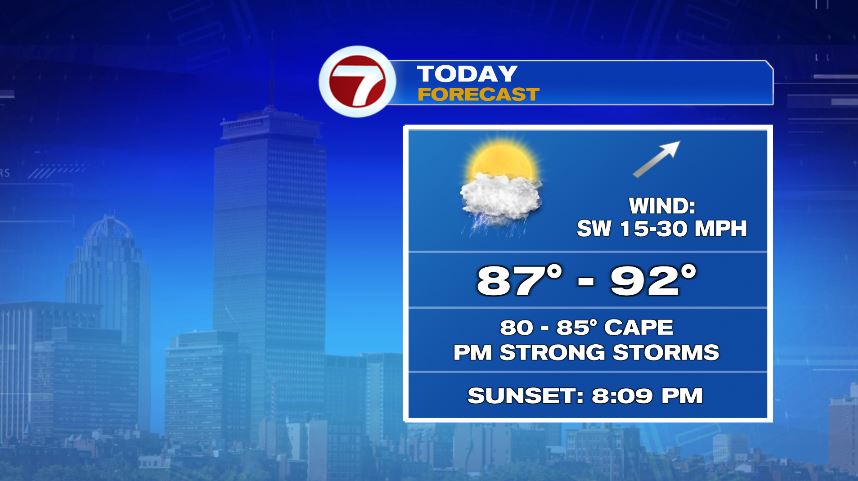 I want to specifically point out the wind because that's a huge range and not one we typically use. This morning we'll start out on the lower end of the range and increase to the higher end of it as the storms get closer this afternoon. While nobody hit 90° yesterday, our chances of a heat wave are not over. We still have the potential of three 90° days starting today through Saturday.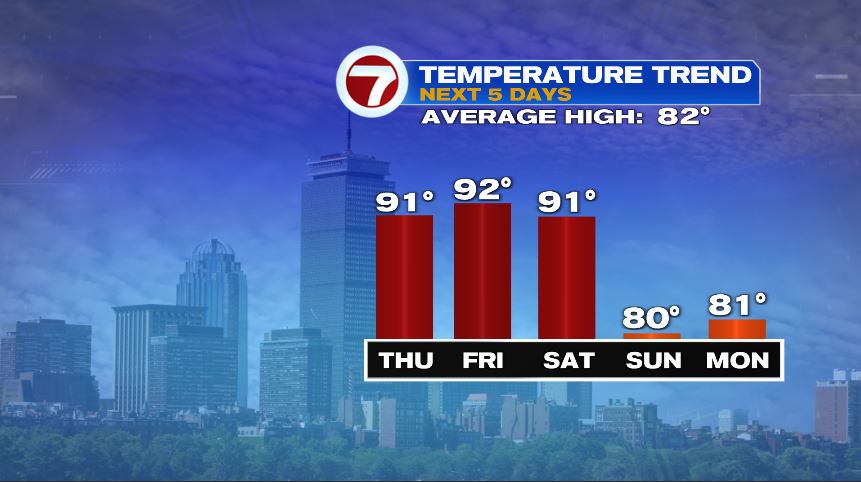 If you're outside today be sure to take it easy. If you can, try to target your outdoor time to either earlier or later in the day, drink plenty of water, wear light colored and lightweight clothing, find shade and take breaks. As mentioned, this extreme heat and the heat advisory are in effect thru Saturday.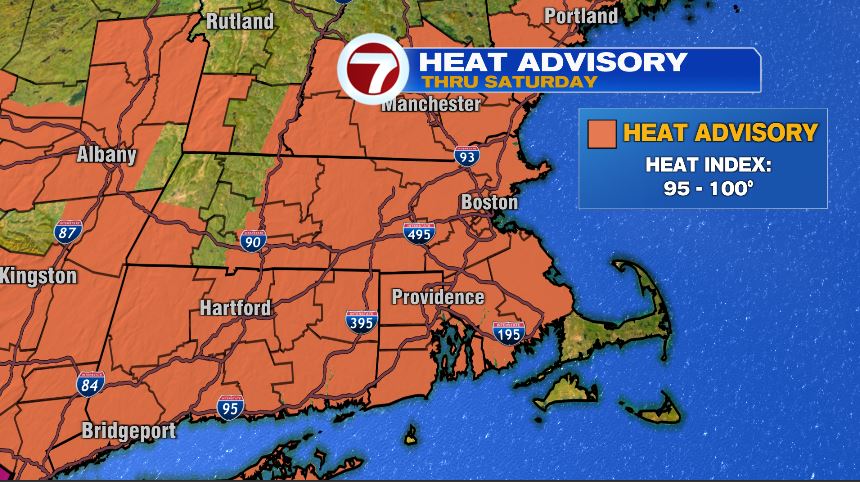 If you're looking to the beaches to beat the heat, we've definitely had better beach days. And if you do head to the beaches make sure you take precautions. Of course that means sunscreen and water, just like anything else you'll be doing outside, but water conditions could be dangerous at times. There's a high surf advisory in effect for the Cape and Island (purple). That's for waves that could be as high as 6 feet. The south facing beaches especially have a high rip current risk, with a moderate risk on east facing beaches.
SEVERE STORMS:
As mentioned earlier, we have to watch for the potential of strong to severe storms this afternoon. Those storms are capable of producing strong wind, downpours, and lightning. While those three are the main threats, an isolated tornado is possible and we'll have to watch the storms closely as they could try to spin a bit.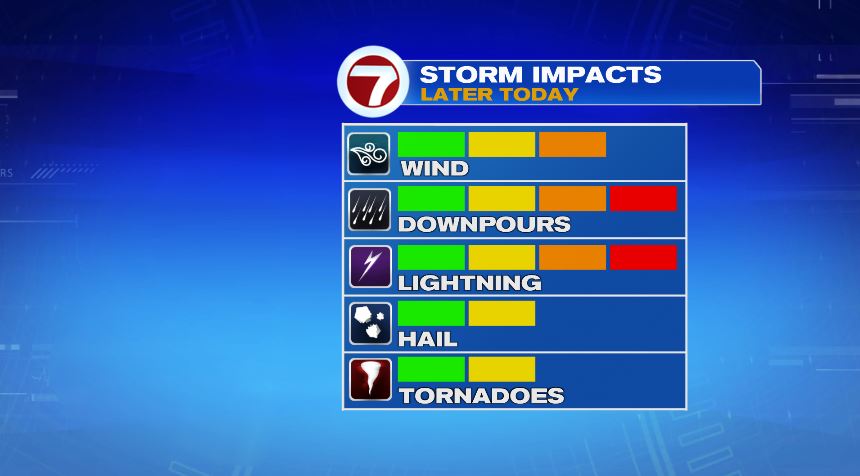 The timing of the storms is any time after noon, most likely 1pm – 9pm. As has been the case so many times this year, the heavy rain and downpour potential on already saturated ground has prompted a flood watch again for the potential of flash flooding under any of the downpours.