(CNN) — Deputies in Utah are praising the "brave, courageous" actions of an ice climber they said died after pushing another climber out of the way of falling ice.
The 41-year-old woman was climbing ice falls in Duchesne County near Indian Canyon with two others Sunday when an ice column suddenly broke away, the Duchesne County Sheriff's Office said, without naming the climbers.
"One climber pushed their fellow female climber, age 21, out of the way, which probably saved her life," the sheriff's office said. "Unfortunately, the climber that pushed her fellow climber out of the way … was trapped underneath two huge blocks of ice and did not survive."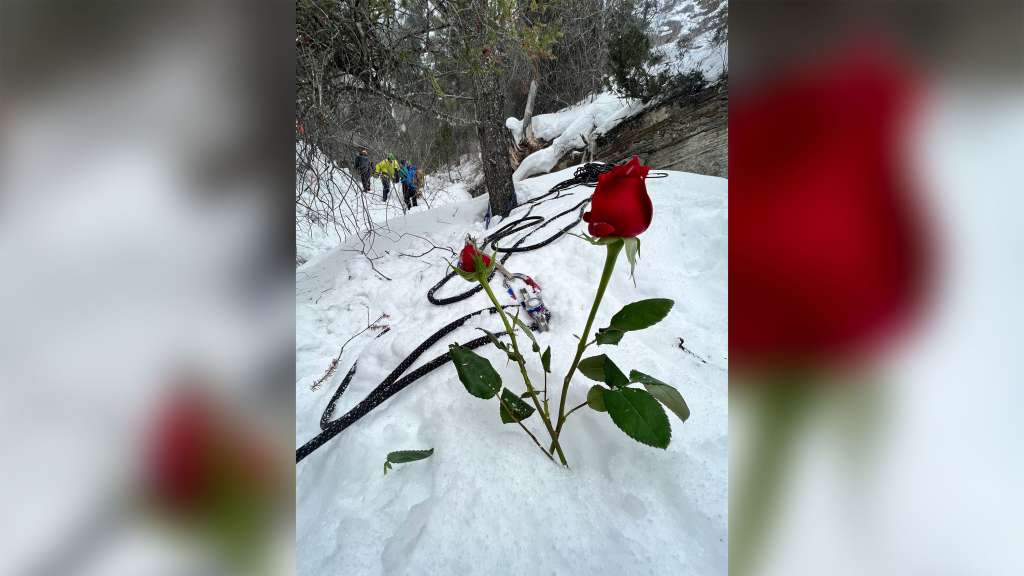 A 34-year-old man was injured after falling about 40 feet when the ice column broke, officials said.
The 21-year-old woman climbed down the terrain and drove to Duchesne City to call for help.
After rescuers arrived, the man was hoisted off the mountain and airlifted to a nearby hospital with serious injuries, the sheriff's office said.
"Our sincere condolences … to the family of this brave, courageous woman who lost her life while saving another. We hope that all may find comfort and all the warm support will prevail over your hearts while mourning the loss of your loved one," the sheriff's office said.
(Copyright (c) 2022 CNN. All Rights Reserved. This material may not be published, broadcast, rewritten, or redistributed.)