7Weather – The good news, the best of our weekend is yet to come, at least in terms of temperatures. This morning, we're running 30-40 above our temperatures this time yesterday! Although, it is still cold. There's a little bit of a breeze that is making it feel colder in the teens and 20s. That breeze is out of the SW after a warm front lifted through. The SW wind will be steady and gusty at times, and that'll boost temperatures into the 40s. We'll see a mix of sun and clouds today. I do think we'll get more breaks of sun this afternoon, with some high clouds around sunset to make for a nice one.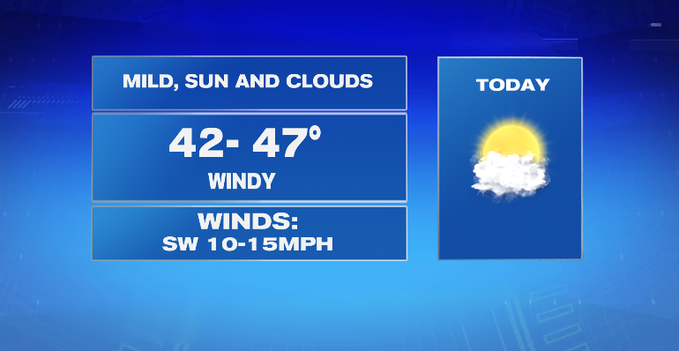 Tonight, we're watching a low pressure system that stays well to our south. We're on the very far northern fringes of it. It'll sweep some light rain showers across SE Mass, mainly the Cape and Islands overnight. Into tomorrow, it'll continue to move offshore, so there could be some lingering light showers past sunrise tomorrow. Temperatures tonight won't be too bad, some clouds and less wind. Upper 20s/near 30 for MetroWest. Temperatures stay up a bit for the Cape and Islands with more cloud cover.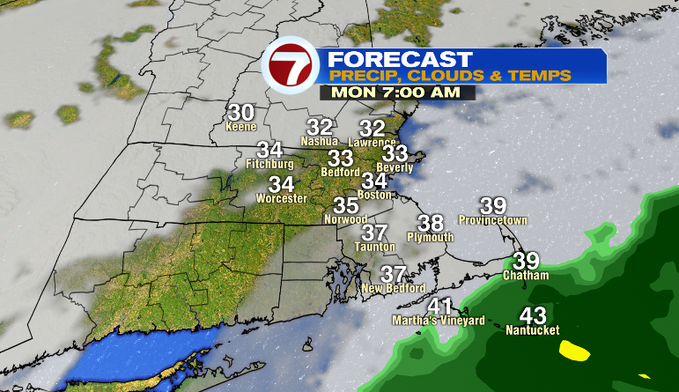 Highs tomorrow stay mild in the upper 40s near 50 with sun and clouds. In fact the mild weather is sticking around. No Arctic air. We'll keep highs in the 40s with some days in the 50s! The end of the 7-day period looks unsettled.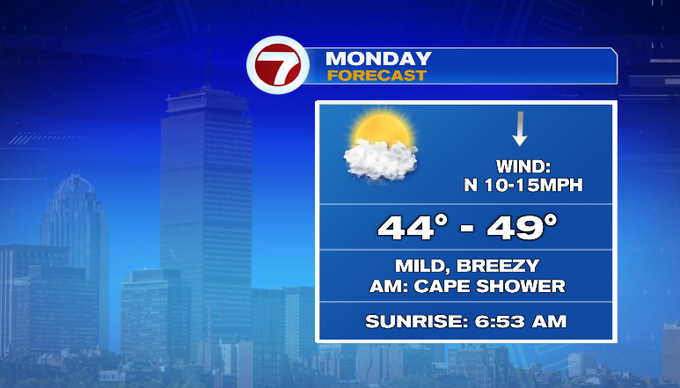 Enjoy the rest of your weekend!
-Meteorologist Melanie Black