ARLINGTON, MASS. (WHDH) - The MBTA Transit Police Department is looking to identify a man they believe caused a disturbance on a bus before he disembarked and damaged its windshield.
On social media, the TPD said it was around 7 p.m. on Sunday, Aug. 13, when a male suspect was allegedly consuming alcohol and spitting on the floor while aboard an MBTA bus in Arlington.
According to authorities, the suspect then allegedly used his bicycle to smash the bus's front window after he got off.
The police department shared several images from the incident, including the damage dealt to the bus as well as a photo of what is believed to be the suspect.
Anyone who recognizes the individual is asked to contact the department at 617-222-1050.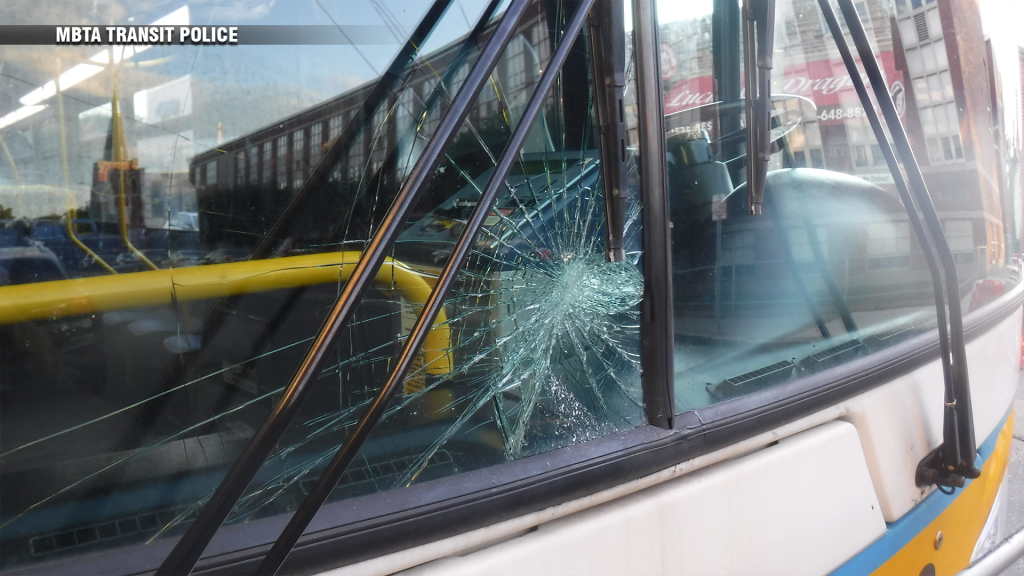 (Copyright (c) 2023 Sunbeam Television. All Rights Reserved. This material may not be published, broadcast, rewritten, or redistributed.)