(CNN) — The endangered red panda population recently received a boost in the form of adorable twin babies.
The United Kingdom's largest zoo welcomed the cubs as part of a European breeding program dedicated to saving the species.
They were born June 25 at Whipsnade Zoo in Whipsnade, England, located 35 miles northwest of London, zoo officials announced Wednesday. The conservation zoo is home to over 11,000 animals.
The first children of mother Ruby and father Nilo weighed nearly 4 ounces at birth – around the same weight of a banana, according to the zoo.
"We suspected Ruby was pregnant and wanted to do everything we could to make her first experience as a mum a smooth one, so we were ecstatic when we spotted her curled up in one of the nesting boxes we had prepared, using her bushy red tail to keep the two cubs warm," zookeeper Grant Timberlake said in a news release.
The young red pandas have yet to leave their straw-filled nest while under the care of their parents, the zoo reported.
Red panda cubs rely heavily on their mothers the first month of life as they're blind during the 30 days after birth, according to the Whipsnade Zoo.
Officials say the cubs won't venture outside for at least another month and are soon expected to open their eyes.
"Ruby has been doing an incredible job feeding and caring for the twins, so we're leaving the family to bond together, only checking in on them when she pops outside to eat," Timberlake said.
The red pandas will be named at their first veterinarian check at 8 weeks old, when their gender will be discovered, the news release stated.
Red pandas, which are native to the Himalayan mountains of Nepal, Myanmar and India, as well as Western China's forests, face threats from a decline in bamboo, their main food source; habitat loss; and being poached for their meat and the medicine trade, according to the Whipsnade Zoo.
Red pandas have also been kept illegally as pets.
"These twin cubs give us double hope for the species, as they were born as part of an important European breeding program for endangered red pandas, designed to keep a healthy and genetically diverse back-up population safe in conservation zoos while we tackle the issues they're facing in the wild," Timberlake said.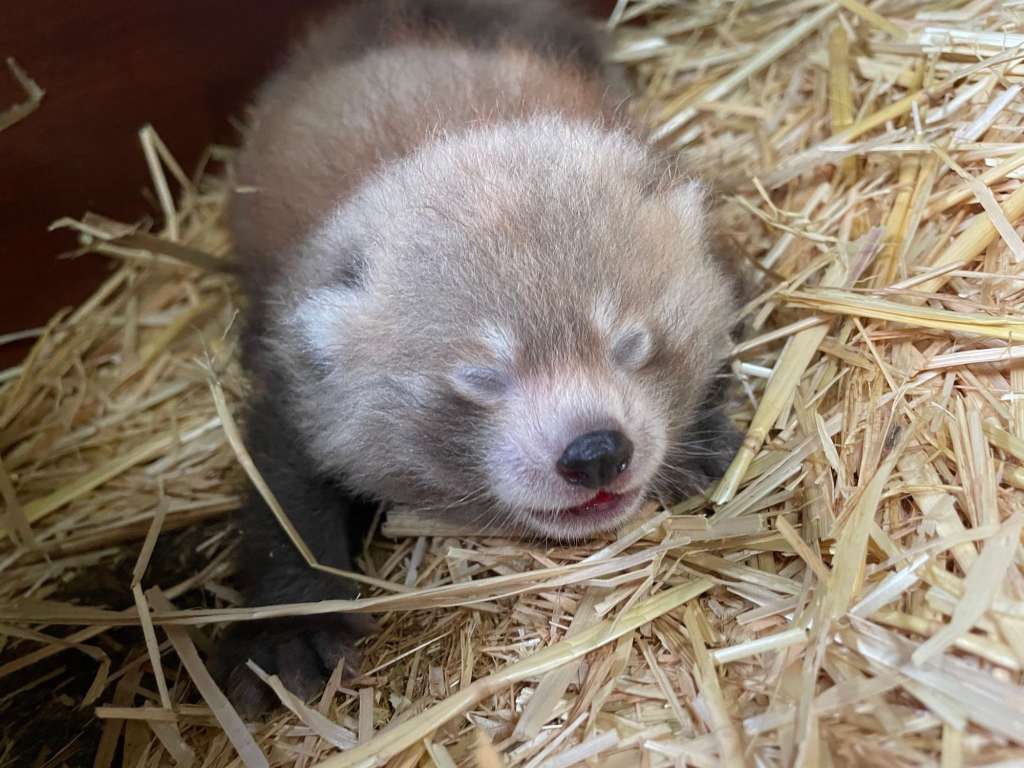 (Copyright (c) 2023 CNN. All Rights Reserved. This material may not be published, broadcast, rewritten, or redistributed.)