BRIMFIELD, MASS. (WHDH) - A massive pileup involving tractor-trailers on the Mass Pike in Brimfield left multiple people injured late Thursday night, according to officials.
Massachusetts State Police said it was around 11:20 p.m. when approximately 15 vehicles became involved in a crash on I-90 heading east.
Releasing images of the crash Friday morning, officials said multiple victims were transported to hospitals from the scene.
Photos of the pileup showed scenes involving an SUV on top of a sedan, both of which were wedged between two tractor-trailer trucks.
Other images showed the back of an SUV impacted by a tractor-trailer, while other vehicles on the side of the road had varying degrees of damage.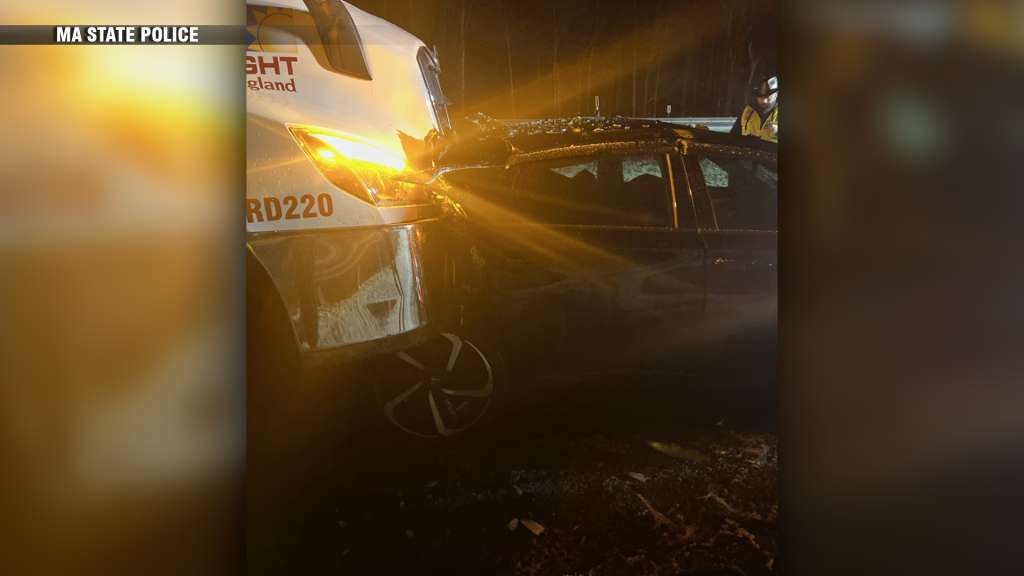 In a social media post, MSP officials said icing on the highway was believed to be the cause of the crash.
Details on the extent of the victims' injuries or how many victims there were have not yet been released.
(Copyright (c) 2022 Sunbeam Television. All Rights Reserved. This material may not be published, broadcast, rewritten, or redistributed.)