We've all heard the saying "if you don't like the weather in New England, wait a day" and yesterday and today prove just that. From soaking rains yesterday to a brisk sunshine today, we need (and frankly, deserve) a few dry and sunny days. We'll get just that this week. Temperatures climbed to the lower 70s today which is actually average for this time of year. Our average high is 72° and Boston even climbed to 73°. But that stiff wind made it feel cooler. We'll lose the wind the next few days. It will be a cooler morning tomorrow with temperatures starting off in the 50s.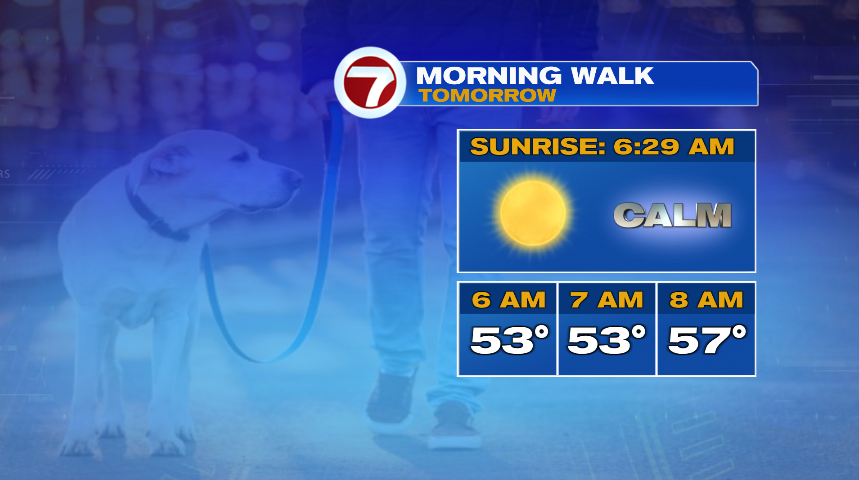 The fall like air mass will be with us for the rest of the week. We'll lose the wind for the rest of the week but the sunshine will stick around.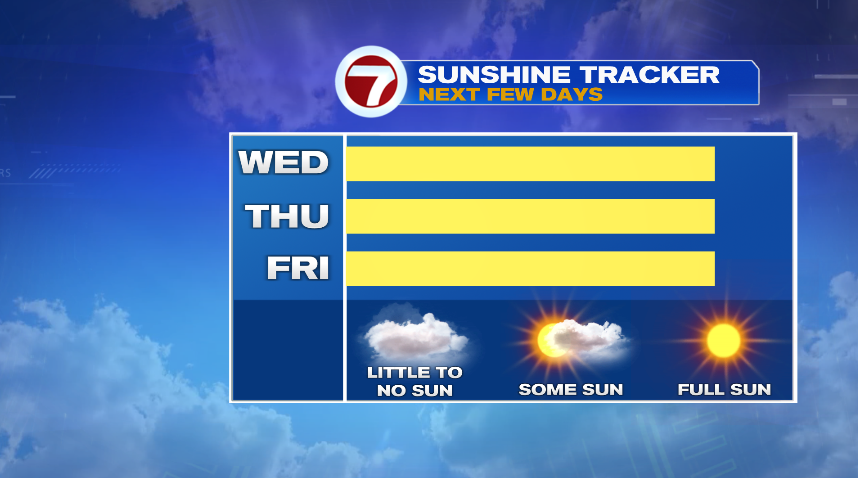 Temperatures will drop by a degree or two but the biggest change this week will be the lack of wind going forward. We'll stay pretty seasonable with temperatures in the low 70s… until Saturday. More clouds move in for the weekend which will bring temperatures down a bit. The clouds are with a storm rolling off the Georgia/South Carolina coast line. That low will try to work up to the north while a high tries to squash it south and keep us dry. We'll just have to watch how that plays out and the trends before we talk about how likely rain is for the weekend.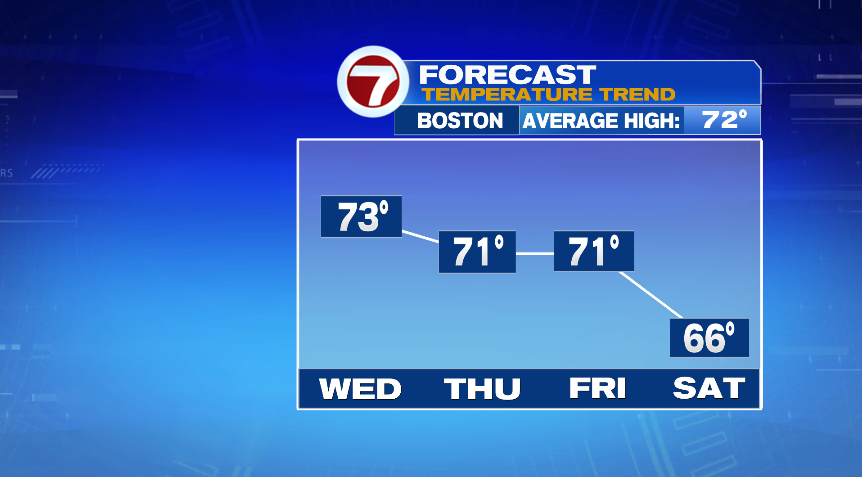 So it's certainly a fall feel this week but we're still technically in summer! Fall officially begins Saturday morning at 2:50 am.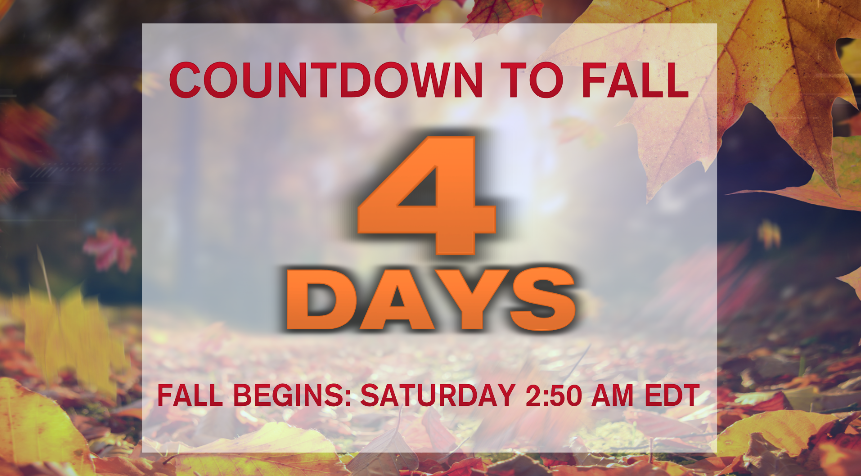 And with the fall season comes the colors of course! We've seen some of the wet areas and swamp maples turn red even here in southern New England, but trees as a whole are still very green. We're starting to see some patchy colors pop up across the Canadian border where things usually peak at the end of September/early October. But the forecast this year is peak color to be a bit delayed than average.