BROCKTON, MASS. (WHDH) - Massachusetts State Police say a man wanted for fleeing a traffic stop in Brockton and dragging a trooper in the process has been taken into custody.
Hours after asking for the public's help in locating 31-year-old Derek Lobo on Thursday, MSP officials said the fugitive was arrested after being located at a residence on Union Street.
Lobo had been wanted by police after he was first pulled over on Montello Street in Brockton on Wednesday night, over what authorities said were motor vehicle violations.
According to officials and dashcam video, while two troopers were standing over his car, Lobo appeared to accelerate and drive off, dragging one of the troopers for a short distance.
The trooper suffered minor injuries as a result, but was able to get up and run back to the cruiser to try and pursue the suspect. A day later, authorities say he was the one who took the Brockton resident into custody.
"LOBO was located after an intensive investigation by the State Police Troop D Community Action Team (CAT) and the State Police Violent Fugitive Apprehension Section," MSP spokesperson Dave Procopio said in a news release. "Multiple Troopers from both units took part in the arrest; the Trooper who actually placed him in custody was the Troop D CAT member who was dragged by the suspect in last night's incident."
According to state police, Lobo had been wanted on multiple charges that included:
Assault and Battery on a Police Officer
Assault and Battery with a Dangerous Weapon
Negligent Operation of Motor Vehicle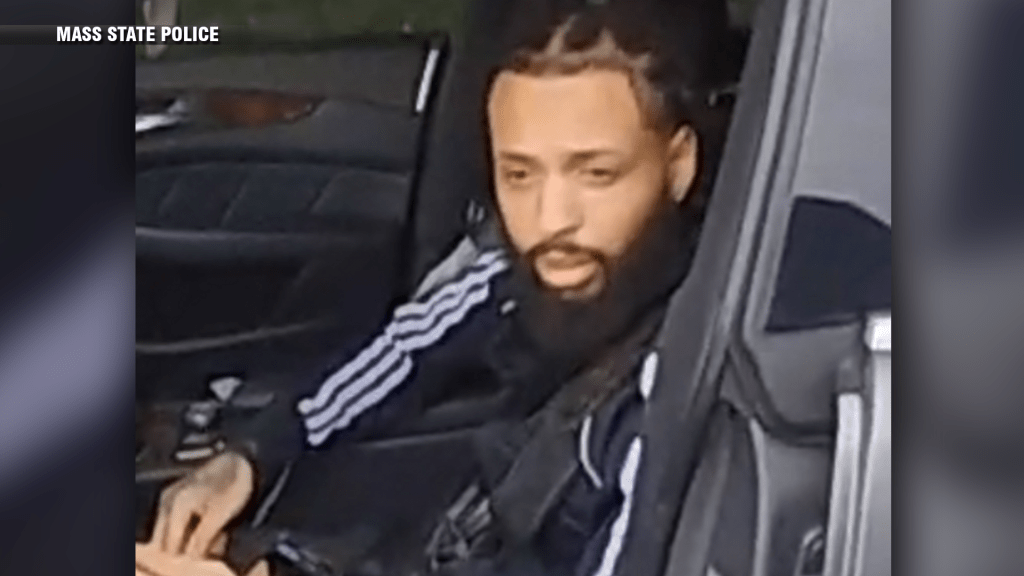 (Copyright (c) 2023 Sunbeam Television. All Rights Reserved. This material may not be published, broadcast, rewritten, or redistributed.)