BOURNE, MASS. (WHDH) - A tractor trailer rolled over at the Bourne Rotary on Tuesday, spilling gravel and prompting a lane closure lasting several hours. 
State police said the crash happened around 10:10 a.m. involving the truck driven by a 58-year-old Hyannisport man and a Ford Transit van driven by a 39-year-old man from Providence. 
Police said the Hyannisport tractor-trailer driver sustained suspected minor injuries. The Providence van driver also suffered possible minor injuries, according to police. Police said neither driver was transported to the hospital.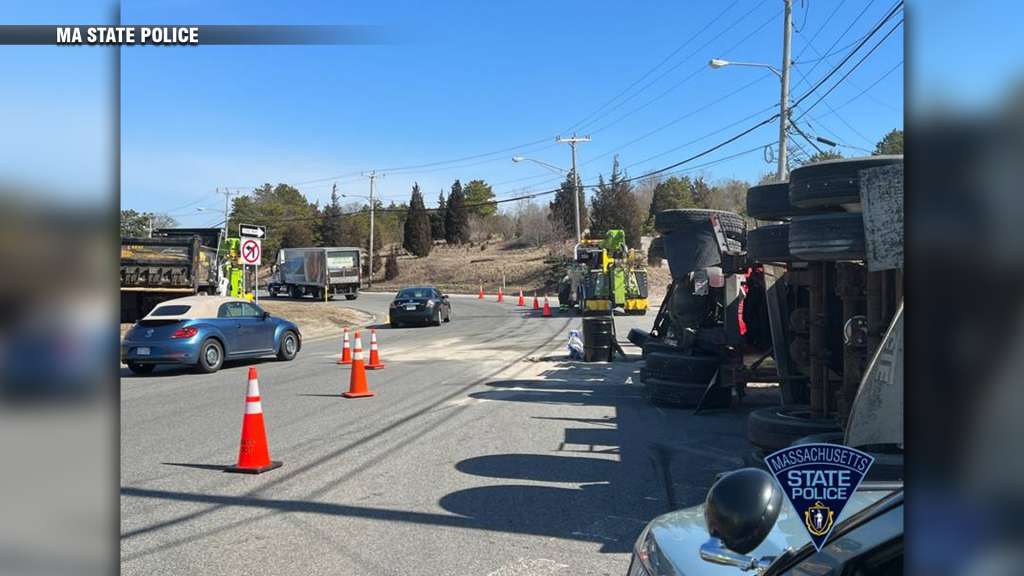 Police said the tractor trailer blocked the right travel lane of Route 28 traveling north into the rotary.
The lane had reopened as of around 2 p.m., according to state police. 
Police said the tractor trailer driver was cited for failure to yield.
(Copyright (c) 2022 Sunbeam Television. All Rights Reserved. This material may not be published, broadcast, rewritten, or redistributed.)