Wow! What a weekend we just had for ourselves as low humidity, sunny skies and comfortable air prevailed. Perfect timing for Mother's Day weekend.

We pick up where we left off over the weekend as sunshine and low humidity win out today. While the chill is in the air early this morning, the warm-up starts this afternoon as temps run in the mid to upper 70s for highs. A west wind will be active today, gusting 15-20mph, holding back any sea breeze from developing.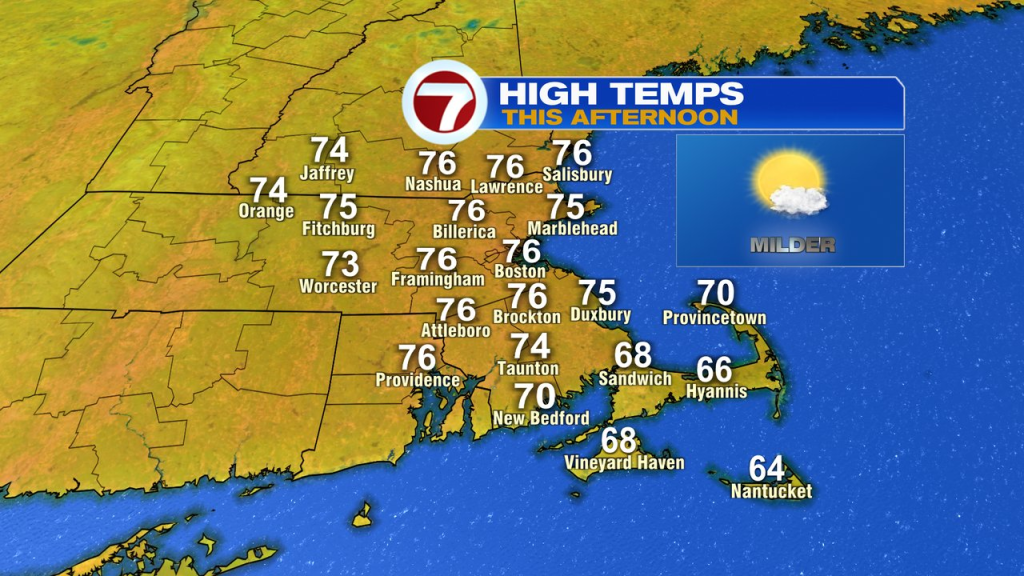 Tomorrow, we'll step it up another notch with highs pushing into the lower 80s for many. A gusty west to southwest wind runs through too, pushing 25-35mph. That, in combination with with relative humidity falling to 15-20%, will allow for the brush fire risk to be elevated.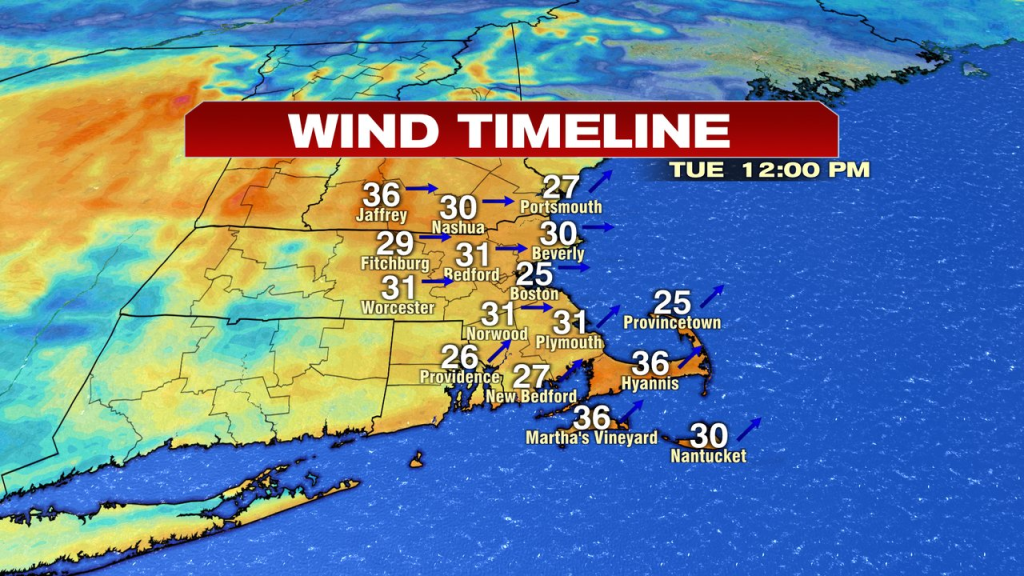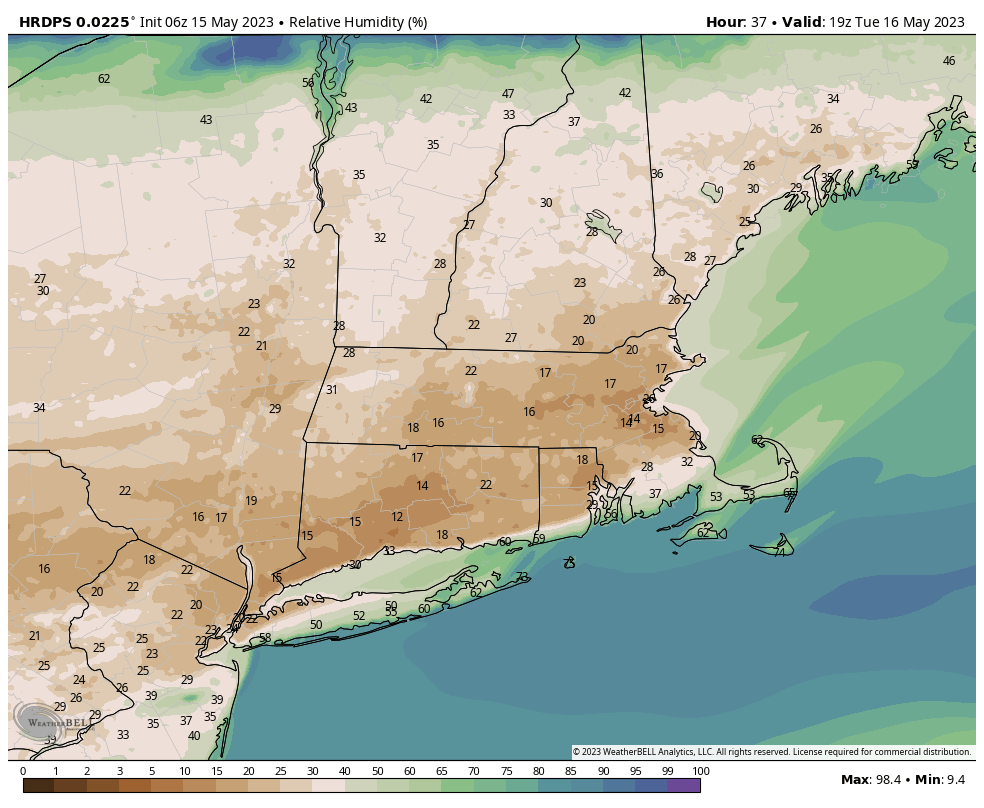 While a few light showers are possible tomorrow night with a cold front, don't expect much rain. Any wet weather will be long gone by Wednesday morning too, and so will the warmth.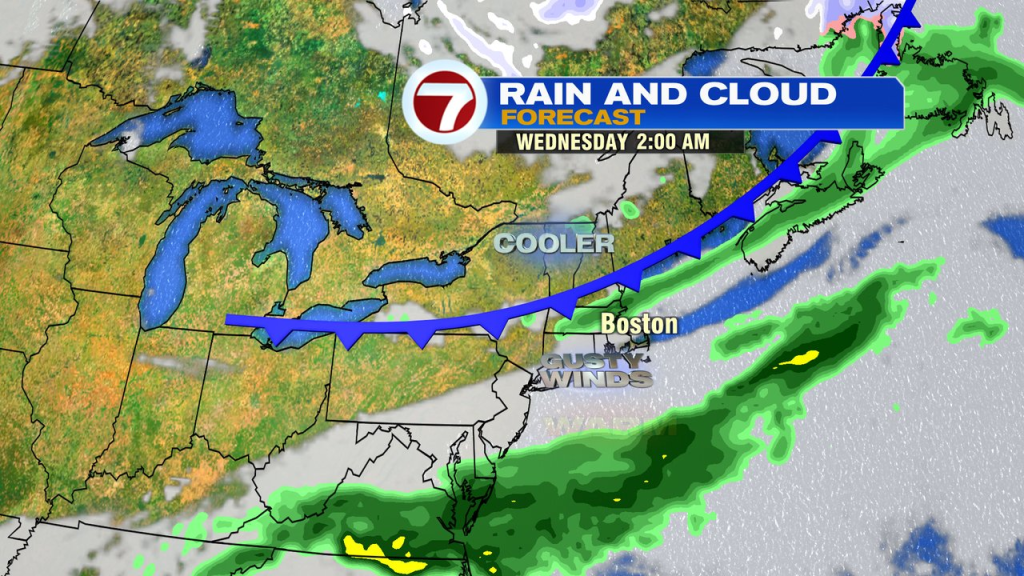 Wednesday afternoon run about 20 degrees cooler than Tuesday afternoon. The winds will be gusty too, pushing 25-35mph again, elevating the brush fire risk. With the chillier and dry air in place, temps tumble Wednesday evening, allowing for a freeze/frosty start in the colder burbs on Thursday morning.