BOSTON (WHDH) - A girls trip to see Pink at Fenway Park last week ended with an expecting mother finding herself going into labor at the crowded venue, and making a trek to the hospital on foot.
Brigham & Women's Hospital said the surprise delivery came after Angela Mercer, her sister-in-law Amy, and her mother, Barbara, made the trip to Boston from Albany, New York. The plan – take in a concert put on by musician Pink at Fenway Park while celebrating Barbara's birthday.
According to the hospital, though, just after they arrived for the concert, Mercer started experiencing contractions 31 weeks into her pregnancy.
"Angela hadn't been expecting her son's arrival quite yet, but she started having contractions shortly after arriving for the show," Brigham & Women's stated on Facebook. "She called her doctor, who advised her to get to a hospital."
However, due to the traffic surrounding Fenway during the concert, she had trouble finding a ride, leading to Mercer and her family deciding the best way to get to a hospital was by foot.
At the end of their trek, Angela was able to deliver her son in Brigham & Women's NICU.
"I was so relieved because it was such an ordeal to get there – I never would've thought I'd go into labor at 31 weeks I was sort of in disbelief," Mercer said.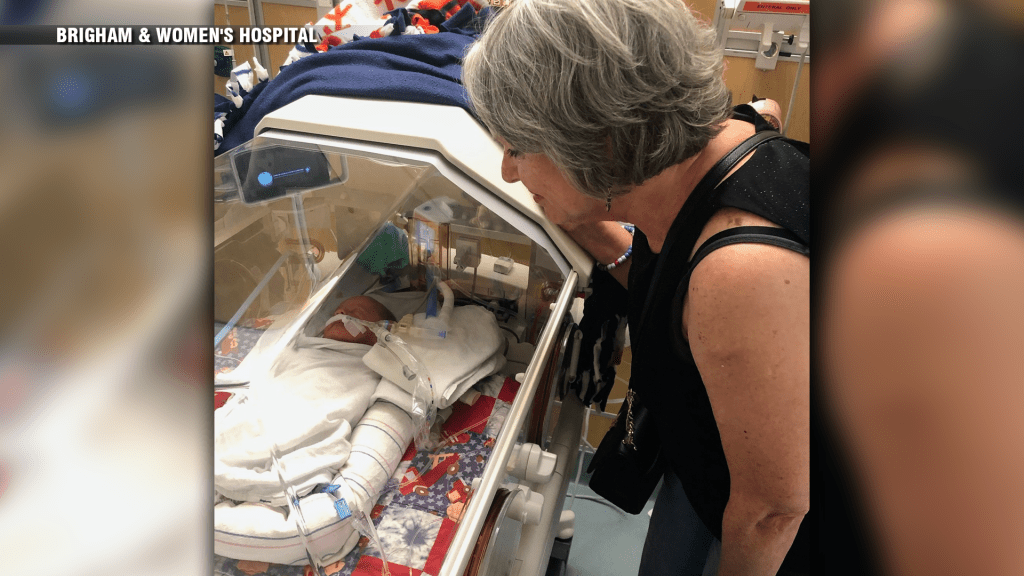 Aycen Hart was born the same day as his grandmother's birthday, and while the family was not able to take in the concert, "they say they received the greatest gift of all – a healthy baby boy," the hospital said.
"We already had the name picked out. My mom didn't know, and she said 'Pink's married name is Hart' and we just sort of looked at each other like 'wow,'" Mercer told 7NEWS.
(Copyright (c) 2023 Sunbeam Television. All Rights Reserved. This material may not be published, broadcast, rewritten, or redistributed.)