MONTPELIER, Vt. (AP) — Nearly three months after severe flooding inundated Vermont's capital city, Montpelier businesses launched an event Friday to celebrate how much they've rebuilt — and remind the public not to forget them as they struggle to make a complete comeback.
The small city of about 8,000 is celebrating its ongoing recovery with food trucks, music and street performers in hopes of drawing visitors downtown and giving shops a chance to sell their merchandise in sidewalk sales.
"It's really a way to acknowledge our progress," said Katie Trautz, executive director of Montpelier Alive, a group that holds events and promotes city businesses. "It's a symbolic kind of reopening celebration, like we're turning a page here. …. Businesses are reopening every week."
Rain will likely fall at times during the two-day event, although Trautz said a weather forecaster has assured organizers that heavy rains will likely be west of the city.
Trautz said at least 125 Montpelier businesses were damaged in the July flooding that filled basements and lower floors of businesses with water and obscured vehicles and all but the tops of parking meters downtown. Some resident canoed and kayaked along main streets, while others slogged through the waist-high water to survey the scene.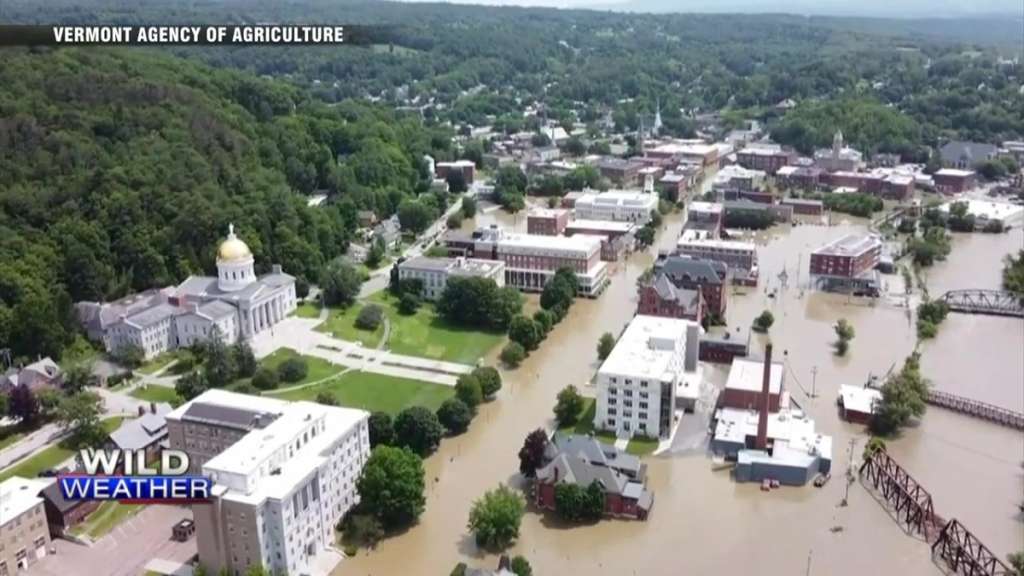 Since then, 15 to 20 businesses have reopened and 10 have officially closed, Trautz said. She estimates that 80% will reopen "but it will take a long time."
"What we're trying to do is also give businesses an opportunity to sell their merchandise and be recognized and keep the attention on Montpelier because this is not over," Trautz said. She also noted that the fall, a popular time for tourists who flock to the state to see colorful foliage, is when businesses traditionally make the money that gets them through the end of the year.
The celebration includes an art walk on Friday evening, the farmer's market on Saturday morning, and the Taste of Montpelier Food Festival in the afternoon with 20 food trucks offering fare from around Vermont. A singing group will hold a benefit for Montpelier flood relief on the Statehouse lawn on Saturday afternoon and the Kellogg Hubbard Library will celebrate its own grand reopening with crafts, snacks, and the finale of its fundraising auction. A West African drumming event takes place in front of City Hall at 6 p.m. followed by a play performed at Lost Nation Theater.
Solonge Breceduong, visiting from Montreal, said Friday that she was initially surprised to see so many businesses closed, but then remembered the flood.
"I think that people here are very resilient. … You can see the hope on their face, so I really like Vermont for that," she said.
Kelly Tackett, owner of the children's clothing shop Minikin, decided just last weekend that she would reopen.
"It was a rollercoaster of ups and downs of what to do," Tackett said Friday, adding that it took her two months to figure out the right way to submit a loan application to the Small Business Administration. "Without any assistance, I didn't think there was any way I could pull this off starting from scratch again."
Trautz said many more businesses expect to open in the next couple of weeks. And in the next few months, she said, "I think downtown Montpelier will look really different than it does now."