Most of the area picked up at least 0.50″ of rain today. Yes, a Sunday washout – but the sun will come out tomorrow.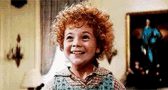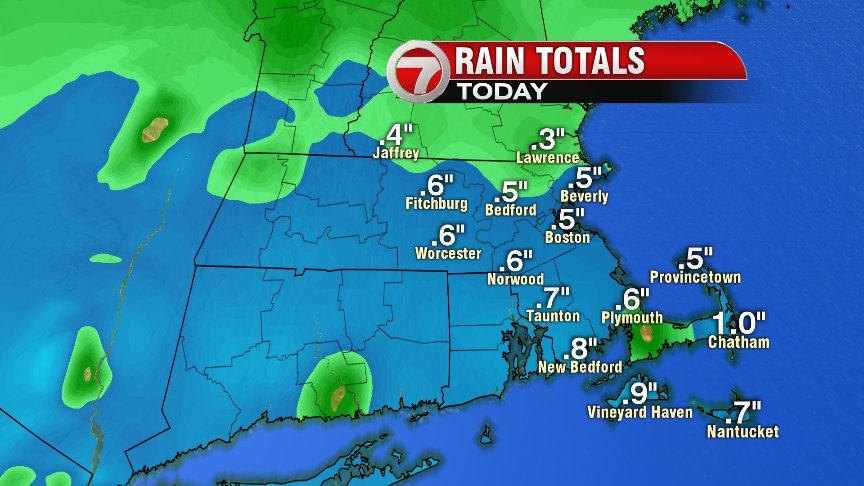 In fact, as high pressure takes over for the rest of February, the start of the work-week is looking really nice: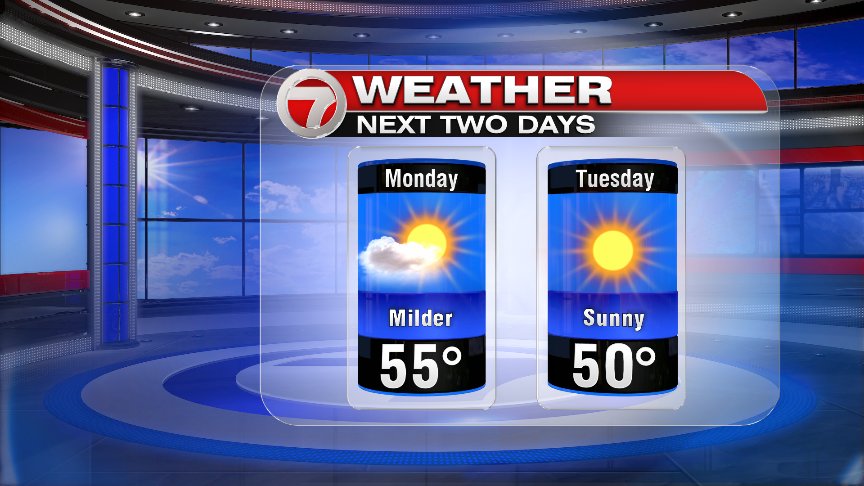 It's also looking like it will be an above average wrap to the month.  If you've been keeping track, you already know it's been a warm February. No days this month had highs in the 60s, but the 40s, 50s and 70s ruled this month: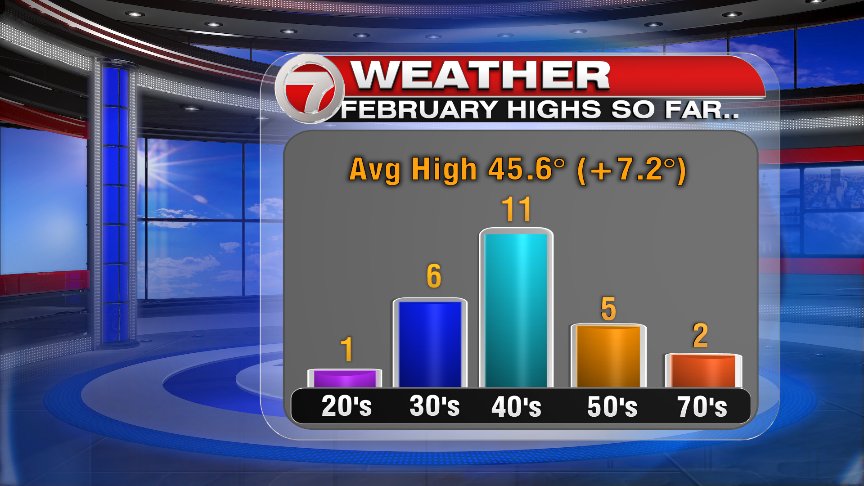 The sun sticks around through the middle of the week, and Wednesday we may even have some spots that make it to 60° again.  Seems appropriate for the last day of meteorological winter, right?!
Speaking of moving into spring…  Daylight Saving Time begins two weeks from today – and then four weeks from today we'll have 7:00pm sunsets back! #gainingdaylight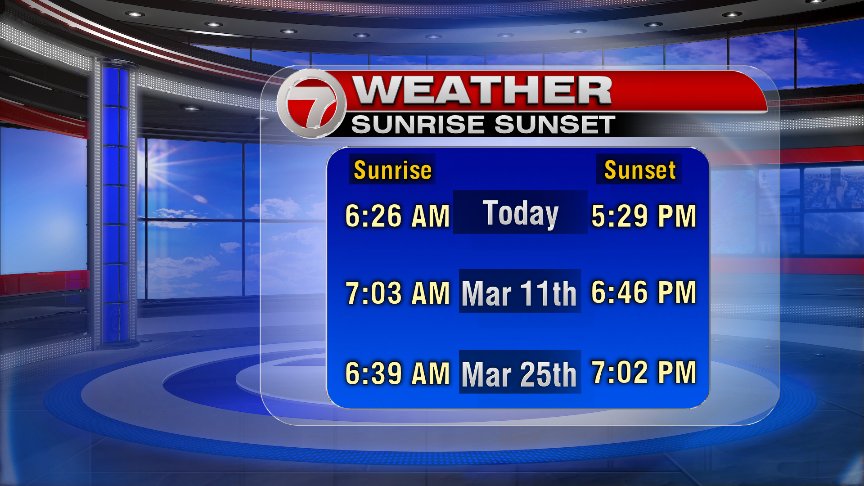 And finally… Of course we're still keeping a VERY close eye on the end of the week timeline.  We'll likely see a nor'easter form off the east coast and drive in a fierce onshore wind with lots of rain and snow either into the mid-Atlantic or New England, pending the exact track.  Even if it turns out that this storm's path is south of us… it will still bring us a prolonged onshore flow.  What it does look like currently, is that we'll be in a blocking pattern which means this storm will be a long-duration event.  Watching late Thursday through the weekend.  That onshore wind will not only have the potential to cause wind damage, it will also be combined with astronomical high tides, which would yield to coastal flooding concerns.  Whether it's a minor event, or something more major, it would all depend on the track of low pressure and how strong those onshore winds are.  How much snow?  How much rain?  Also details that will depend on the track.
Lastly, as I've written before:  USE CAUTION when you see others in the area post snow #'s this early on.  Typically, those numbers you're seeing are just ONE run of ONE model and each run of every model changes from run to run…  So, there's no merit in those numbers when we're still several days away.  As always, we'll keep you posted with everything we know as we move through this week.  For now, enjoy the sunshine!  – Breezy