Good morning! Grab the jacket for this morning, but you won't need it by this afternoon. Temperatures are running 5 to 15 (!!) degrees warmer than this time yesterday. Although don't let that fool you, it's still cool out there with temperatures in the 40s and 50s.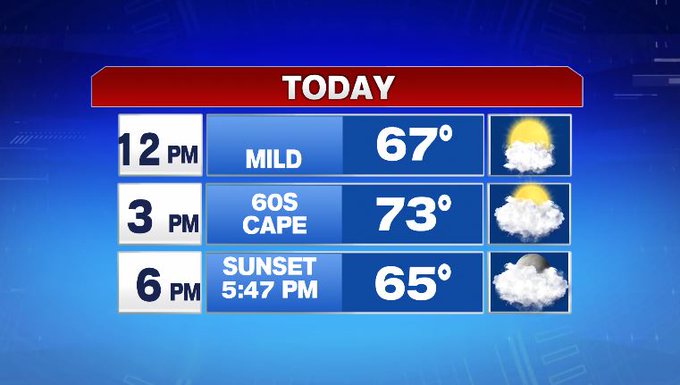 We'll have bright sunshine this morning with increasing cloud cover through the day. Expect more mid and high level clouds this afternoon. That won't stop temperatures from climbing as a southwest breeze is pulling in warmer air. Highs will be in a range of the upper 60s/low 70s. More of a southwest breeze will keep temperatures in the 60s across Cape Cod and the Islands. These temperatures as you'd expect are above average for this time of year! Highs in the 70s are more reminiscent of September. Boston's average high temperature today is 59°. We'll still stay away from the record high of 80°.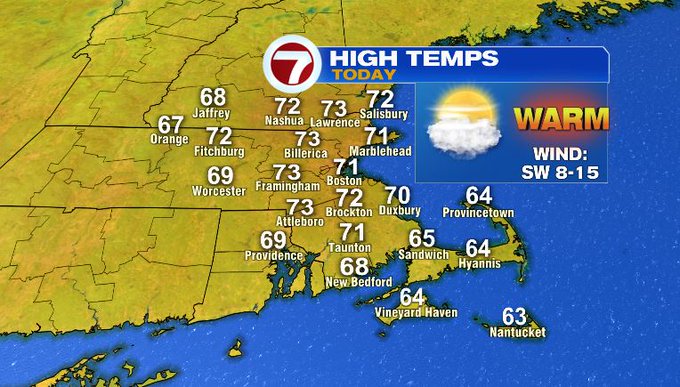 Overnight, we'll hold on to some cloud cover and it won't be as cool tomorrow morning. We'll start tomorrow off in the 50s. Some clouds in the morning will give way to more sunshine through the day. High temperatures will be a little bit warmer than today.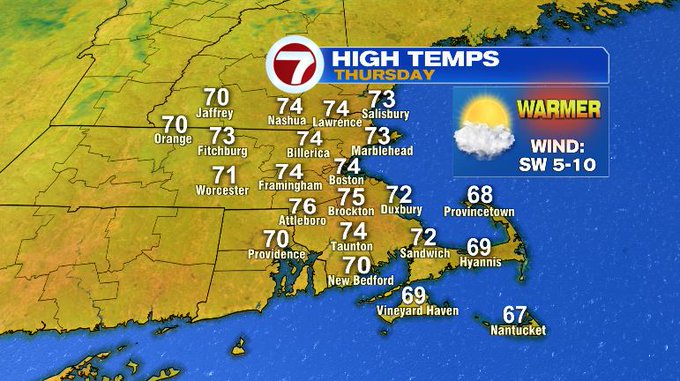 A ridge aloft continues to build this week. Temperatures at the surface respond by warming to the mid/upper 70s through Saturday.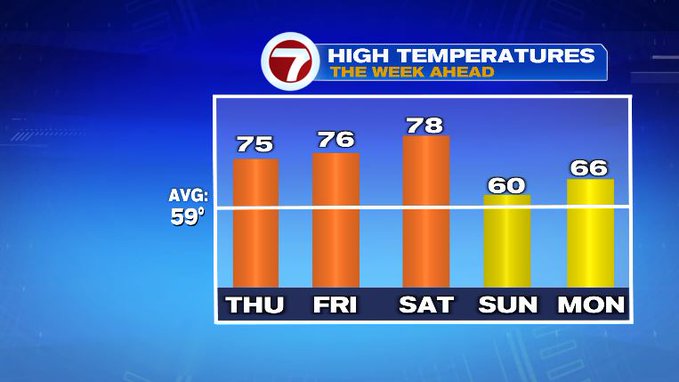 A cold front will knock back temperatures by Sunday morning. It'll be more seasonable Sunday. Am area of low pressure will ride along the cold front bringing the chance for rain Sunday evening into Monday.
It'll be cooler and drier for Halloween!
-Meteorologist Melanie Black