TGIF! Good Friday morning folks!
The nice weather we had yesterday afternoon, lingers into this morning as we'll start the day off dry, and likely stay dry through lunch as temps near 60 degrees. By early afternoon, the rain overspreads the area and temps fall into the 50s. Rain may be around for the start of the Sox game, but likely tapers pretty quickly after 7pm this evening, so it's possible that there will be a delay, but likely they'll play ball. Go Sox!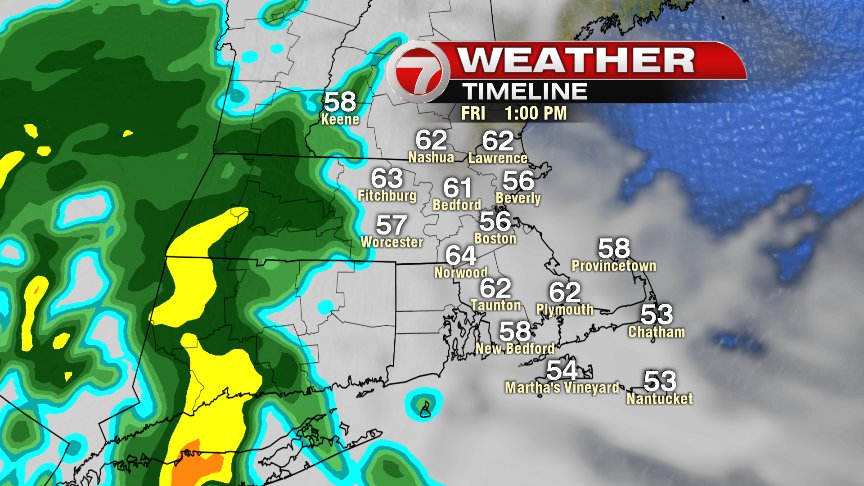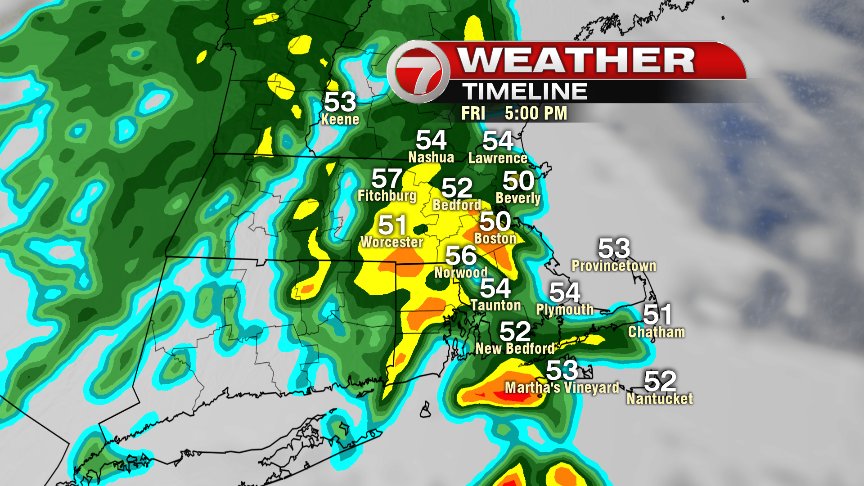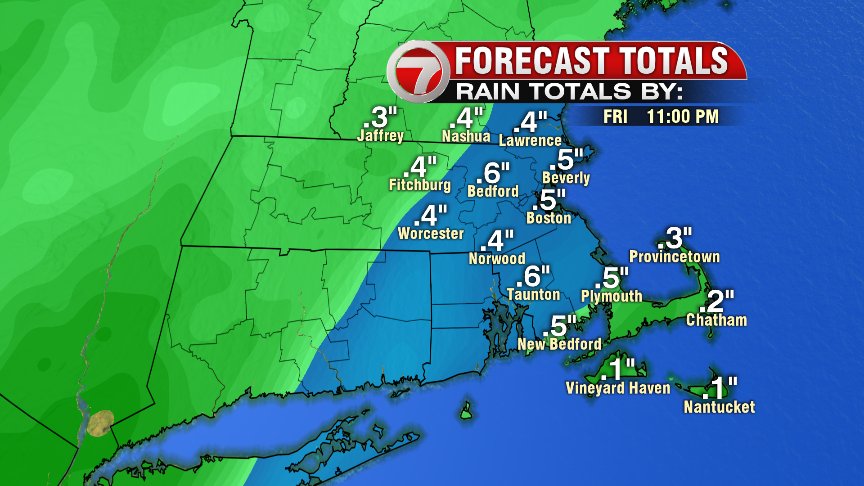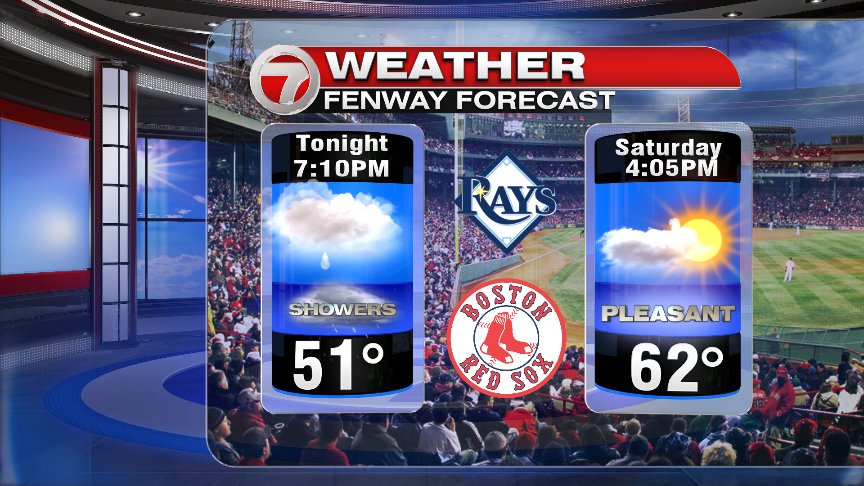 Saturday looks good with highs near 70 again, before an upper level low produces cooler air, more clouds and a few spotty showers Sunday and Monday. No washouts though.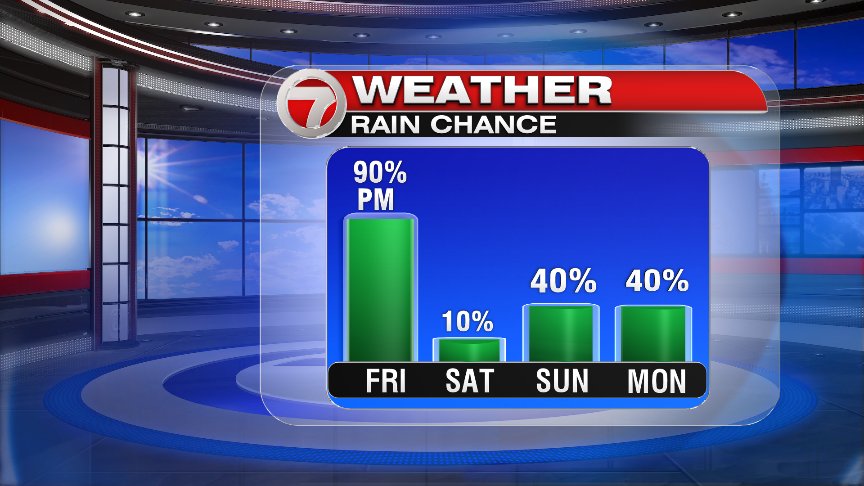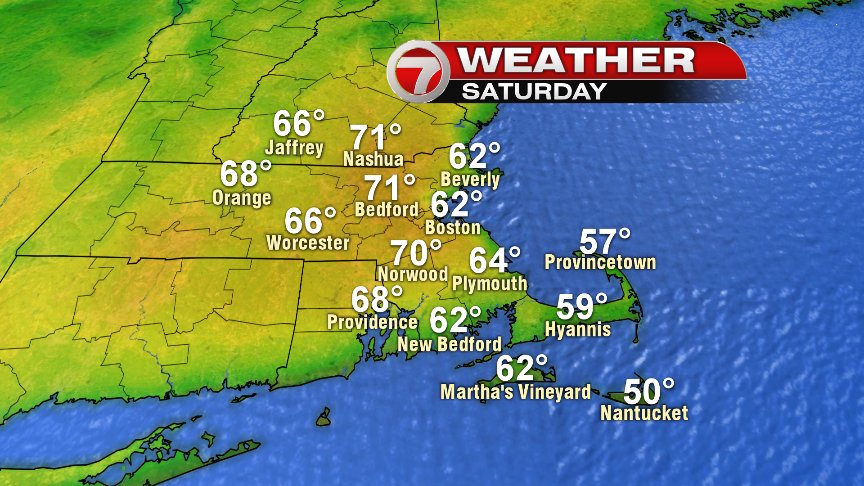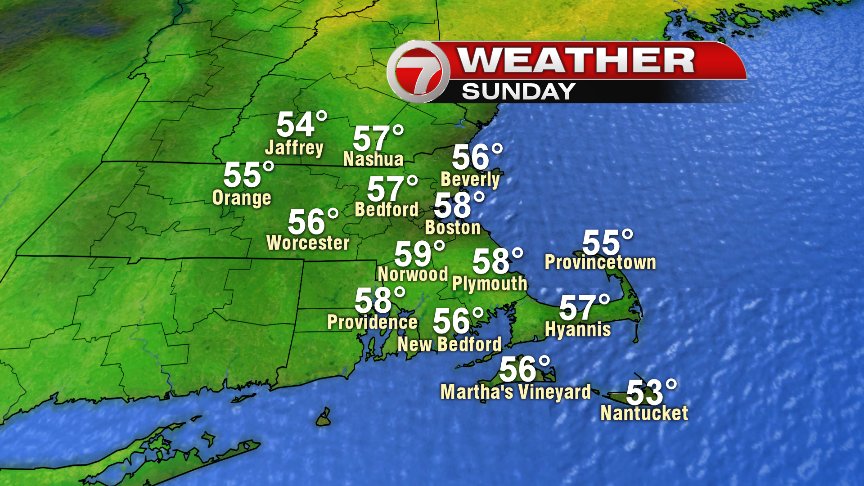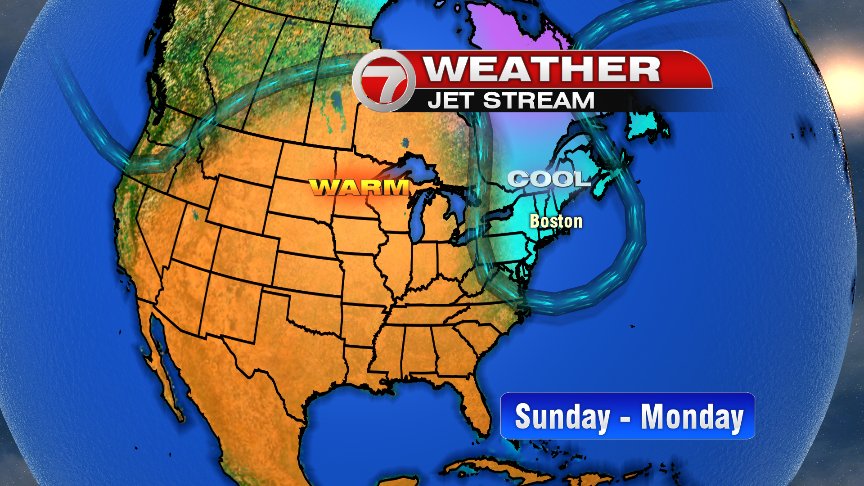 Tuesday is transition day into a summery pattern as the numbers push toward 70 in the afternoon. Wednesday and Thursday… summer. Temps in the 80s then, but cooler, 60s at the South Coast.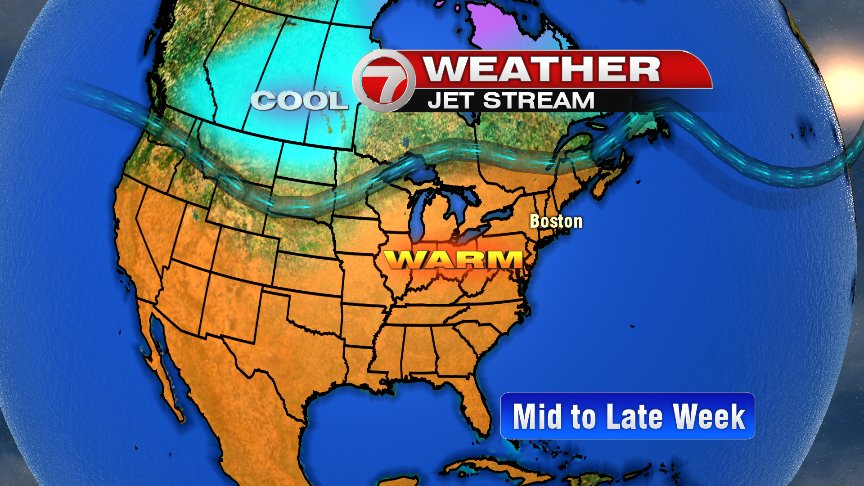 Have a great weekend!
@clamberton7 – twitter