Well today was a bit of a clunker with rain, clouds, drizzle, and cool temperatures. The steady and heavy rain did clear out around midday but still left overcast skies and cool temperatures behind. I looked to see what today would be for coolest day since… but the problem is our high temperature was actually 75° which makes that stat less impressive. Rainfall amounts from this morning varied from a quarter-inch to almost a full inch.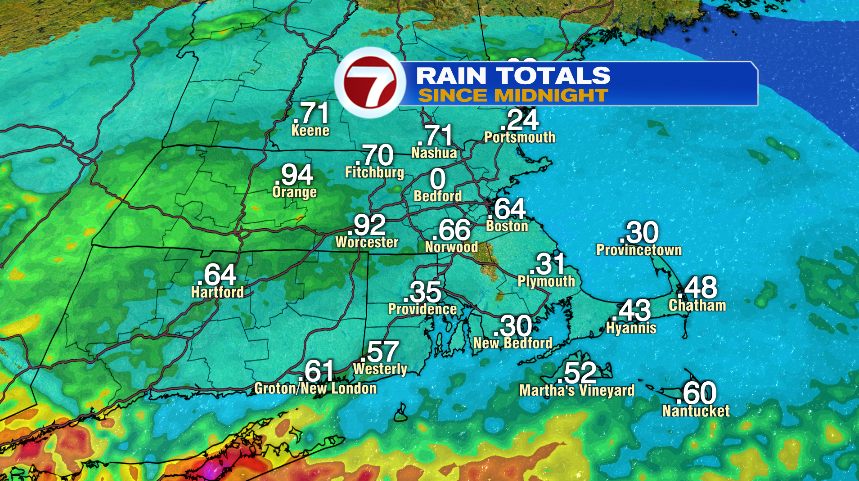 We're not done with this storm system yet. It's stretched out and goes all the way to Detroit. Now that said, we are done with the steady and heavy rain. While we have spotty showers back tomorrow, they're nowhere near what it was this morning.
Regardless, that moisture still has to slide through New England, so some of us will deal with more showers for tomorrow morning's commute. It won't be as bad, or as slow, as today. The showers will be very spotty, but they'll be out there tonight and tomorrow morning especially. While a rogue shower is still possible for the evening commute, it's a much lower chance than the morning commute — and that chance isn't great either.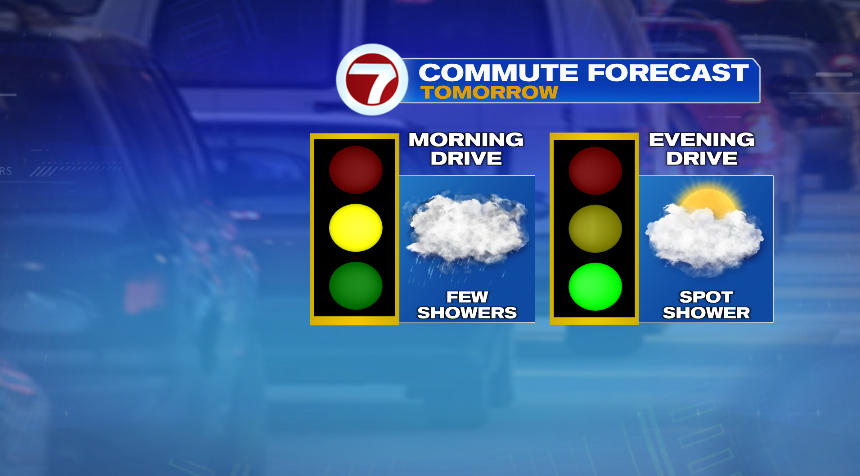 While we'll deal with a lot of clouds again tomorrow, I do think we'll see a few peeks of sun and the rain will be a lot more isolated. So even though it's not ideal, it's better than today was and temperatures will be warmer too.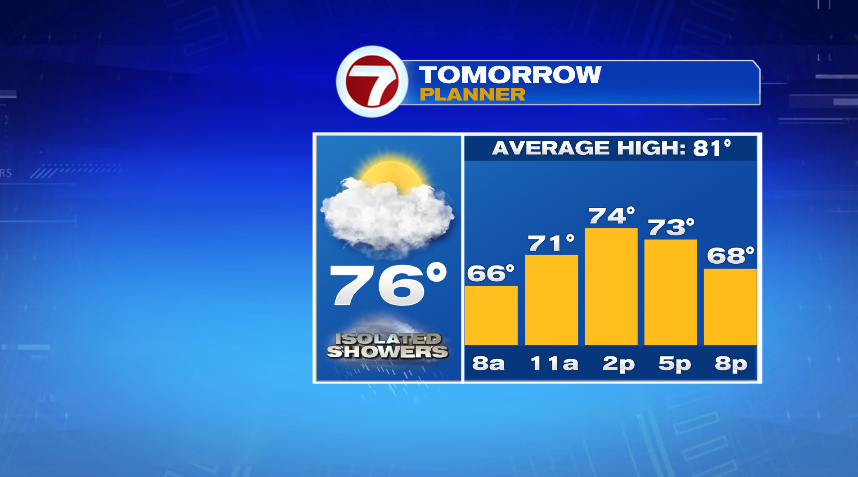 Below are screen shots of future radar to show how spotty and isolated the showers are tomorrow. They're more likely in the morning than the afternoon but no part of the day is 100% dry and no part of the day is a washout.