The past several weekends have certainly been active around these parts, to say the least! From tornadoes to floods, Mother Nature has been sticking us with a pretty raw deal. The good news, today will be much quieter thanks to a weak ridge of high pressure settling into the area. There will certainly be a Fall like feel to the air as you step out with high temperatures reaching the lower to mid 70's. We may see a stray shower across southeastern Mass but much of the area will remain dry with a good deal of clouds.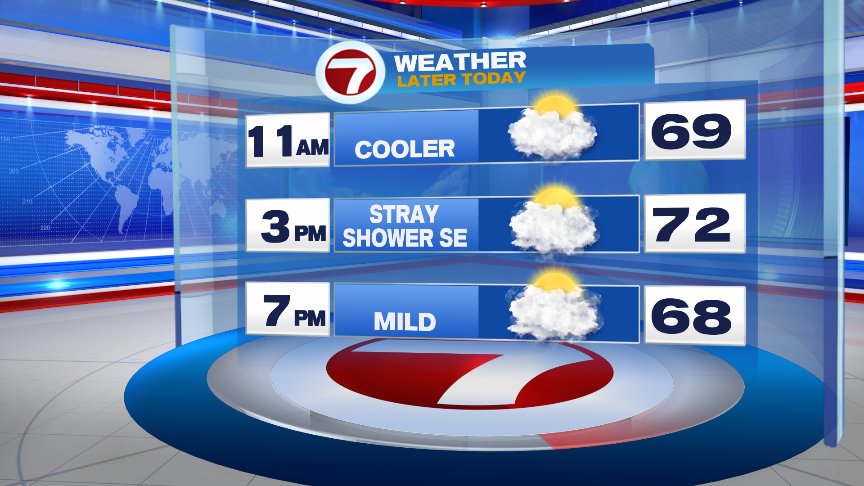 By the way, 27 years ago today Hurricane Bob barreled through Southern New England bringing extensive damage, especially along the Rhode Island and southern/southesatern Massachusetts coastline! Peak wind gust of 105mph was recorded from the storm and over a billion dollars worth in damages in Massachusetts alone!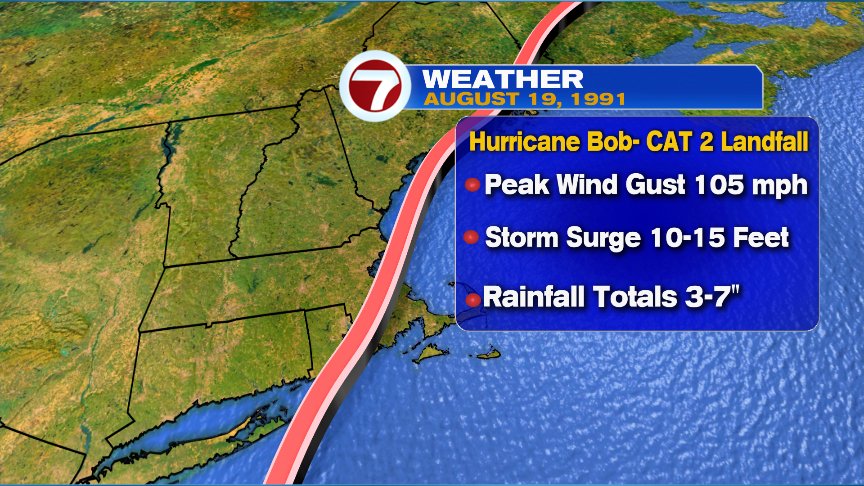 Satellite image of Hurricane Bob as it approached Southern New England.
Low pressure will ride along a stationary boundary south of New England today and into tonight, so we may see a few showers develop across southeastern areas and along the coast through the early morning hours Monday. It's looking like the heat and humidity will be put on the shelf the next 7 days with high temps mostly in the 70s to start the week and lower 80s by the end of it. Our greatest chance for showers and thunderstorms comes along Wednesday with the passage of a cold front. Fingers crossed, long range models shows the weekend to be much quieter than the past few..but then again, this is New England! Stay tuned!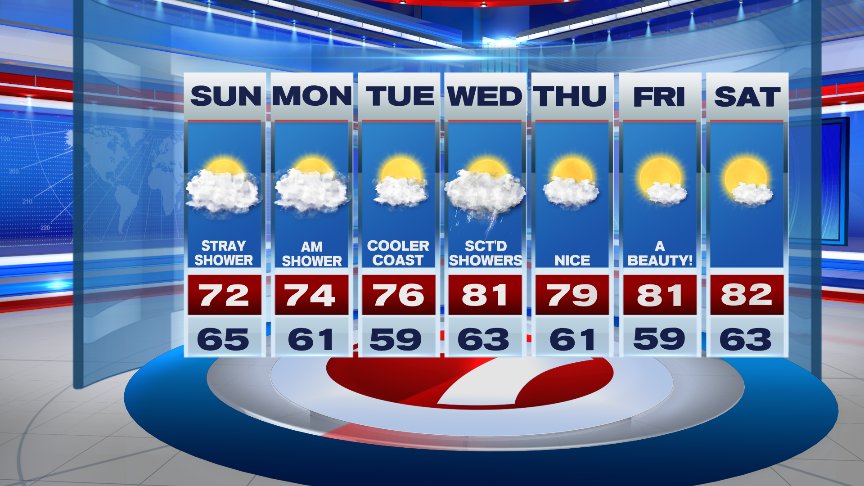 Enjoy the rest of your weekend!
David
(Copyright (c) 2020 Sunbeam Television. All Rights Reserved. This material may not be published, broadcast, rewritten, or redistributed.)