We had ourselves another nice fall day! Get the umbrella and rain jacket back out. The weather changes tomorrow into Saturday with more clouds and showers. Sunday and early next week looks fantastic!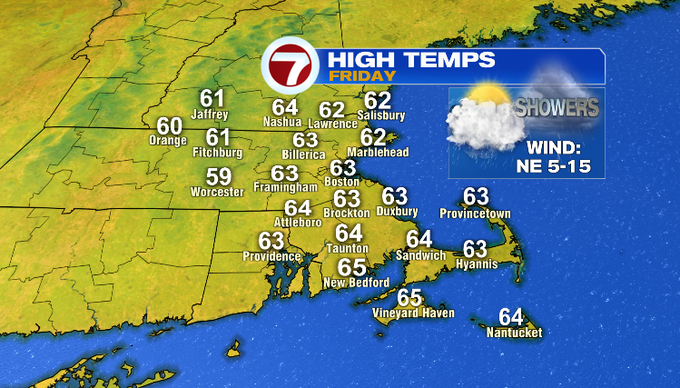 We'll have more clouds overnight, so temperatures won't be quite as chilly. We'll start out in the upper 40s/low 50s inland and upper 50s on the coast. Tomorrow will be a cooler day with more clouds, a northeast breeze and showers…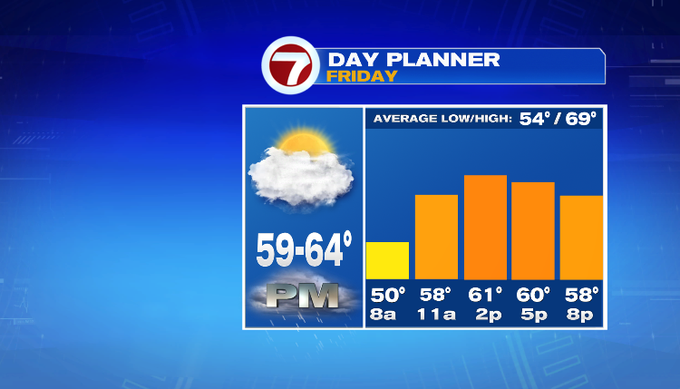 Let's talk about the wet weather. Tomorrow morning, the shower activity favors western Mass (shown in the first picture of future radar below). The heaviest rainfall amounts will be to our southwest around New Jersey, New York and western Connecticut. There will be a chance for showers throughout the day (the evening radar shown in second picture below). The clouds and rain linger into Saturday. Rain is most likely south during the morning. We'll get more clearing through the afternoon and evening.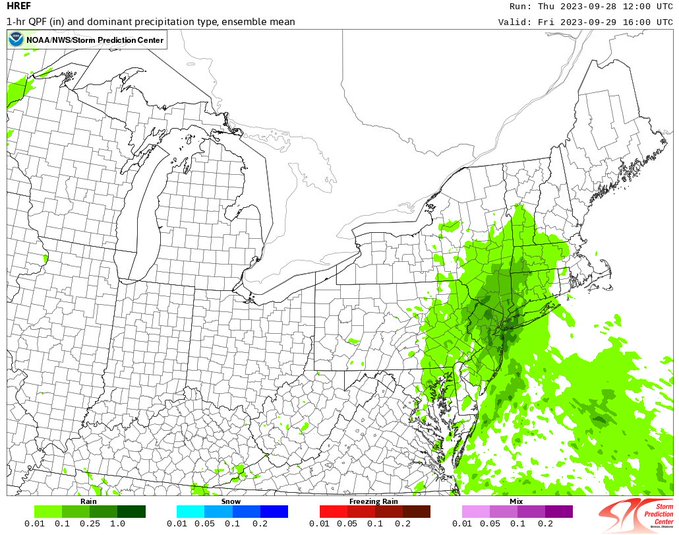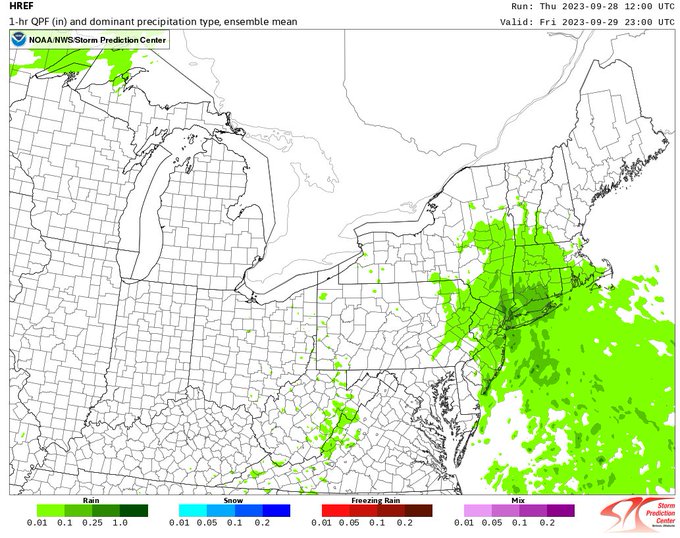 The clouds will make for a cool kickoff Saturday as Boston College takes on Virginia. You can watch the game at 2 pm on the CW or 7.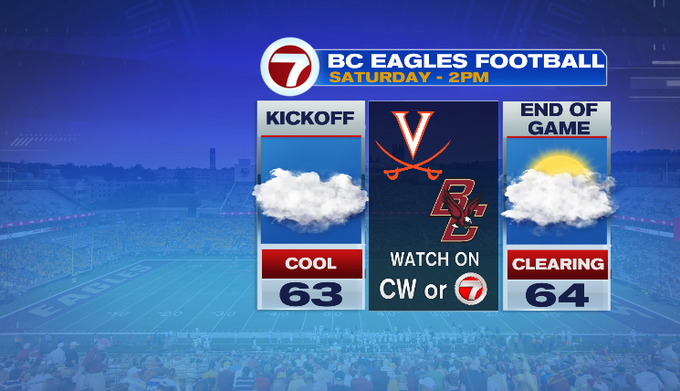 We hope to see you Sunday at the Hatch Shell for Making Strides Against Breast Cancer. You'll want a pink pullover and sunglasses for the walk. Temperatures Sunday afternoon reach the low/mid 70s under a lot of sun.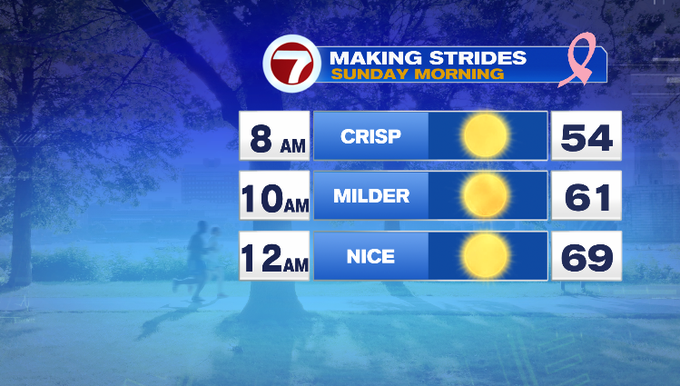 Checking in on the tropics… there's a newly named storm in the Atlantic basin. Tropical Storm Rina formed today. West of Rina, we're still watching Tropical Storm Philippe. The storm is expected to move slowly and remain east of the Northern Leeward Islands during the next few days.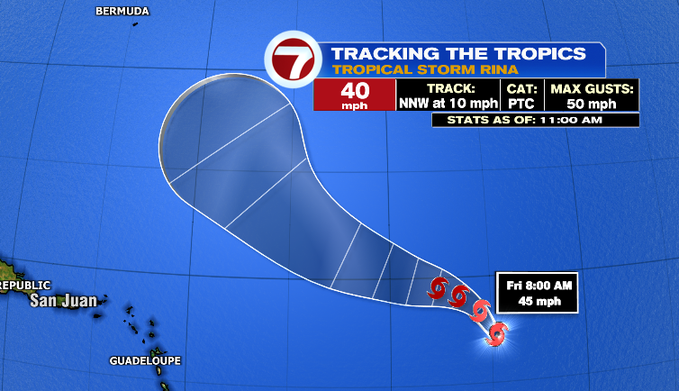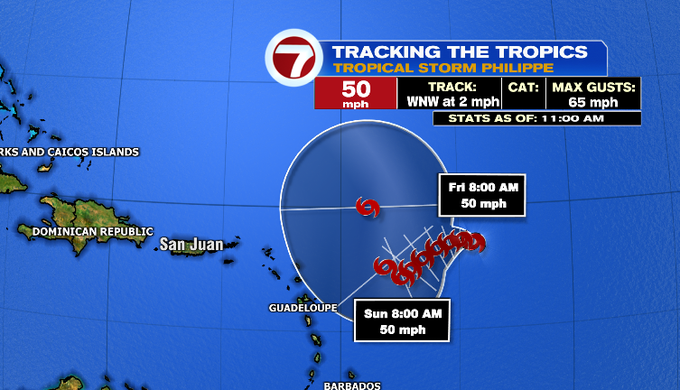 -Meteorologist Melanie Black