It was a cloudy and cool start to the week as we head deeper into the fall season. Temperatures were a few degrees shy of the average today, but in reality this is very typical for early November. Tomorrow we'll get a nice boost in temperatures, but that won't happen until the afternoon. We'll start off the day with showers and clouds with sun developing in the afternoon. You'll also notice a pretty gusty breeze through much of your Tuesday.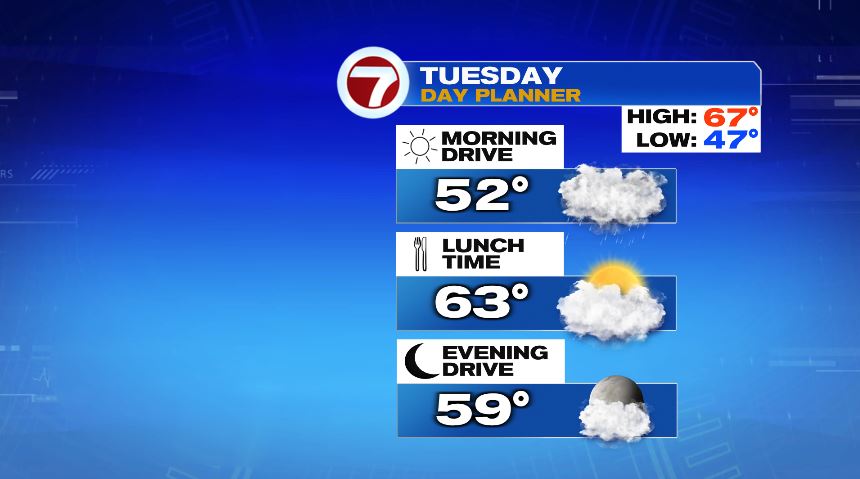 Future radar shows the rain in the morning, so make sure the kids have the rain jackets at the bus stop, but by the bus ride home, they might even be in T-shirts as the sun pops out and temperatures climb to the 60s!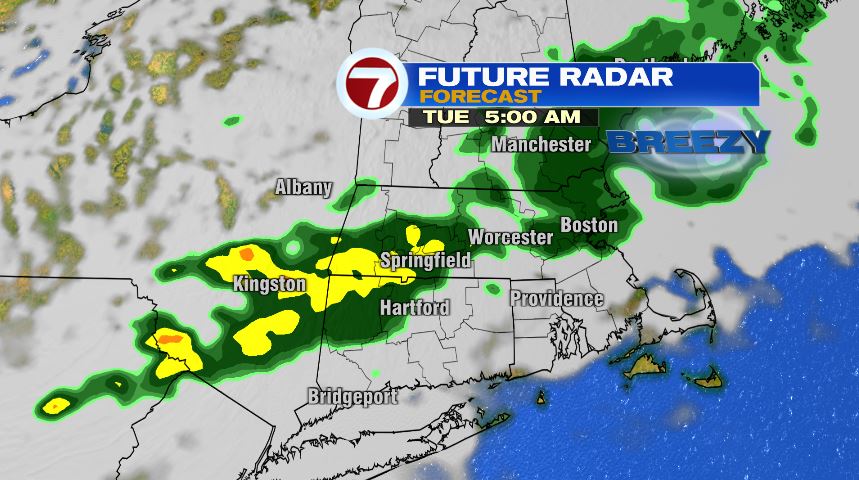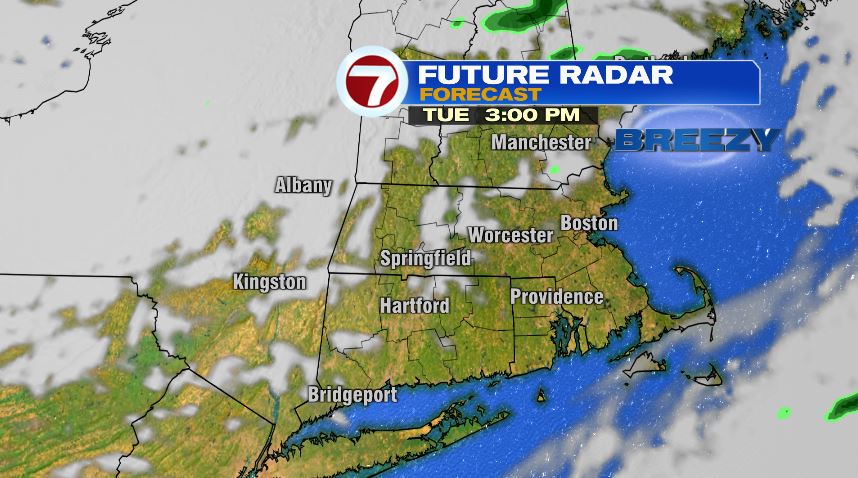 Wednesday will give us plenty of sunshine but temperatures will be lot cooler. It'll be another day with deceiving blue skies and highs are stuck in the 40s. On top of that, we'll have a breeze that will add to the chill factor on Wednesday. And that cool air for mid week will come into play with Thursday's forecast — while mostly rain showers, inland spots may see some wintry mix in the Thursday morning.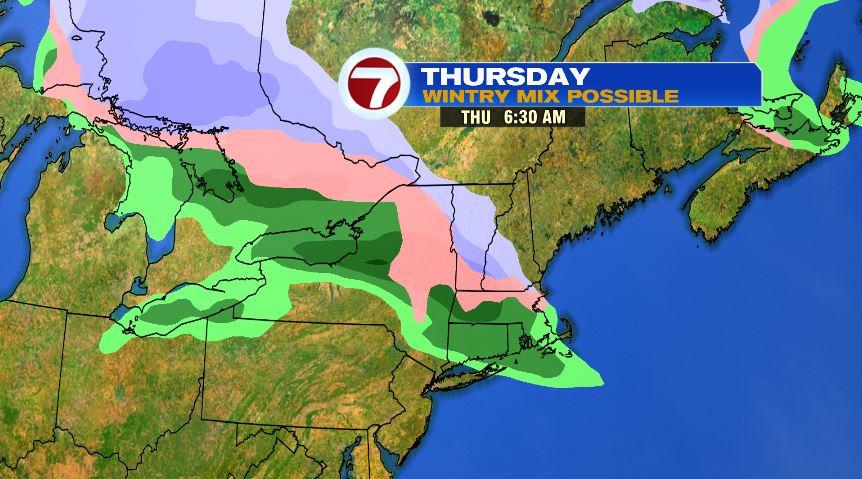 It won't stick around for long and much of the day's story will be about the straight rain showers, but early Thursday morning a rain/snow mix or even some freezing rain is possible. A sign of the times and season for sure!