Yes, the chillier air is clearly back in place as the coldest air of the season heads into Southern New England over the next few days.
With that said, at least it'll be dry with some sunshine on this Halloween as a bit of a breeze this morning, gradually subsides this afternoon, leaving little wind in place for the Trick-or-Treaters.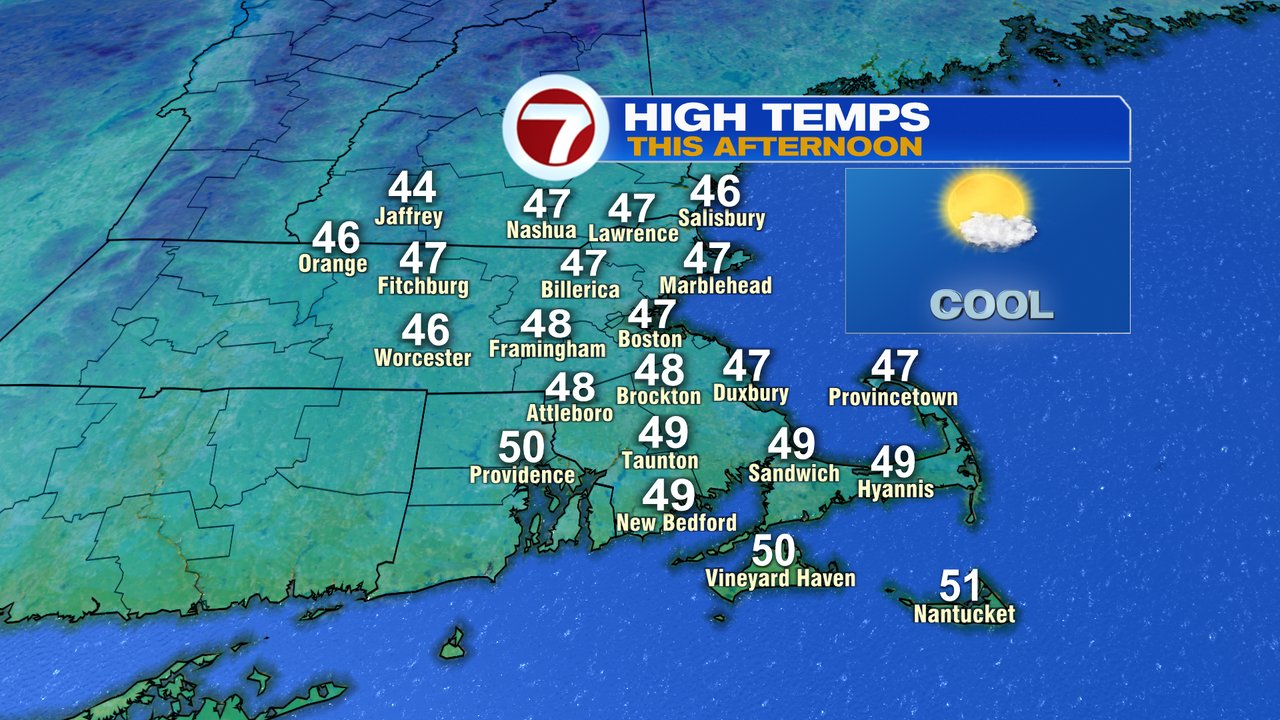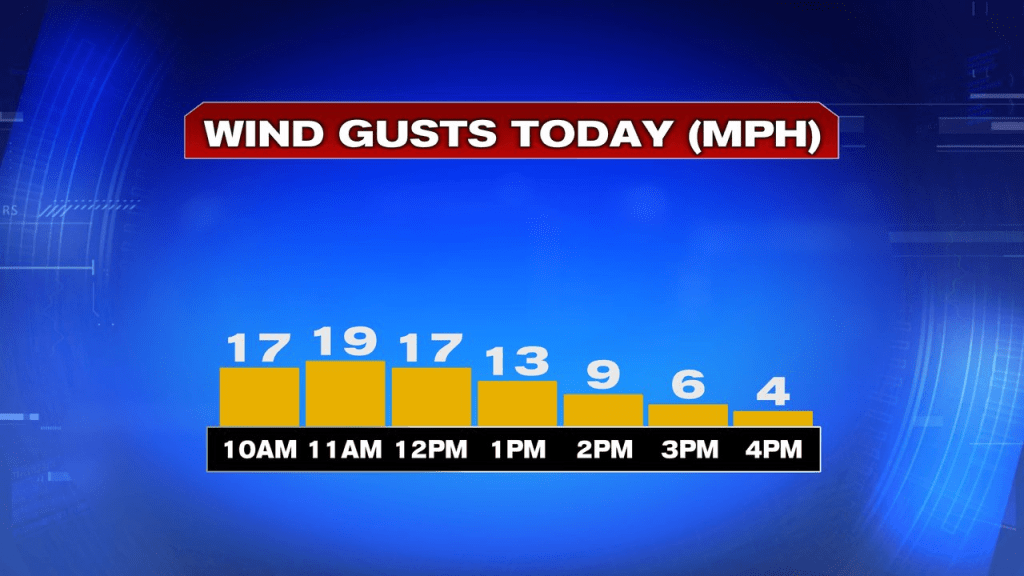 Temps run in the mid 40s around sunset (5:39pm) and drop into the mid to upper 30s by 9pm. Overall, a manageable chill thanks to the wind not being that strong.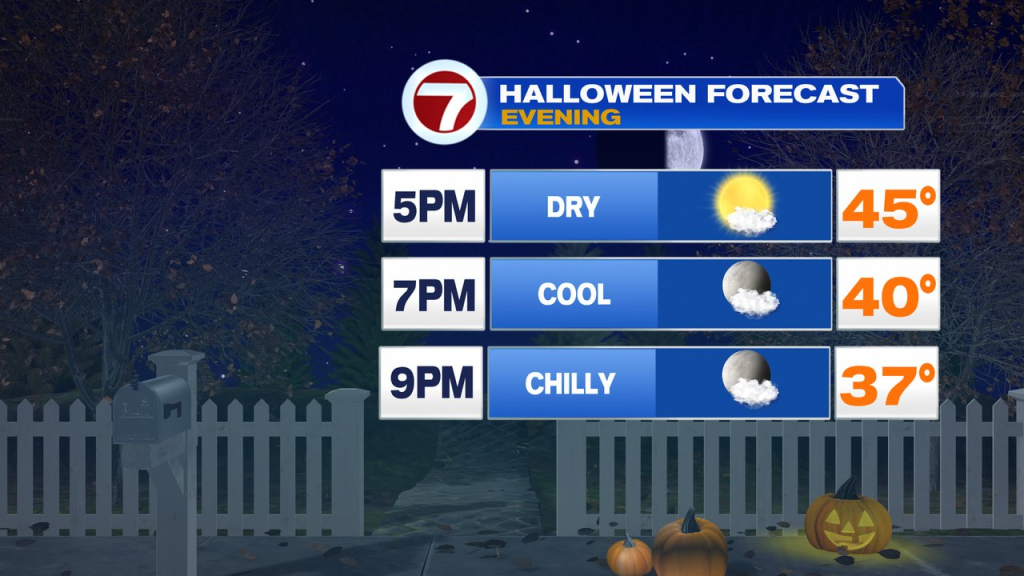 Wednesday is a chilly day overall with highs in the low to mid 40s. A few scattered showers pop-up from time to time with the best chance for them early in the morning, across Southeast Mass. For the rest of the area, it'll be during the midday/afternoon hours that we track some spotty showers. There's a lot of chilly air just above the surface, so when the showers get going, temps drop off, even getting cold enough for some wet snow flakes to mix in inland, especially across the higher terrain. Don't expect much, if any accumulation though.
Thursday starts off cold, in the 20s for most before bouncing back to near 50 in the afternoon. We'll warm back to near 60 by the weekend with mainly dry air winning out. The scariest part of the weekend… perhaps it's the time change. Clocks go back 1 hour with a 4:33pm sunset on Sunday! Yikes!