7Weather – Welcome to Meteorological Spring! Meteorologists define the season, running through May 31st, based on the annual temperature cycles for weather records. Despite the increasing cloud cover, it was a seasonable day with highs in the 40s and not much wind.
We're tracking multiple rounds of wet weather through the end of the week. Rain and snow showers began sweeping across Mass this afternoon. We'll continue to get a few showers through the evening. With today's highs in the 40s, temperatures haven't dropped too much and should remain above freezing as this band sweeps through. Radar looks more impressive than what is actually making it to the surface. If anything does reach the ground, it'll just make for wet pavement. This band should be out of here by 8-9 pm.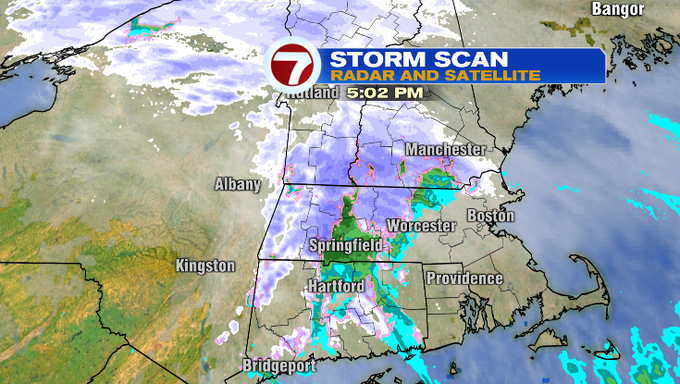 It's the next round that has prompted a Winter Weather Advisory for the higher elevations of western Mass and northern Worcester and Middlesex counties. Some freezing rain and sleet pellets could create a light icy glaze on any untreated surfaces. Watch for that on steps and sidewalks. For the rest of us, this system will mainly bring us rain showers. Rain will be moderate at times for the morning commute. Temperatures will be in the 30s so it'll be a chilly rain. Have the rain gear ready for the kiddos at the bus stop and your walk into work with rain continuing through about 9-10 am. By late morning/midday, we'll clear out but still hold on to a lot of clouds. Afternoon highs will rebound into the 40s. A NW breeze will pick up by the back half of the day knocking temperatures back into the evening.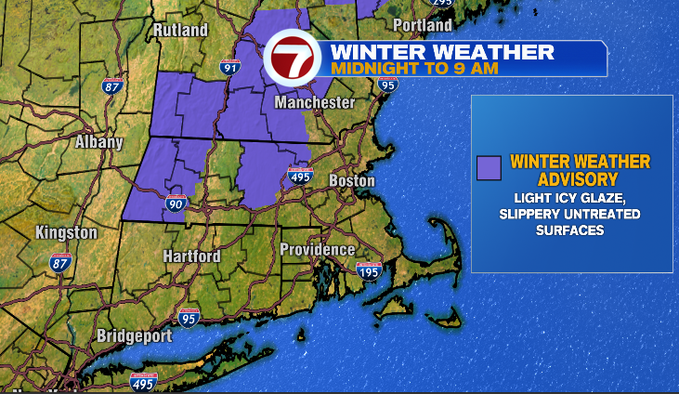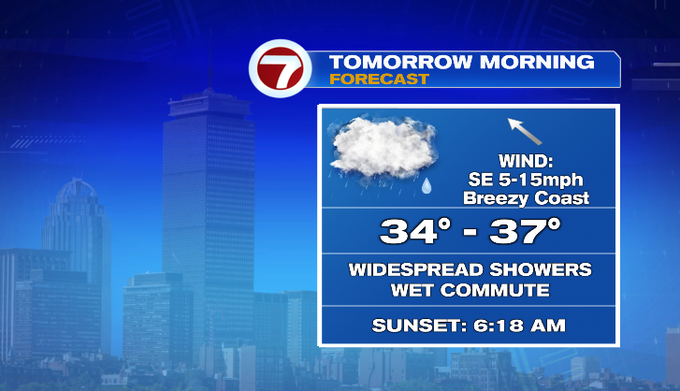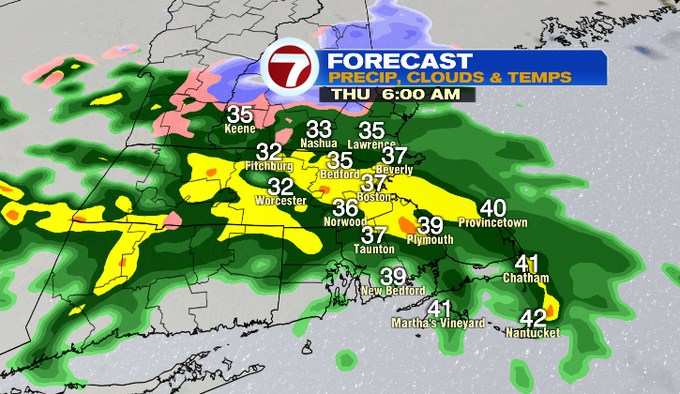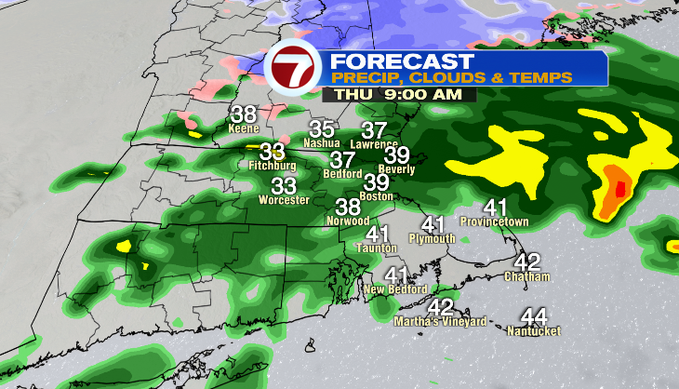 A more impactful storm arrives late Friday into Saturday. This will be another messy storm. The Friday evening commute will be fine, then the storm will take shape overnight into Saturday. As we often say, it's still a couple days out so any small change to the storm's track could shift the rain/snow line and the storm totals. Here's what we see right now. The best chance for accumulating snow will be for areas north of Route 2, where temperatures will be more supportive of mostly snow. Lower totals for SE Mass where it'll be a mix/rain. The rest of us will lie somewhere in between with a snow/mix.
A few flakes linger into Sunday morning. Temperatures this weekend will likely stay in the 30s/near 40 Sunday.
-Meteorologist Melanie Black