7Weather – Good morning! It's a chilly start. Mainly clear conditions and a light wind overnight were good conditions to drop temperatures into the upper 20s/low 30s. Temperatures recover to near 50° for highs. Our day will have less wind and filtered sunshine.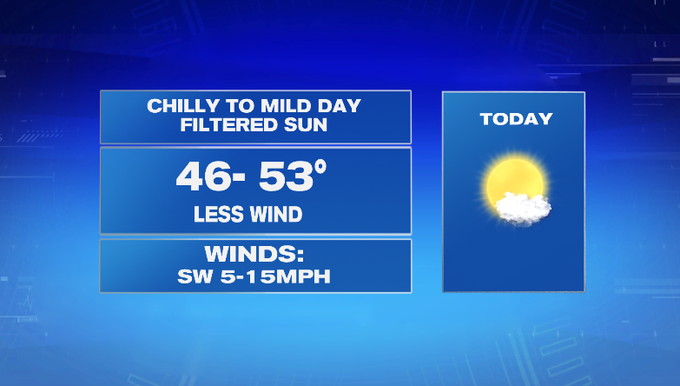 The filtered sunshine will be from high clouds part of a low pressure system to our south. Clouds will thicken up this afternoon and evening as the system gets closer to us. The center of it still stay to our south and offshore. The northern portion of it will bring some rain showers to the South Coast, Cape and Islands tonight into tomorrow morning.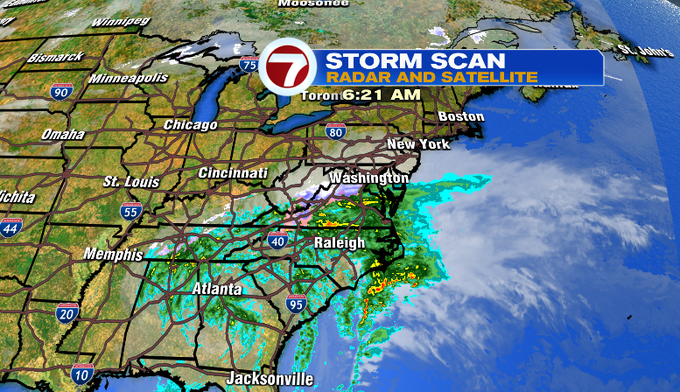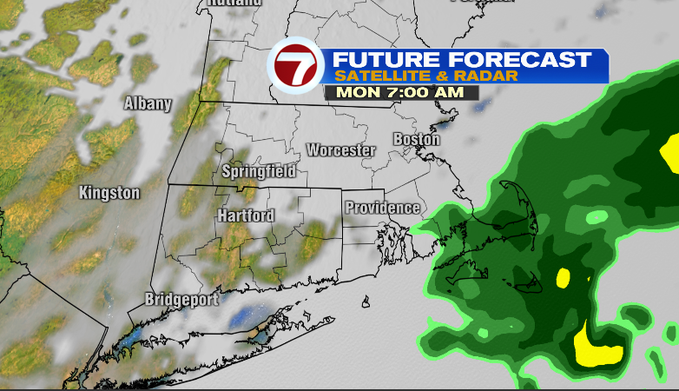 Overnight temperatures drop into the 30s. The South Shore, Cape and Islands will stay in the upper 30s/low 40s with thicker cloud cover. The wind will shift to the northeast, this will keep clouds along the coast tomorrow. It'll be breezy too especially for the eastern side of Mass/coast. Highs will be cooler than today in the low/mid 40s.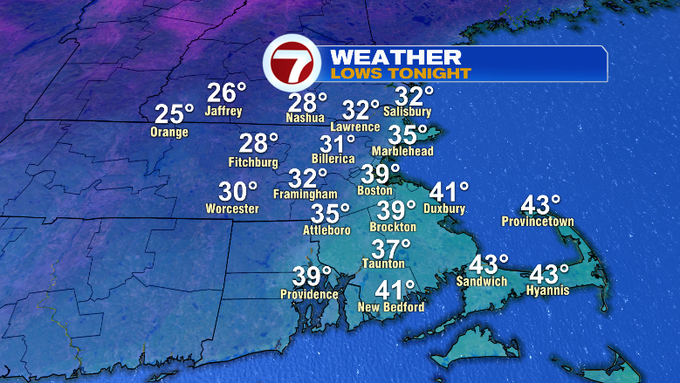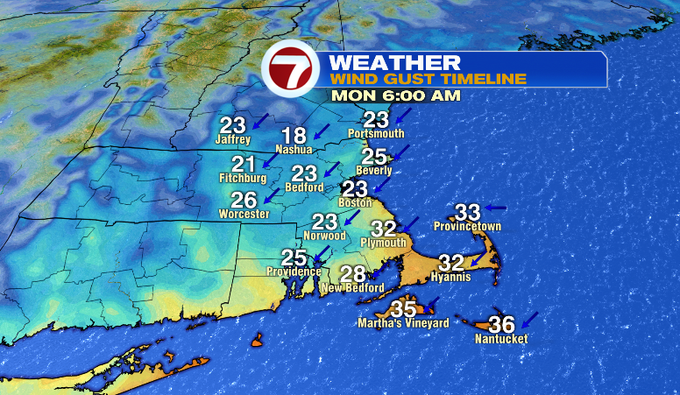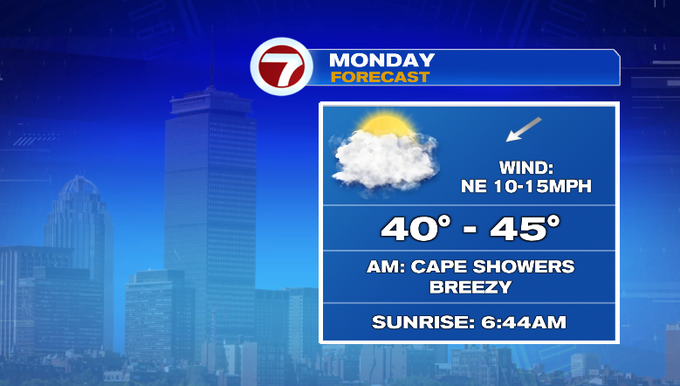 This week will mainly be about the mild temperatures once again with a day-to-day climb back into the 50s and 60s. Expect more clouds and breezy days. A couple things we'll also watch…overnight into Tuesday, a front could bring a few flurries to the area, although it won't amount to anything. We'll look to our next system by Thursday. It will strengthen and head through the Great Lakes tossing us some showers late Thursday and scattered showers Friday. Then the cold front will knock temperatures back into the 30s Saturday.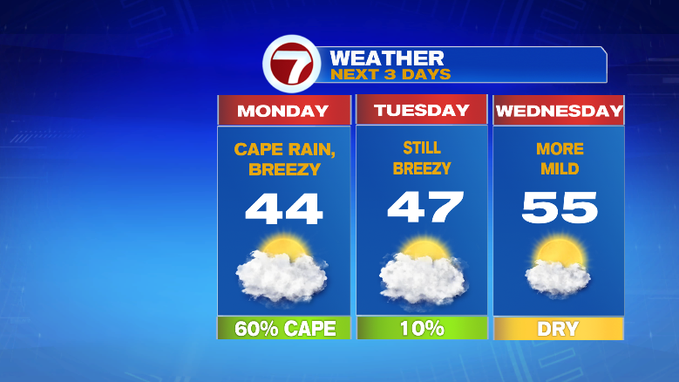 Thursday we're forecasting a high of 64°. That could be enough to break the record in the city of Boston that day of 60° set in 1910. Looks like this week could repeat our last one.
Enjoy the game today!
-Meteorologist Melanie Black