What would Gronk call this weather? Freezy, freezy it is! Of course, the cold air came charging back in today in the wake of last night's rain to snow, and although it's cold, it's nowhere near as cold as some of the weather that's been in place out in "The Bold North".  The snow totals, this morning, for the most part weren't impressive with generally a coating to a couple inches falling across the area, although the higher terrain of central and western Mass did catch more. The bigger issue this morning was the dropping temps as wet surfaces had the tendency to freeze if left untreated. Below are some of the totals…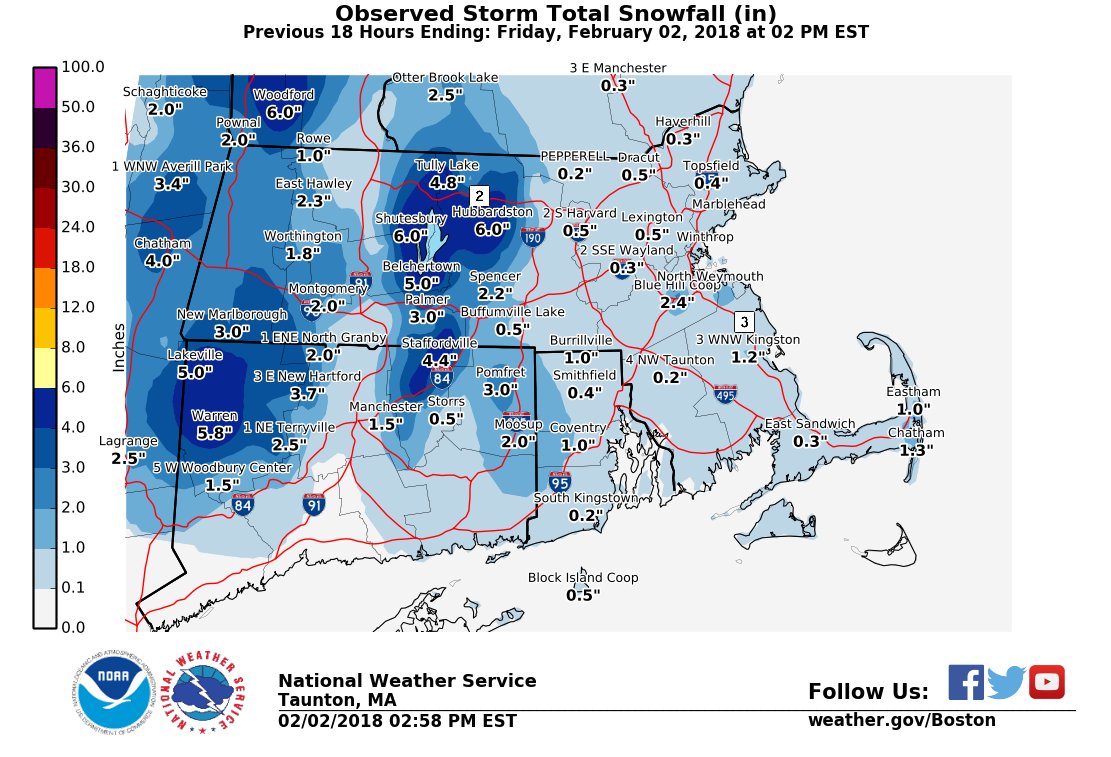 It stays cold overnight tonight and through the day tomorrow, but we're dry as lows head for the single digits and low teens and wind chills dip below zero. Highs Saturday reach the 20s as a chilly breeze continues at times with morning sun fading behind some late-day clouds.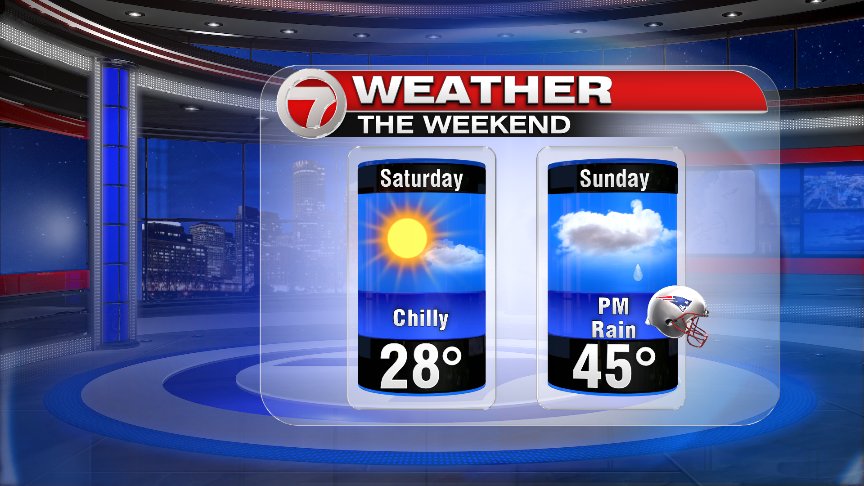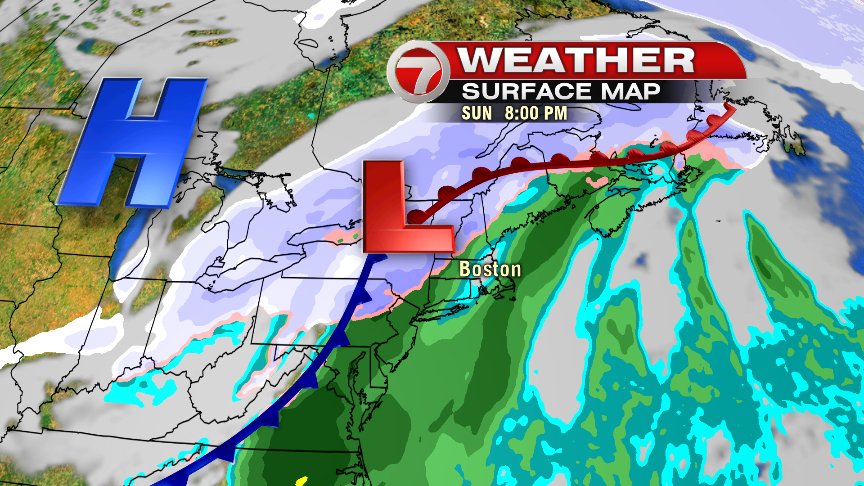 Super Bowl Sunday doesn't look super, but at least we'll talking about getting back and forth to those Super Bowl parties with just some wet weather and not white. With an area of low pressure taking a track to our west, milder air gets dragged in here, allowing for temps to warm into the 40s in the afternoon and stay there in the evening. We'll catch some dry hours in the morning as most of the rain holds off until the afternoon/evening, with the heaviest in the evening. It's outta here by the time you call out sick on Monday. :-).
Monday and Tuesday are seasonably cold with temps in the 30s. Then, we're back to the 40s Wednesday as any early snow/mix goes over to a predominately rain event.
So despite both Phil and Ms. G seeing their shadow this morning, predicting 6 more weeks of winter, it appears this week we can at least stand down with the plows and shovels.
Have a great weekend!
@clamberton7 – twitter