Yowza! Yet another warm February day with many towns reaching the low to mid 60s on Monday. That, as it turns out, will be the warmest day of the week as we have weather more typical of February settling in. Check out the latest 7-day forecast…
Along with seasonal temps there appears to be a few flakes of snow on that 7-day as well. The audacity! The first round of snow is slated for Tuesday and technically there will be two rounds of snow…light snow.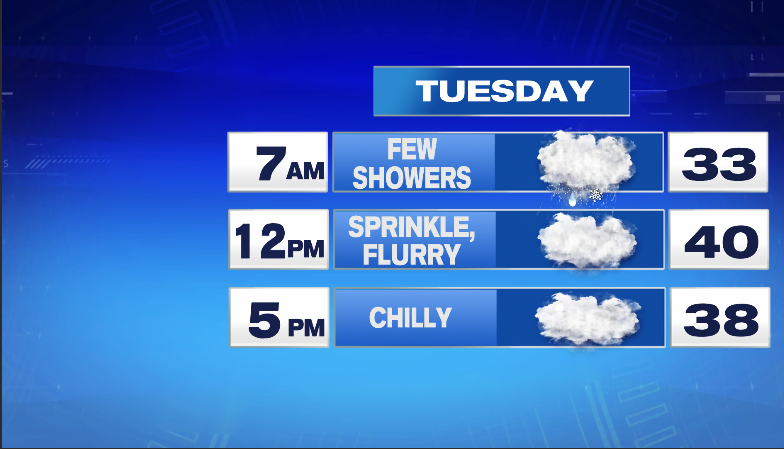 The first round occurs during the Tuesday morning commute (for those that have one….this week is School Vacation Week for teachers/kids). I don't expect much, if any, of the snow to stick to roads early Tuesday morning due to the recent warm weather, air temps only in the low 30s and road temps likely even warmer. There will likely be a coating-1″ on non=paved surfaces but perhaps your walkway & driveway have a light coating (tops of cars will too). Locations likey to see this early Tuesday morning snow will be along/south of the MA Pike. The snow showers should taper by mid morning with cloudy skies for the remainder of the day. Then round two arrives Tuesday evening only this time, focused north and west of Boston between the hours of 7-10pm. Similar to the morning snow, coating-1″ most likely on non-paved surfaces Tuesday evening. Boy, that is a lot to ingest for Taco Tuesday!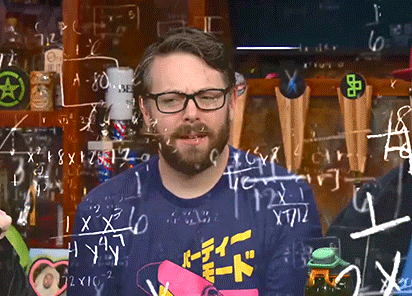 So…..combining both events we get a snowfall map that looks like this for Tuesday and Tuesday evening…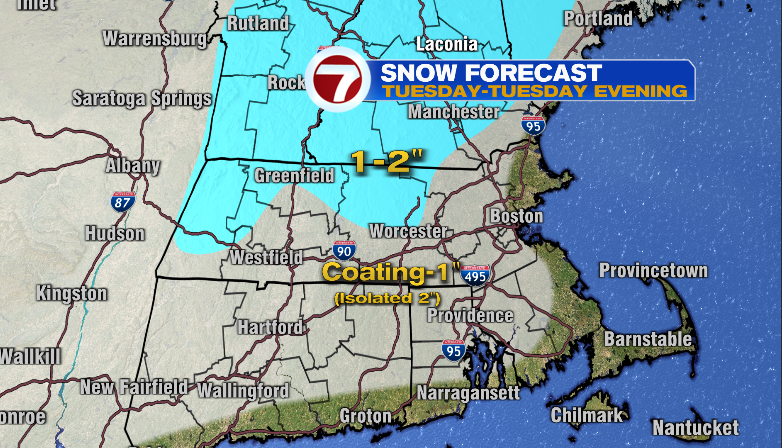 Wednesday is dry but by the evening hours, we track more snow and rain. That system on Wednesday evening and into Thursday could be more impactful, especially for locations north and west of Boston.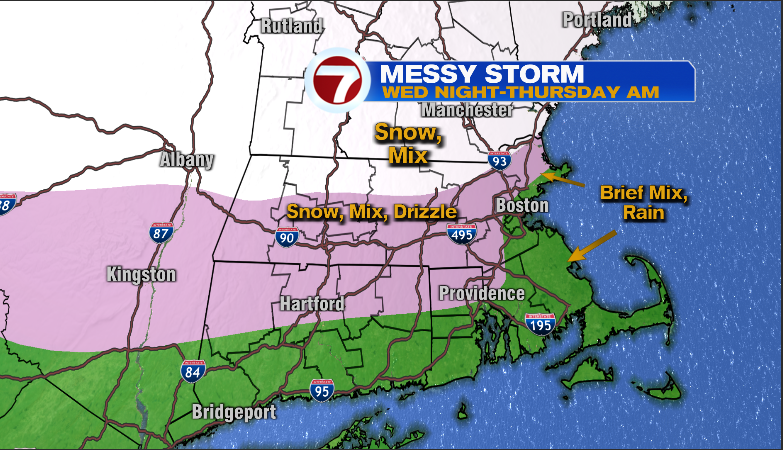 Messy indeed. As for snow potential, I think there will be enough to shovel & plow along and north of the Rt. 2 corridor…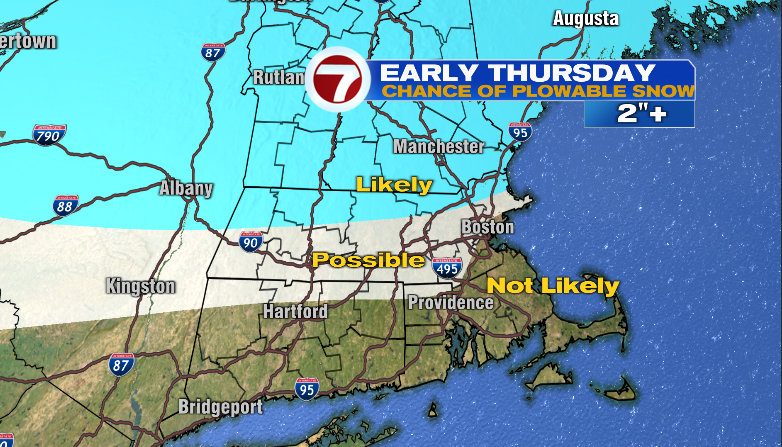 the amount of snow is less certain along the Pike and up to Rt. 2 due to the fact that snow will change to sleet, freezing rain but how quickly the changeover occurs is not known as of this evening (Monday). We should have a better idea By Tuesday.
Ciao for now!
~JR