After near-record temperatures today, a cold front will send cool, fall-like weather back into New England.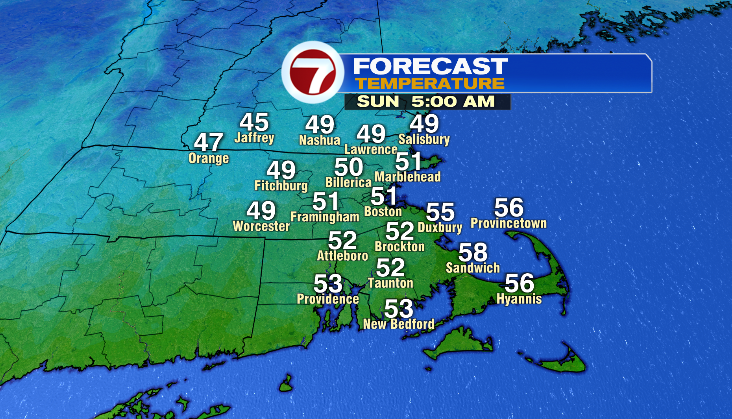 Overnight temps drop back into the 40s and 50s, and stay in the 50s for the afternoon Sunday.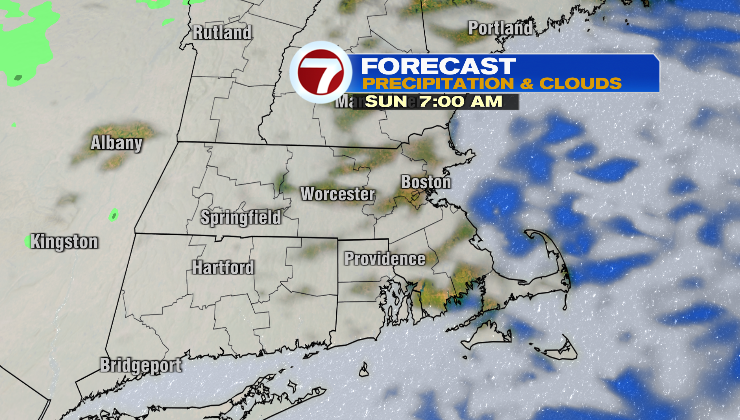 Rain is also in the forecast, with the first few showers arriving mid afternoon.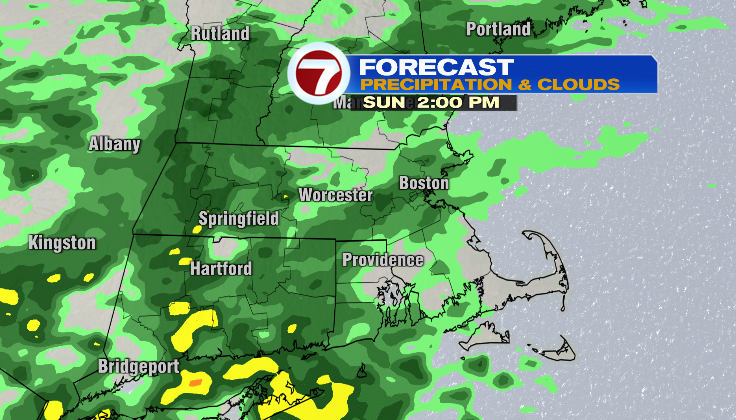 Widespread rain will overtake the area early evening, with scattered showers continuing into Monday.