While we've had a few spotty showers from time to time the last couple of days, we've also had many dry hours in the mix. Temps have also been fairly seasonable, running in the lower 60s. Overall, through 17 days in October, rainfall has been well below average for the month in Boston and Worcester with Boston only recorded .01″ or more on two days. Certainly the last couple of weeks have been a welcomed change in the pattern.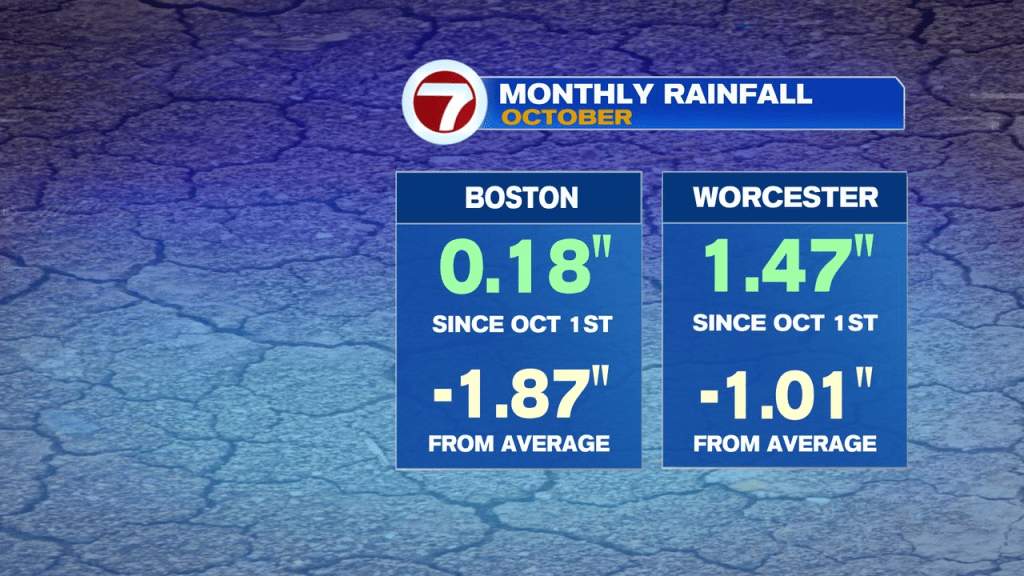 Today, we'll have a similar theme as yesterday with highs just a touch milder, low to mid 60s, and just a few isolated showers bubbling up. Overall, it'll be a fairly quiet day.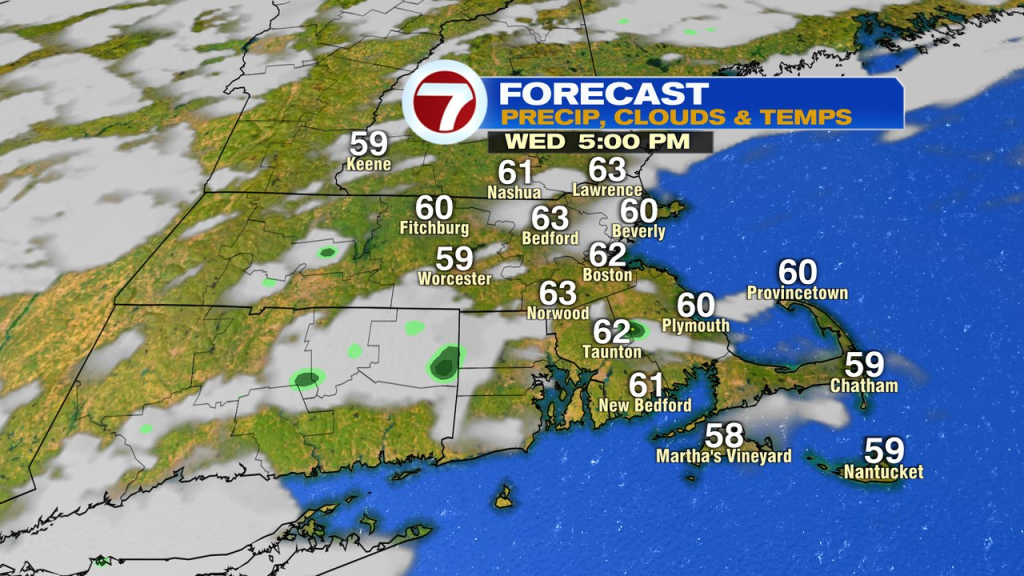 Tomorrow looks great, mostly sunny skies with temps in the mid to upper 60s as we're dry from start to finish. Enjoy!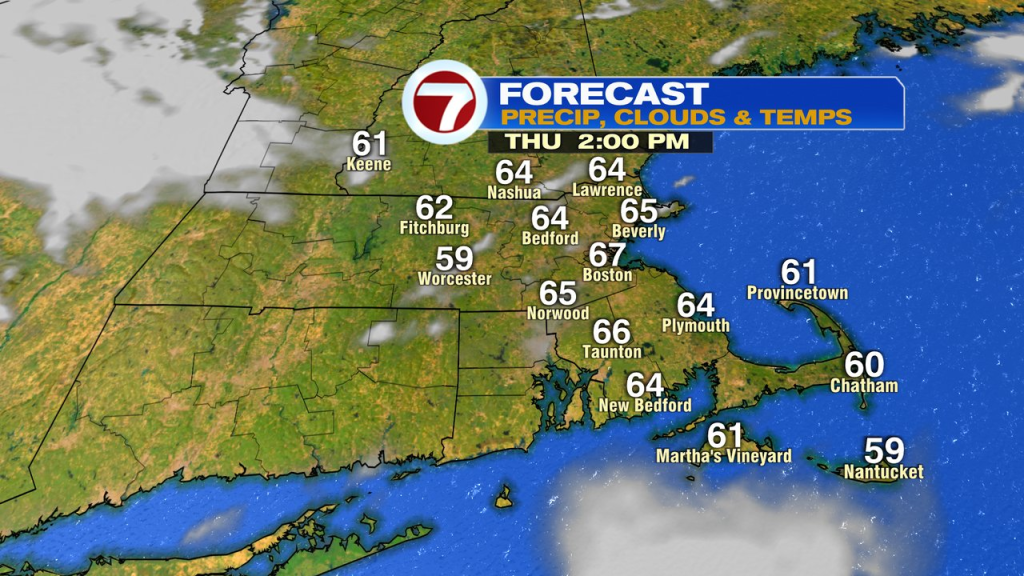 Rain chances go up late Friday, Friday night and into Saturday as moisture rides in ahead of an area of low pressure. As that low crosses New England, it'll strengthen and on the back side of it, provide us with gusty winds Sunday. There may still be some leftover spotty showers on Sunday, but overall, we should see some improvements.