A little touch of September air was in place yesterday as the high in Boston only reached 72 degrees, a good 10 degree below average for the time of year. Away from the coast, it was a bit warmer, but comfy overall with low humidity and highs in the upper 70s.

Today, we'll step it up a notch in the humidity (still comfy by August standards), and a couple notches in the temp department as highs run in the lower 80s for many, included 80 in Boston. Overall, it's still a pleasant August afternoon as a southerly breeze kicks in, gusting 20-25mph this afternoon and evening. We'll stay dry most of today, with just a spot shower possible late afternoon in northern Worcester County or western NH.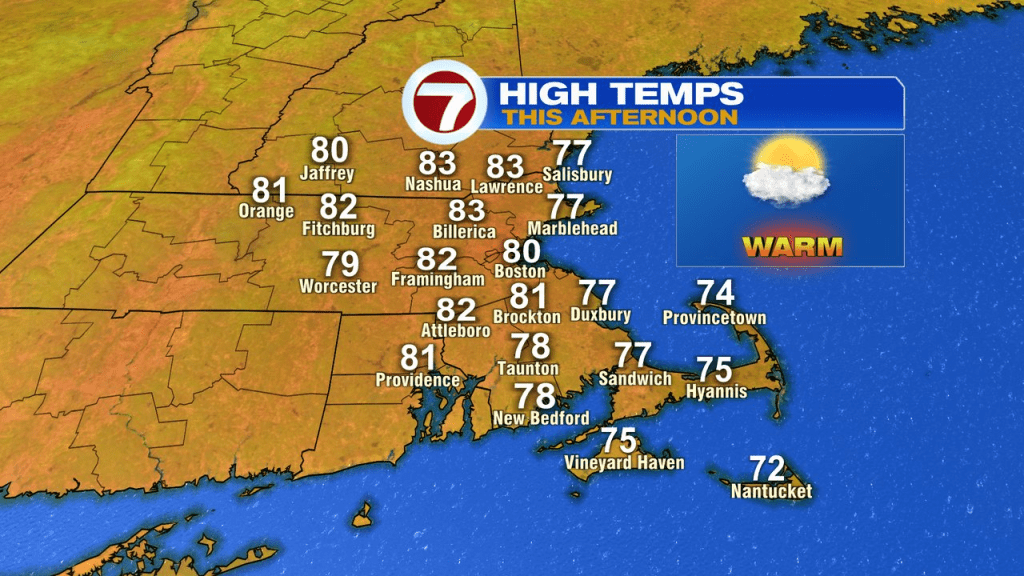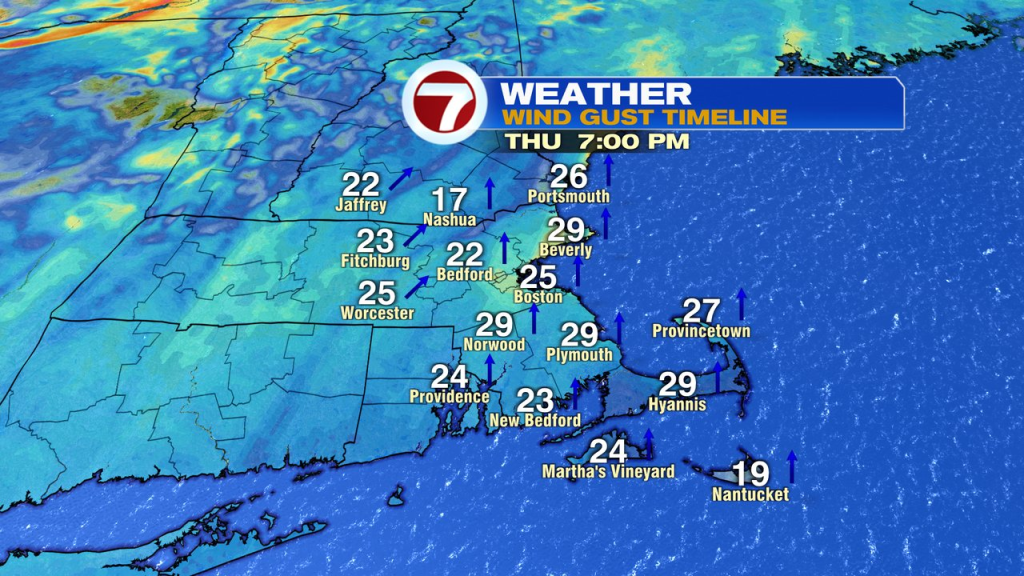 Humidity comes up more tonight and the shower and thunderstorm threat increases tomorrow. Showers/storms will be isolated in the morning and more widespread in the afternoon and at night. Dew points run 65-70 as highs near 80. Warm and muggy overall. The main risk with the showers and storms will be downpours capable of localized flooding. A few storms northwest of 495 could produce strong wind gusts too.
The front the delivers the showers and storms will be near the coast by Saturday morning. Some clouds start the day early with a spot shower or two possible across far Southeast Mass, but the overall trend for the weekend looks good as sunshine returns by midday Saturday and humidity lowers a bit.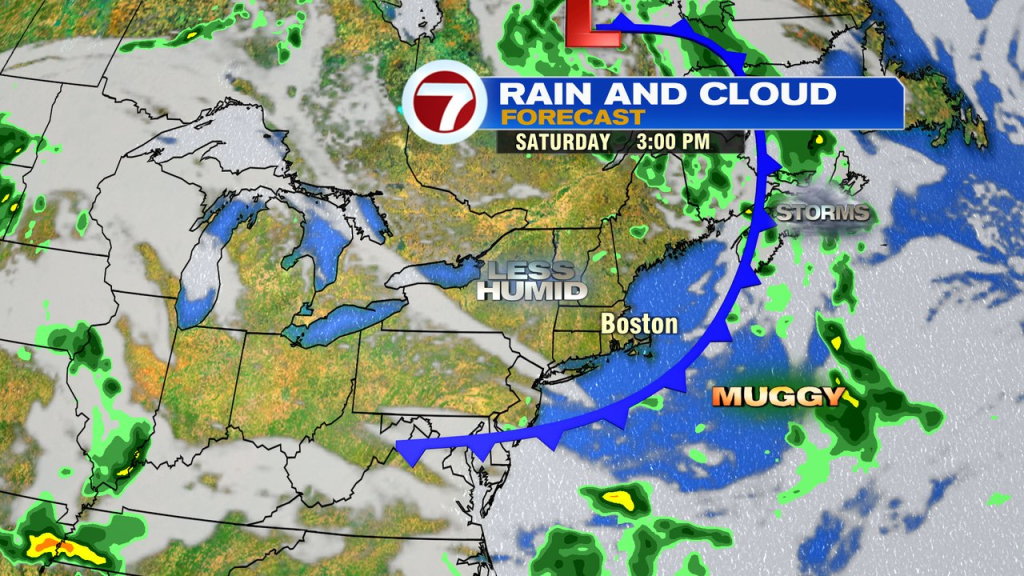 Humidity takes another couple steps down Sunday, allowing for a fantastic summer day as highs head for 75-80 at the coast and 80-85 inland. Great for the pools and beaches! Enjoy!