The temp drop is quick this morning as the numbers plunge from the 30s, back into the teens in a matter of just a few hours. By late morning/midday, it'll become apparent, that arctic air has begun to settle in. Below, is the backward trend of both temps and wind chills through the day.
Despite the sunshine in place, it'll be anything but a nice winter day. Winds huff and puff all day and all night, maxing out with gusts 35-50mph, strongest in the Worcester Hills during the day.
The core of the cold arrives tonight as wind chills push to -25 to -40 and air temps are sent to -5 to -15 for much of southern New England. With wind chills pushing past -30 for many, a wind chill warning is in effect for the potential of exposed skin freezing in about 10-20 minutes time.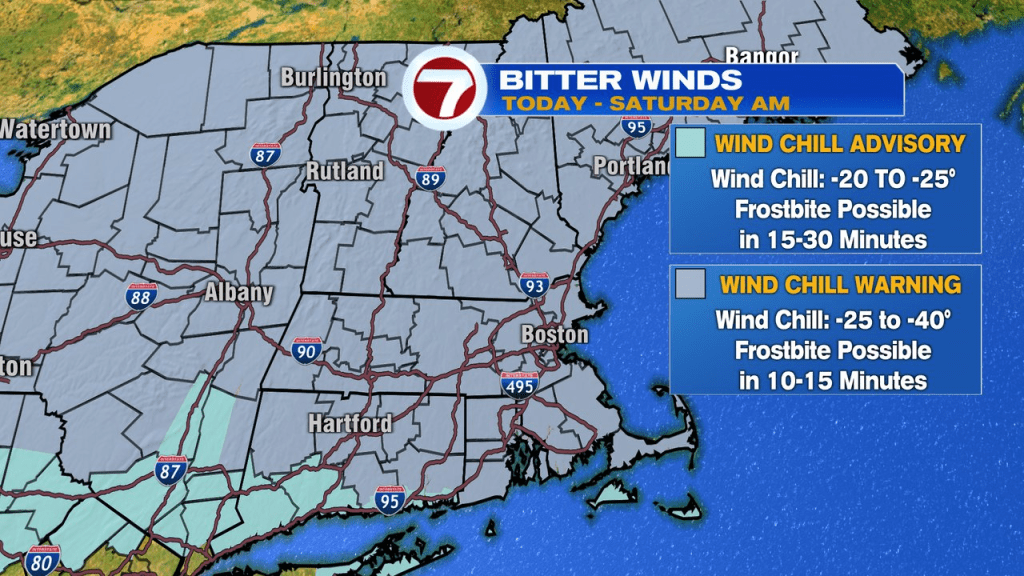 Although this airmass won't be quite as cold as the February 14th, 2016 air, it won't be all that far off it. Then, Boston plunged to -9 with a wind chill of -36, and Worcester fell to -16 with a wind chill near -45. We'll be a few degrees above those numbers, but still breaking a daily record in both cities for February 4th. With water temps running near 40, sea smoke should be pretty widespread tomorrow morning.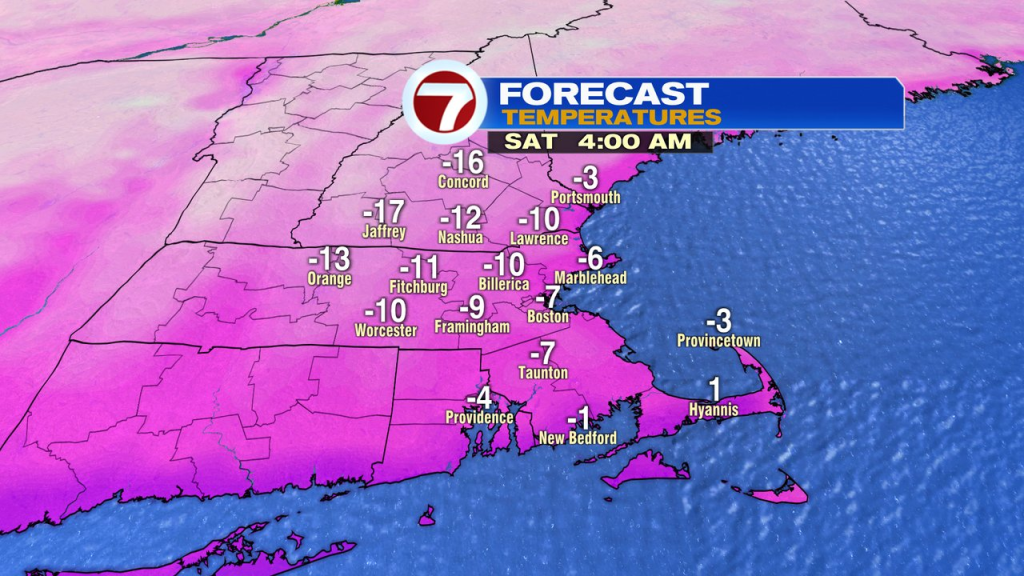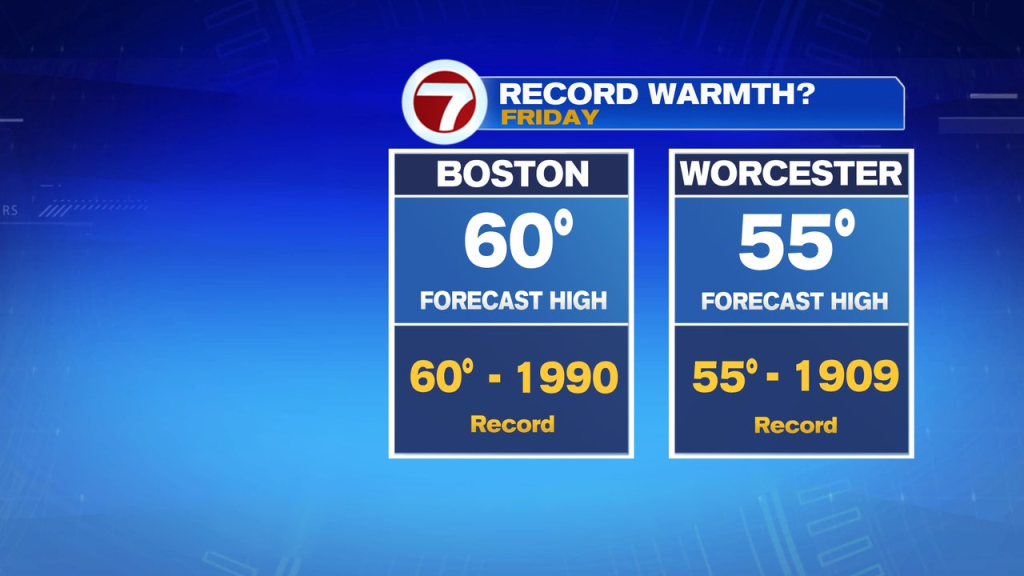 Despite being in the freezer tomorrow morning, we will see temps moderate in the afternoon with highs in the mid teens. As winds relax and wind chills recover to near 0 in the afternoon, it'll be a more manageable chill.

The cold is gone by Sunday afternoon as highs head for the 40s. We'll stay on the milder side next week.