Wow! That band of snow that came through MetroWest and eventually hit the coast was impressive yesterday afternoon/early evening hours. With snowfall rates of 4″/hr, it only took a 2-3hr period of heavy snow for many towns to jump from 1 foot of snow to nearly 2 feet! The list of towns over 20″ goes on and on and on, leaving plenty of cleaning up to be had this Wednesday morning.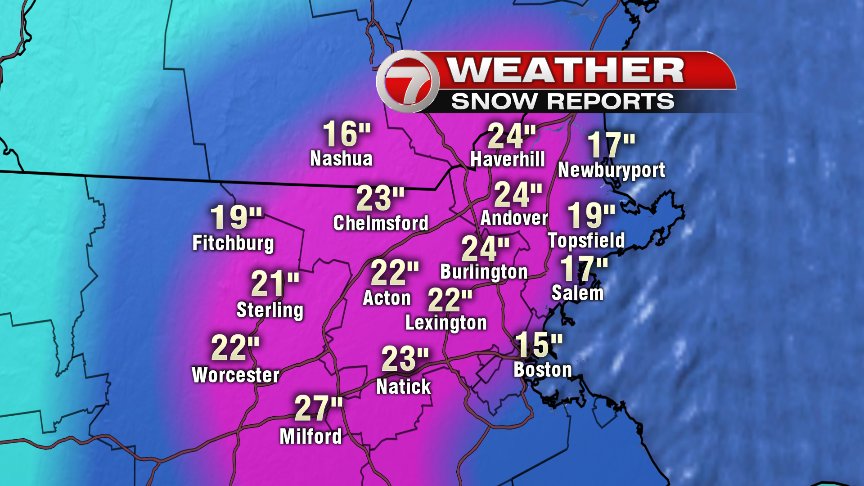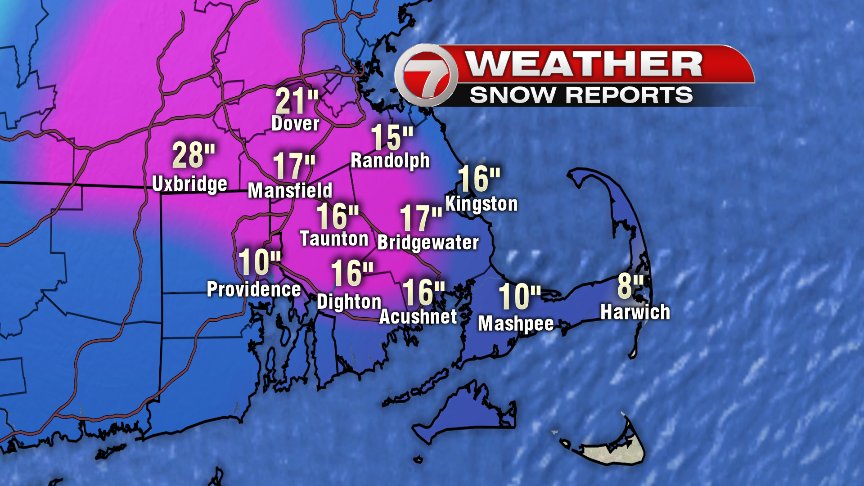 In Boston, the 14.5″ that fell was good enough to break the daily, March 13th, snow record set in the 1993 Superstorm and fall into 2nd place for the biggest March snowstorm on record. The only late season storm that was greater, was that April Fool's Blizzard of 1997.  Yes, this was a blizzard too.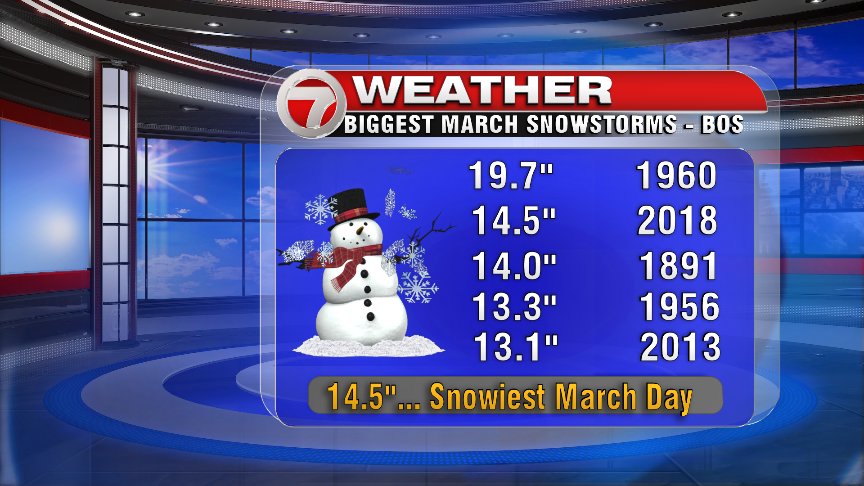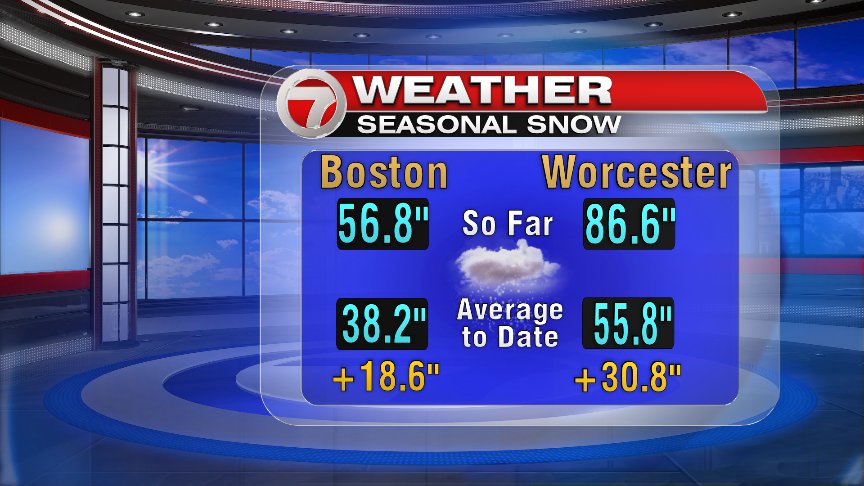 The winds cranked across the coast too, with gusts past 70mph common over the Cape and Islands. That, in combination with the heavy snow, led to widespread power problems again for South Shore and Cape towns.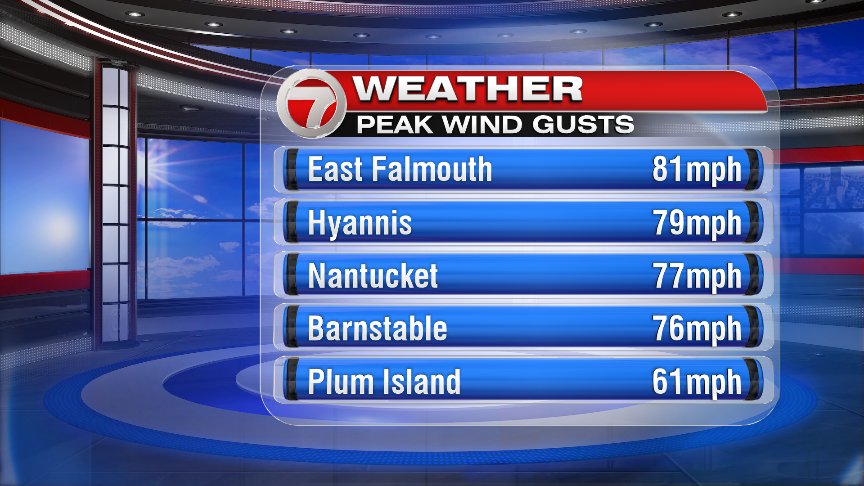 The weather today is quieter with some sun this morning and certainly plenty of leftover slick spots and snow covered secondary roads. We'll see those issues dissipate by midday with temps above freezing and some sun out. Although the weather is much improved today, it's by no means perfect. The breeze with be gusty, and we'll likely see some snow showers and snow squalls develop this afternoon and tonight. First in the Worcester Hills, then across eastern Mass too. Much like summer time thunderstorms, these squalls will be hit or miss with bursts of snow putting down a coating-1″ in towns that get hit with even a few localized 1-2″ amounts may pop up in the Worcester Hills. The rest of the week and this weekend look quiet, breezy at times and near 40 for highs and 20s for lows. That'll kick in the melt/refreeze cycle as the snowpack slowly dwindles the next several days.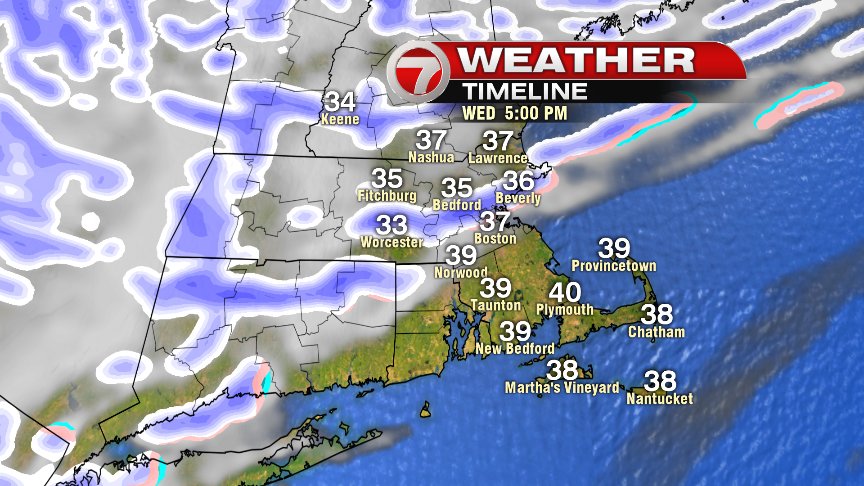 The snowpack is deep for all of New England and ski conditions are fantastic. If you're heading north this weekend, enjoy!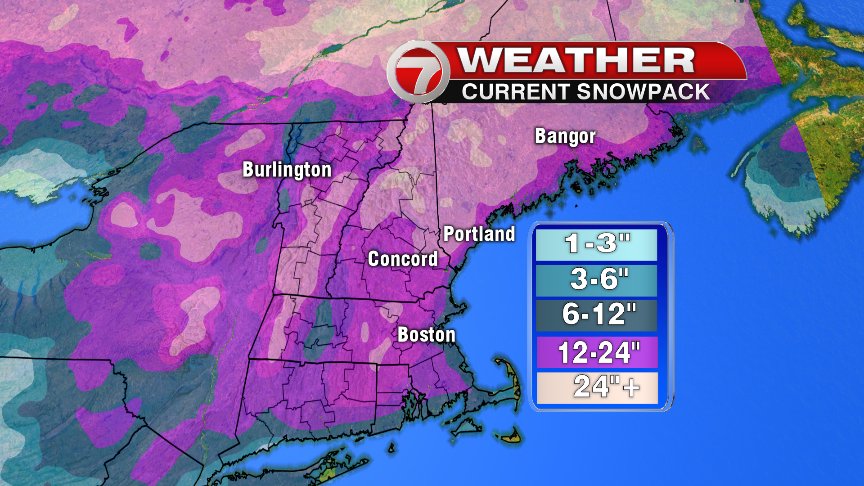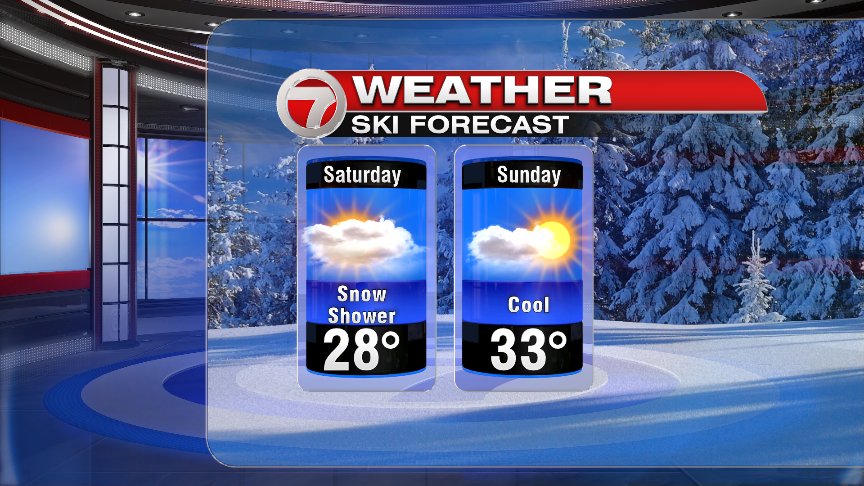 Alrighty… to the elephant in the room. Are we really getting another storm Tuesday? Perhaps. The pattern is stuck, and doesn't show much change ahead as we're still prone to storms. There is the potential for more significant snow next Tuesday/Tuesday night, but we also have plenty of time to watch that and nail down any details.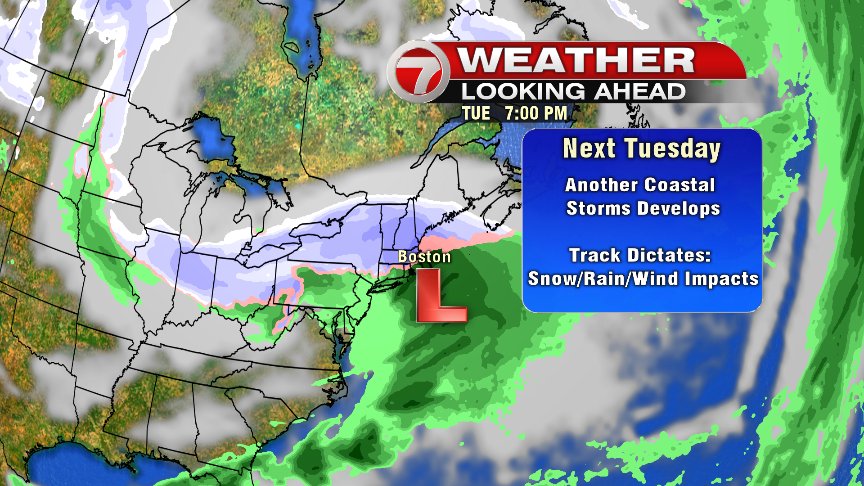 Have a good day.
@clamberton7 – twitter