Not one of my better days as a meteorologist. Here was my forecast last night for snow..


From Boston out to Worcester and points north…..nailed it. South of the Pike, this was reality…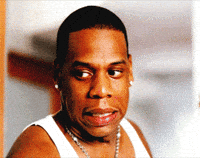 Yeah. I thought the storm would've had a little less moisture and been a little warmer but the oppo happened which lead to high snow/water ratios. Normally in a storm, 0.1″ of water produces 1″ of snow –a ratio of 10:1 but today that ratio was closer to 30:1. #Oops #MyBad. I owe a bunch of you a beach day next summer.
As for seasonal snow update, here is where Boston & Worcester stand:


Above normal snow for many cities and towns with February looming…..
…..We are quiet on the last day of January but overall the pattern is unsettled for the next several days with small storms taking aim on us. The next is slated for Thursday-Friday morning. Look for a coating of snow very late tomorrow night into early Thursday morning and perhaps a burst of some light snow late Thursday night into early Friday morning from this storm system:

The early Thursday morning coating shouldn't be anything of consequence but the early Friday morning snow is capable of producing 1-3″ for the commute. The snow looks to be done by 8am with sunshine out in full force by midday. Most of Friday is snow-free, Saturday is snow-free but by late Sunday yet another weak storm passes south of New England with another round of light snow possible by late afternoon and evening….around the time we'll all be huddled around the HD watching Tommy do his thing up in Minneapolis.
~JR