Gloomy out there today, don't you think? Rain and sleet this morning. Now we're left with the fog and some drizzle. It'll be chilly tonight. Tomorrow is breezy and cool. Then another dry weekend is coming our way.
Overnight, temperatures fall into the upper 30s and low 40s. Tomorrow, we'll see more clouds than sun. It won't be as cool as today, as some towns struggled to reach 40. Temperatures will be near average in the upper 40s/low 50s. The breeze will be noticeable with the west wind gusting 20-25 throughout the day.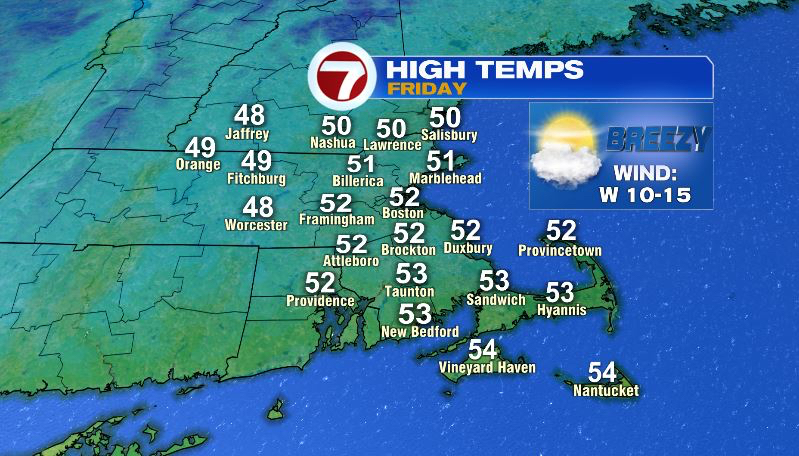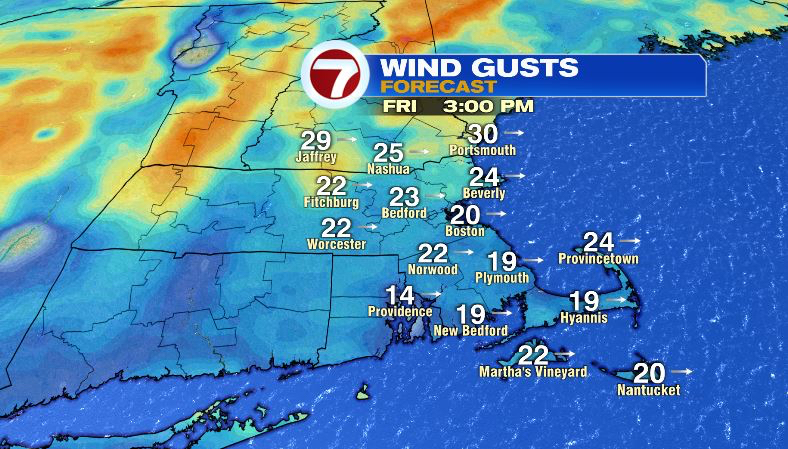 Luckily, tomorrow is dry. That's a trend we'll carry into the weekend. A cold front drops in and that'll keep the cooler and drier air around.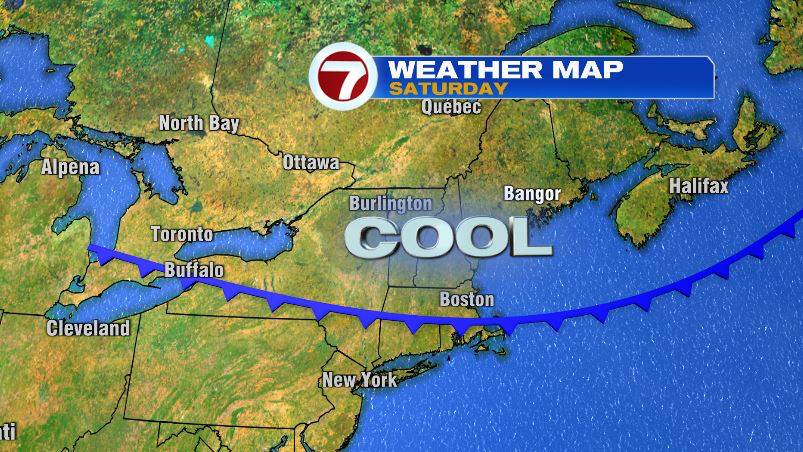 Saturday, temperatures start off chilly in the upper 30s and end cool in the upper 40s. The breeze will linger. Mostly sunny skies might help to offset the below-average temperatures and wind. You might want a thicker jacket for the Veterans Day Parades in Brockton and Marshfield, or grab a spot along the route in the sun!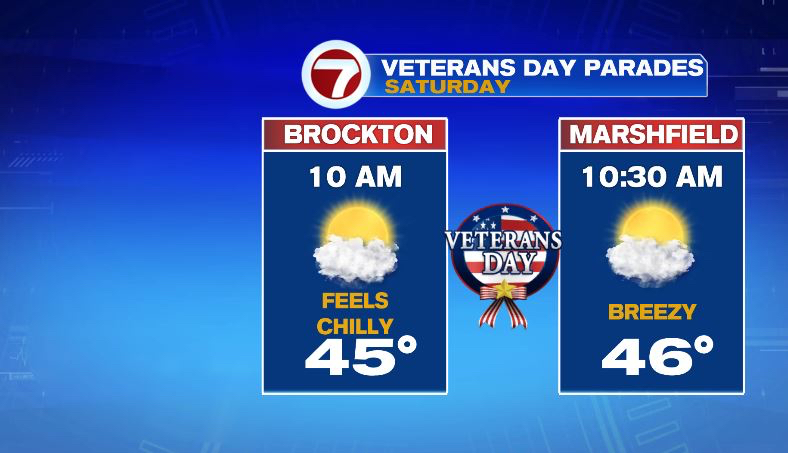 Sunday starts off cold in the upper 20s. Temperatures will be a few degrees below Saturday's highs in the low 40s. We'll ditch the wind, but the keep the mostly sunny skies.
The 7-day forecast looks decent! Next week stays mainly dry. A ridge builds across the East Coast and temperatures soar near 60 Thursday.
-Meteorologist Melanie Black