Finally, game day is here and the weather works out just fine! Sure, we'll lose about 5 degrees off yesterday's highs, but the trade off is less wind. Highs reach the mid 40s with clouds and filtered sun. The breeze only runs 5-10mph, out of the northwest. Great tailgating weather for sure! Let's Go Pats!!!!!!!!!!!!!!!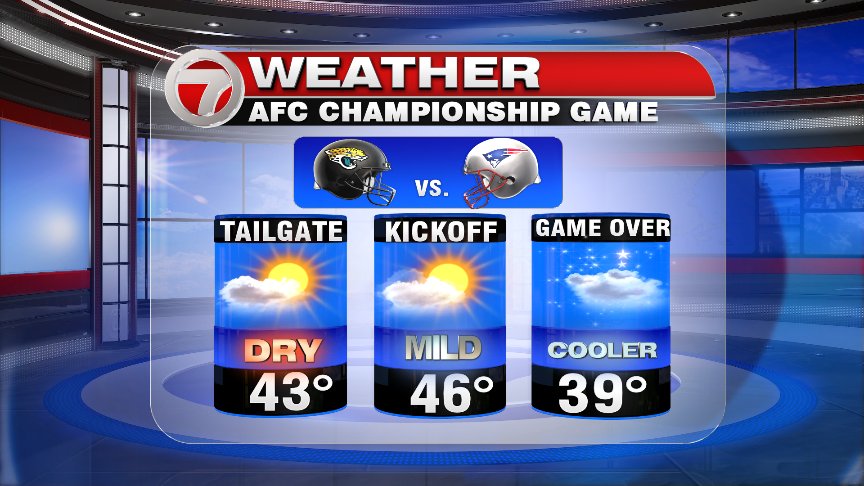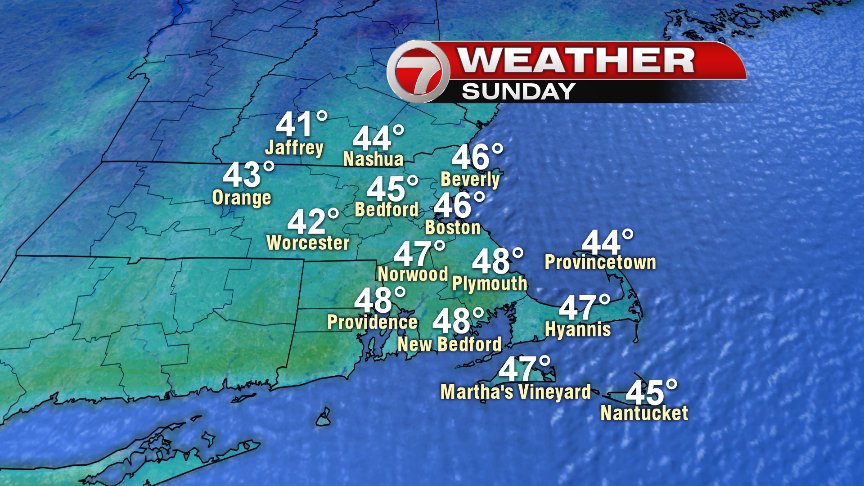 The next storm to watch is for Monday, into Tuesday as light icy mix of snow, sleet and freezing rain breaks out across the interior Monday, with showers/drizzle near the coast. Precip won't be heavy tomorrow, but it only takes a touch of snow and ice to create some slick spots, so we'll watch for that inland tomorrow, especially near and northwest of 495. As an area of low pressure tracks to our northwest, enough milder air will move in to change us all to rain by Tuesday afternoon. Rain and gusty southerly winds will be Tuesday's story as about an 1″ of water falls, and temps nudge 50+  by late afternoon. The strongest winds will be felt across Southeast Mass, especially near Buzzards Bay, the Cape and Islands.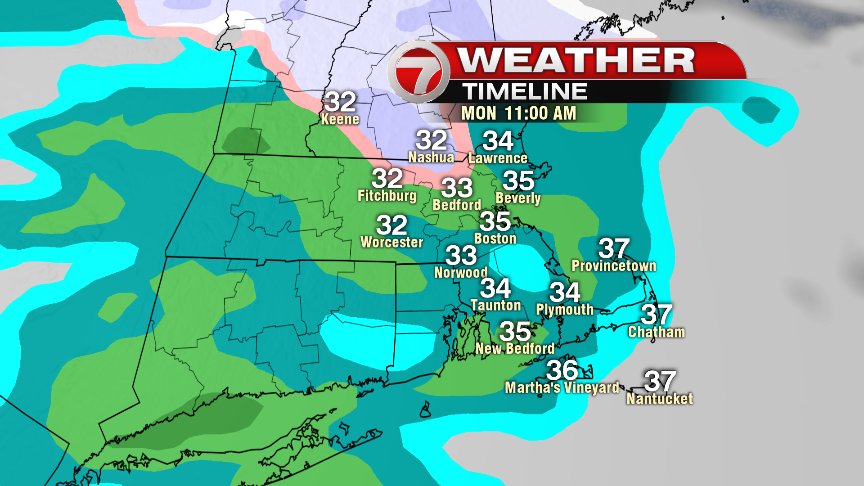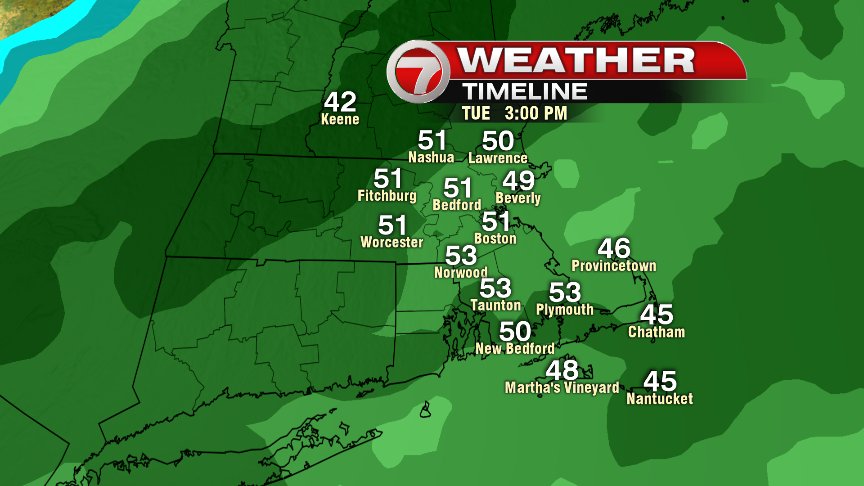 Behind the storm, seasonably colder air and dry Wednesday-Friday. We'll warm up to near 50 by Saturday, and the next storm system for next Sunday looks like rain. I don't see much of an opportunity for a snowstorm the next couple weeks, but after the first week of February, the pattern may be more favorable for cold/snow across the northeast. We'll see how it shakes out.
Have a great Sunday and Go Pats!!!!!!!!!!!!!!
@clamberton7 – twitter