Temps were chilly once again today – and the cloud cover took away most of the "warming effect" that spring sunshine provides that we should have been able to enjoy.  Temps topped out around 10-15 degrees below normal again, but it's all relative, right?  I mean, maybe I have "meteorological Stockholm syndrome."  I actually said this weekend… "40s aren't that bad… and it's not snowing… so there's that."  I guess I'm starting to get a little used to the winter chill that continues to plague us.
It's a very cold night ahead, as clouds gradually clear and temps fall into the 20s.  Tomorrow is another cool day, with highs in the mid 40s again.  However, we will have more of that warming sunshine.  Soak it all up.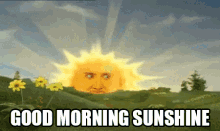 While we don't have any big storms in the 7 day forecast, a few isolated showers and sprinkles are possible Tuesday, including near the start of the Yanks vs. Sox series. It doesn't appear to be enough for a rain delay or rain-out, but will be another cool evening with temps again in the 40s.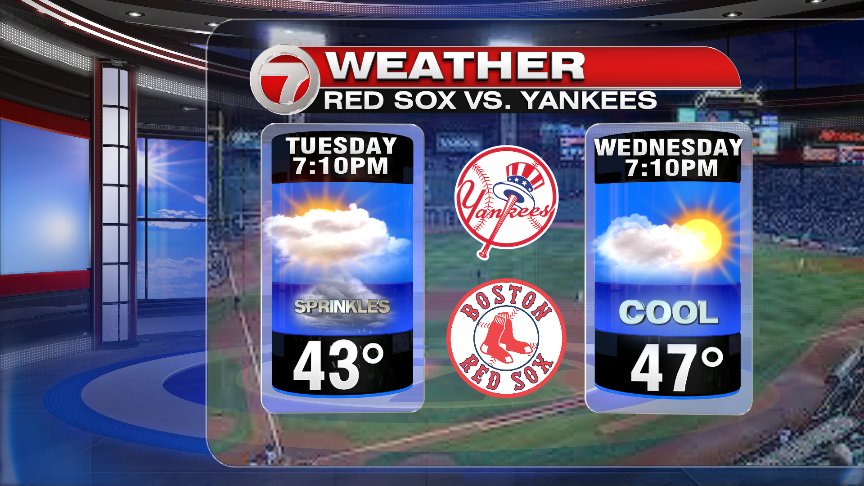 Longer range, we'll warm into the 50s Wednesday and Thursday and perhaps 60s on Friday!  And wait… there's more!  It very well could possibly get up to 70 for some on Saturday, if a cold front is delayed.  That is, the 70° mark would be more likely for inland spots, as a seabreeze will likely keep the coastline in the 50s.  Still… it's a start!   At some point, either Sunday or even Marathon Monday, a rain storm will swing on through, we'll keep you posted on that forecast as we get closer.
Have a great work week.  – Breezy