Good morning, and welcome to the weekend! A special thank you to all our veterans for your service. You'll want to bundle up for any parades this morning. It's chilly. Temperatures stay below average this afternoon in the upper 40s. A northwest breeze will bring an added chill. Luckily, we'll see a lot of sunshine.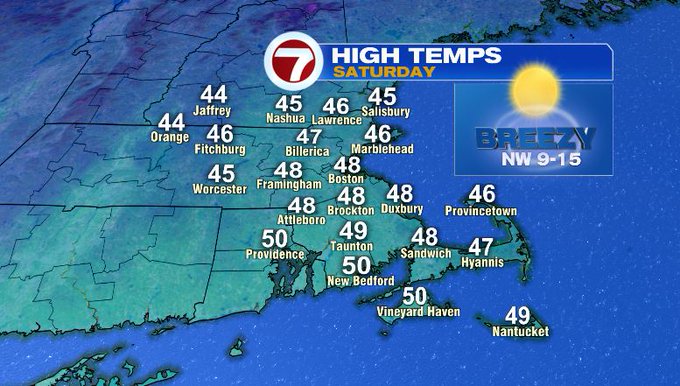 It'll be cold tonight with most of us dropping into the mid/upper 20s. Clouds will keep temperatures higher on the Cape.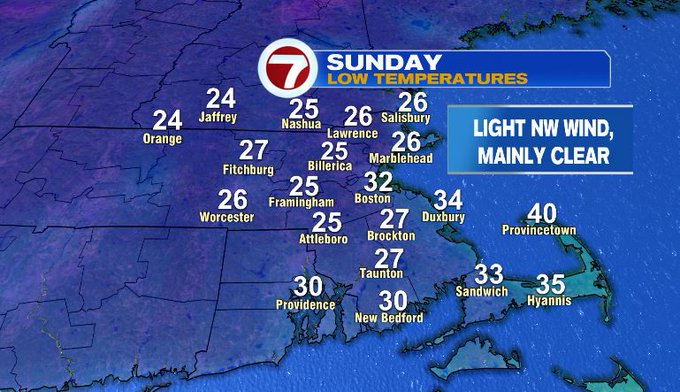 Temperatures will be cooler tomorrow in the low/mid 40s. There will be less wind and still a lot of sunshine.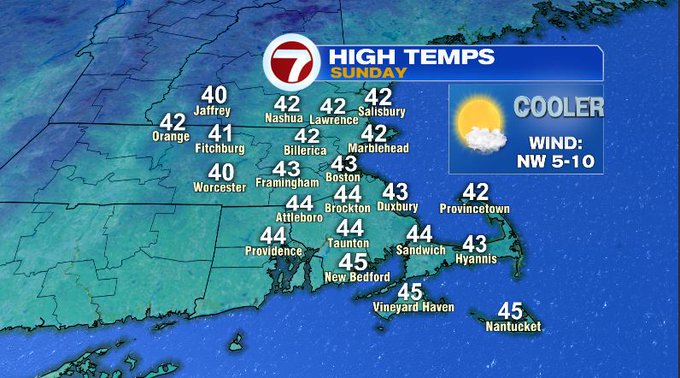 We're mainly dry next week. We'll watch a disturbance late Monday into Tuesday that could bring some sprinkles and flurries to the region. Temperatures rebound by Thursday and Friday near 60.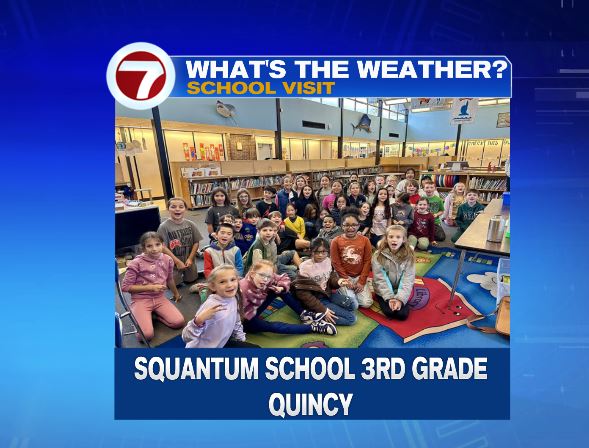 I want to give a weekend weather shout-out to the 3rd graders at Squantum School in Quincy! We talked all things weather earlier this week. This is everyone's "high pressure, happy weather" face!
-Meteorologist Melanie Black